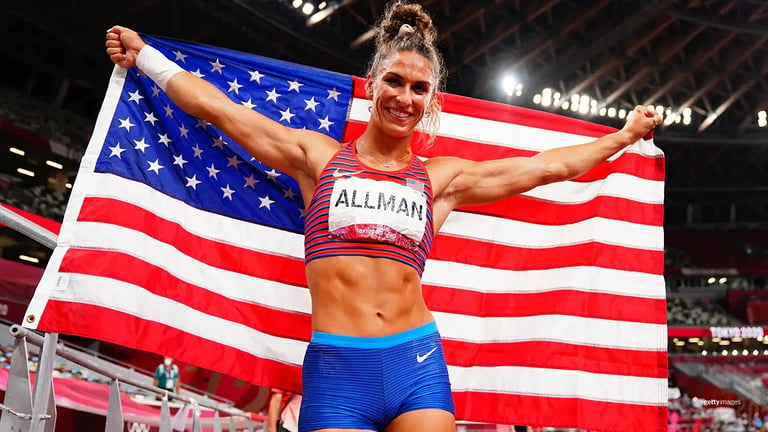 Credit: Getty Images
In case you were asleep last year, 2022 was a monumental year for women's sports. Viewership and attendance records were broken… and then re-broken. Some of the best athletes to ever compete in their sport retired. There were breakout stars and consistent champions. There were also huge strides toward equal pay and reducing the gender pay gap in sports.
Given last year's historic successes and triumphs, there has never been a better time to get involved with women's sports. Their rising popularity and dedicated fanbases create a multitude of brand marketing benefits to seize in 2023.
Below is an exhaustive, yet certainly not complete, list of events that Parity (and the world) will be following closely this year.**
**This article will be updated as Parity athletes are confirmed participants.
---
NCAA March Madness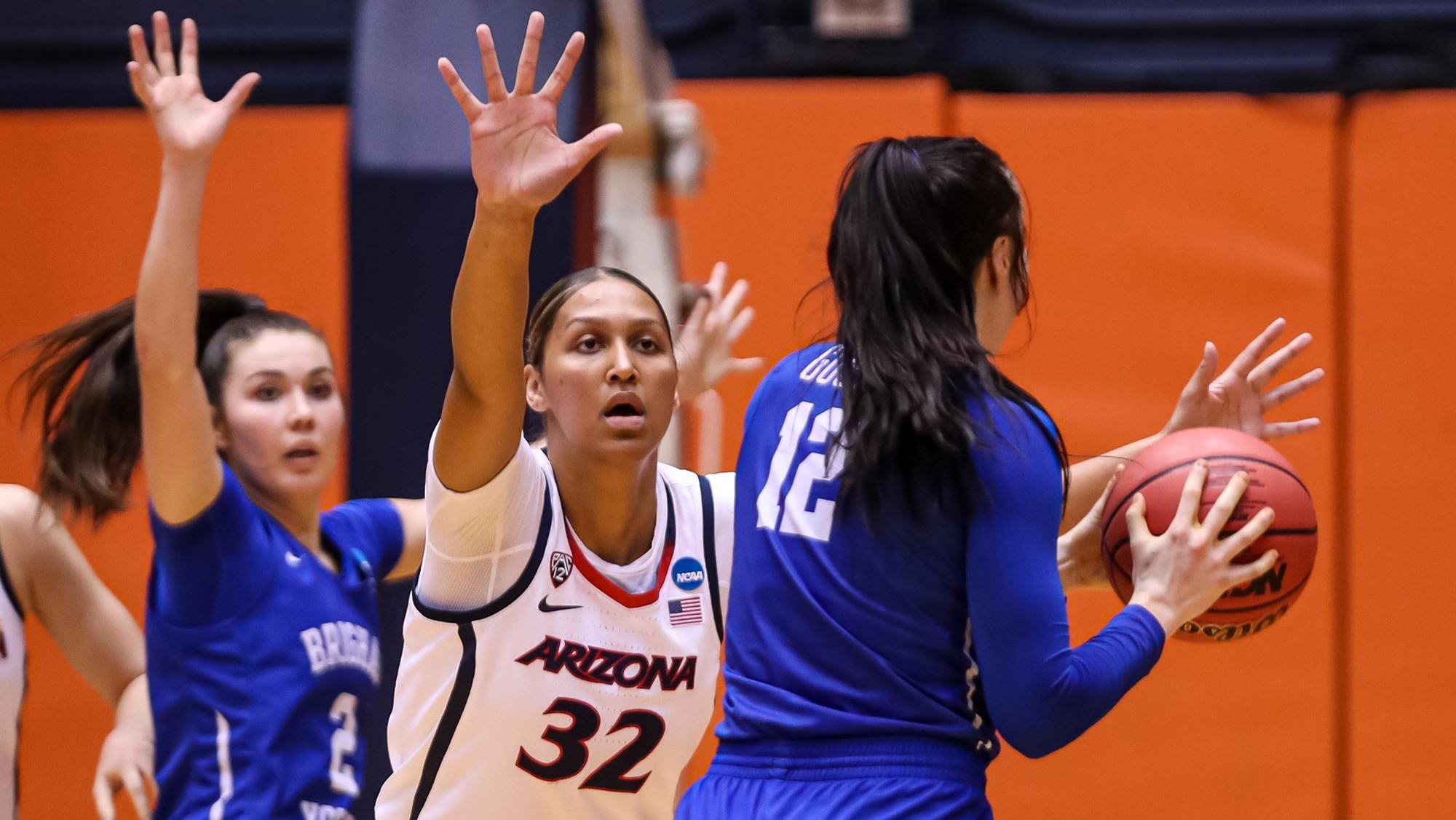 Credit: Mike Christy/Arizona Athletics
When: March 15-April 2
Where: Sweet 16 / Elite Eight in Greenville, South Carolina and Seattle, Washington; Final Four in Dallas, Texas
What to expect: Defending champions, the University of South Carolina Gamecocks, have not let off the gas since winning the 2022 NCAA DI National Championship title. An 18-0 record has them sitting atop the rankings for the 27th consecutive week. With the frontrunner for many player-of-the-year awards, Aliyah Boston, will the Gamecocks repeat as national champions?
Why we can't wait: Women's March Madness is in its second year of receiving overdue resources and recognition following a widespread backlash in 2020.
In addition, last year the field expanded to 68 teams and this season the customary four regional sites will be reduced to two, while the top 16 teams will continue to host the first and second rounds.
Where to watch: ESPN, ESPN+, and ABC.
Why brands should pay attention: Women's college basketball has been thriving in the NIL era since its approval in 2021. NCAA Women's Basketball is ranked second in NIL total earnings, only behind men's football with 17.8% of the total earnings (Forbes).
Viewership for all rounds of 2022 Women's March Madness increased by 81%, compared to the 18% growth for the men's NCAA tournament (Forbes).
WNBA Canada Game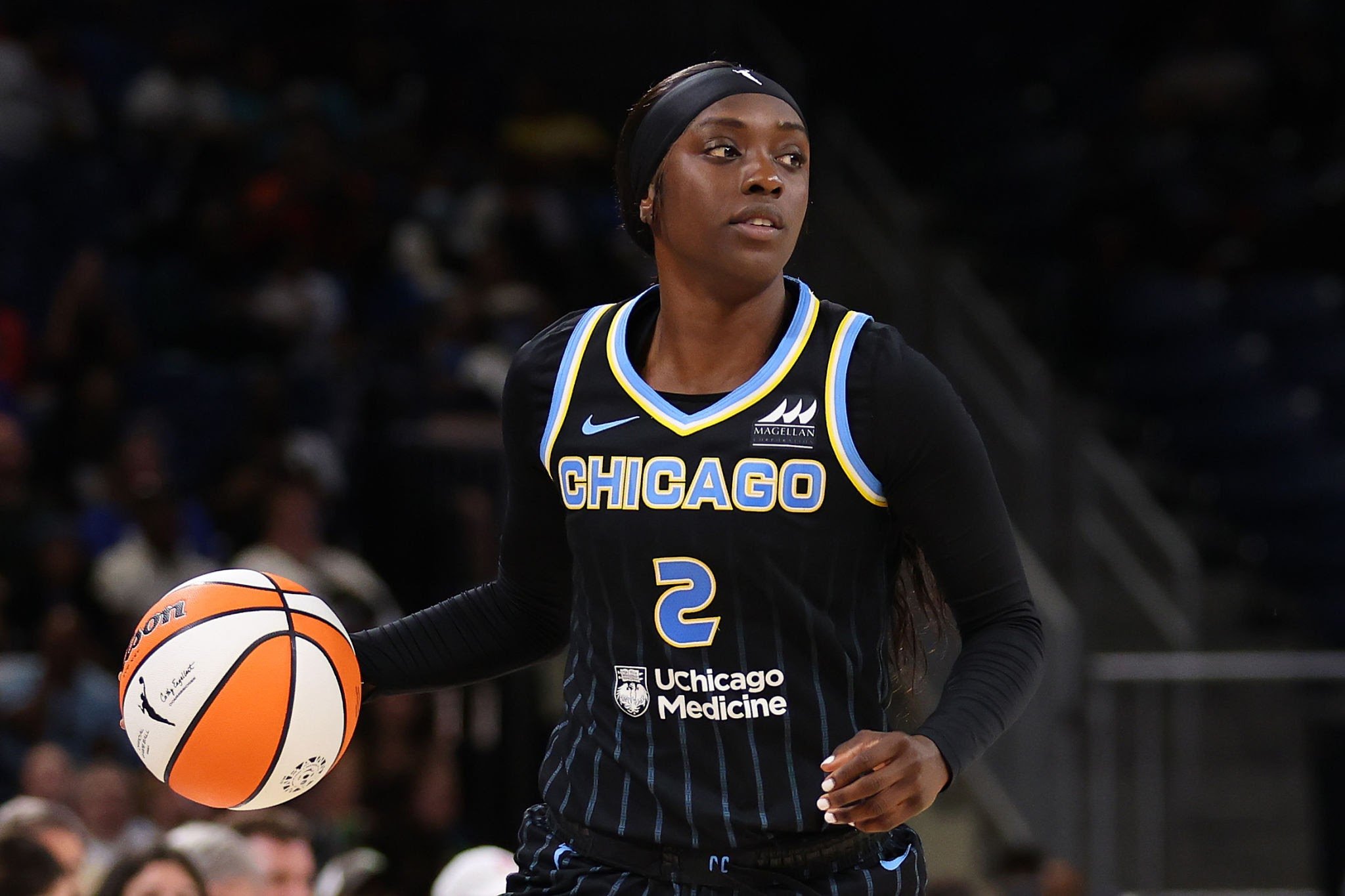 Credit: Michael Reeves/Getty Images
When: May 13
Where: Toronto
What to expect: The WNBA game takes on added excitement as only the third preseason game to be held outside of the U.S., and the first in Canada. Parity athlete, Kahleah Copper (pictured), will lead the Chicago Sky to Toronto against the Minnesota Lynx. The growing fanbase there is ready for WNBA action in Canada and local viewership has grown significantly over the past two seasons.
Why we can't wait: Toronto is gaining traction as a potential coveted landing spot for a future WNBA expansion team. and this game is one of many steps that the league plans on taking to expand and grow the fan base in the north. The continued globalization of the league is a pillar of growing and transforming the business.
Where to Watch: TSN and Sportsnet (Canada); WNBA League Pass (U.S.).
Why brands should pay attention: This event is purely focused on growing the WNBA audience and viewership in Canada. As numbers increase year-over-year, the sports world is cluing into the competitiveness of the WNBA and recognizing the huge marketing opportunities.
In 2021, the average audience for nationally-broadcast WNBA games in Canada saw an increase of 325% in viewership for the league's opening weekend games, compared to the year before (SportingNews).
Grand Slam tournaments: French Open, Wimbledon, and US Open
Credit: Sports Illustrated
Where: Paris; London; New York
When: May 28-June 11; July 3-16; August 19-27
What to expect: The 2023 slate of Grand Slam tournaments already kicked off with the Australian Open (January 16-29), where Aryna Sabalenka triumphed to win her first title. And despite Naomi Osaka recently announcing she'll skip this season and Ash Barty retiring in early 2022, the women's field of play in 2023 continues to thrive and is stronger than ever.
Why we can't wait: Everyone loves a good rivalry. At last year's French Open, Iga Swiatek overtook Coco Gauff in last year's final, marking her 35th win of the 2022 season. Gauff, who represents the next generation of American tennis greats, is ready for a rematch and the opportunity to win her first major title.
2022 Wimbledon saw a first-time Grand Slam Winner in #17 Elena Rybakina. Will there be another first-time winner on Centre Court?
Last year's US Open was synonymous with Serena Williams, as the tennis GOAT competed in her final major in front of record-setting crowds and viewers at home. The 2023 field is wide open for new stars to emerge as fan favorites.
Where to watch: NBC and Peacock (French Open, US Open); ESPN and ESPN+ (Wimbledon).
Why brands should pay attention: With Paris hosting the Olympic Games in 2024, the 2023 French Open offers a particular incentive for brands to make connections with local athletes as well as sponsors.
Per BBC, the network's 2022 UK Wimbledon coverage set a new streaming record of nearly 54M viewers across its digital platforms. Total broadcasting hours consumed was also the highest since 2016.
Lastly, Serena Williams's absence from professional tennis in 2023 offers prime opportunities for lesser-known athletes to receive more exposure for themselves and the brands they represent.
FIFA Women's World Cup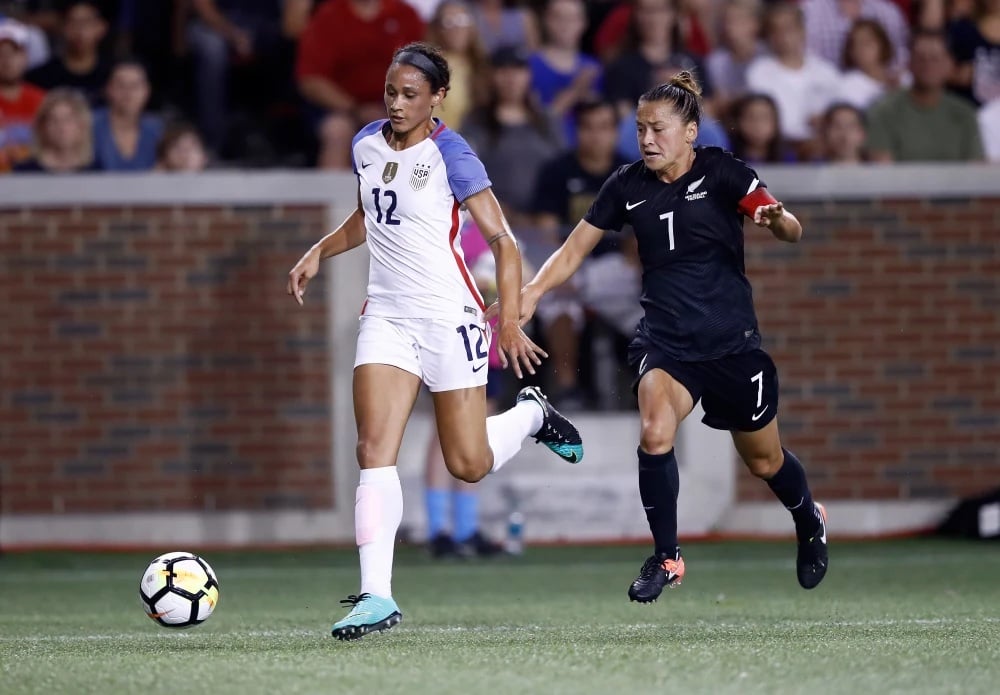 Credit: Chelsea FC
Where: Australia & New Zealand
When: July 20-August 19
What to expect: Defending champions United States are still the favorites as the four-time champs are chasing a three-peat. The English squad has dominated, winning the 2022 Euros in front of a record crowd on home soil and beating the U.S. team at Wembley in October. So who will win? Will it be the U.S.? England? Or, could the winner be Canada, who won the 2020 Olympic gold medal, or, Australia, who will have the home support?
There are so many viewership and audience records that are being rewritten in soccer throughout the world and the eyes of the sports world will be on New Zealand this summer.
Why we can't wait: This will be the first Women's World Cup to be played with 32 teams, as opposed to 24, with the three best teams progressing to the round of 16.
More than five countries will be making their World Cup debut including Morocco, the Philippines, the Republic of Ireland, Vietnam, and Zambia.
Where to watch: The 2023 World Cup will be broadcast live across FOX and FOX Sports channels, as well as live-streamed through HBOMax and FOX.
Why brands should pay attention: Per FIFA, the 2023 event has already hit a major attendance milestone with 500,000 tickets sold.
On the viewership front, the previous Women's World Cup in 2019 was watched by 1.12 billion people (Forbes). More recently, the United States versus England friendly last October drew an in-person audience of 76,893--- the largest attended friendly in U.S. women's soccer history (US Soccer).
World Athletics Championships Budapest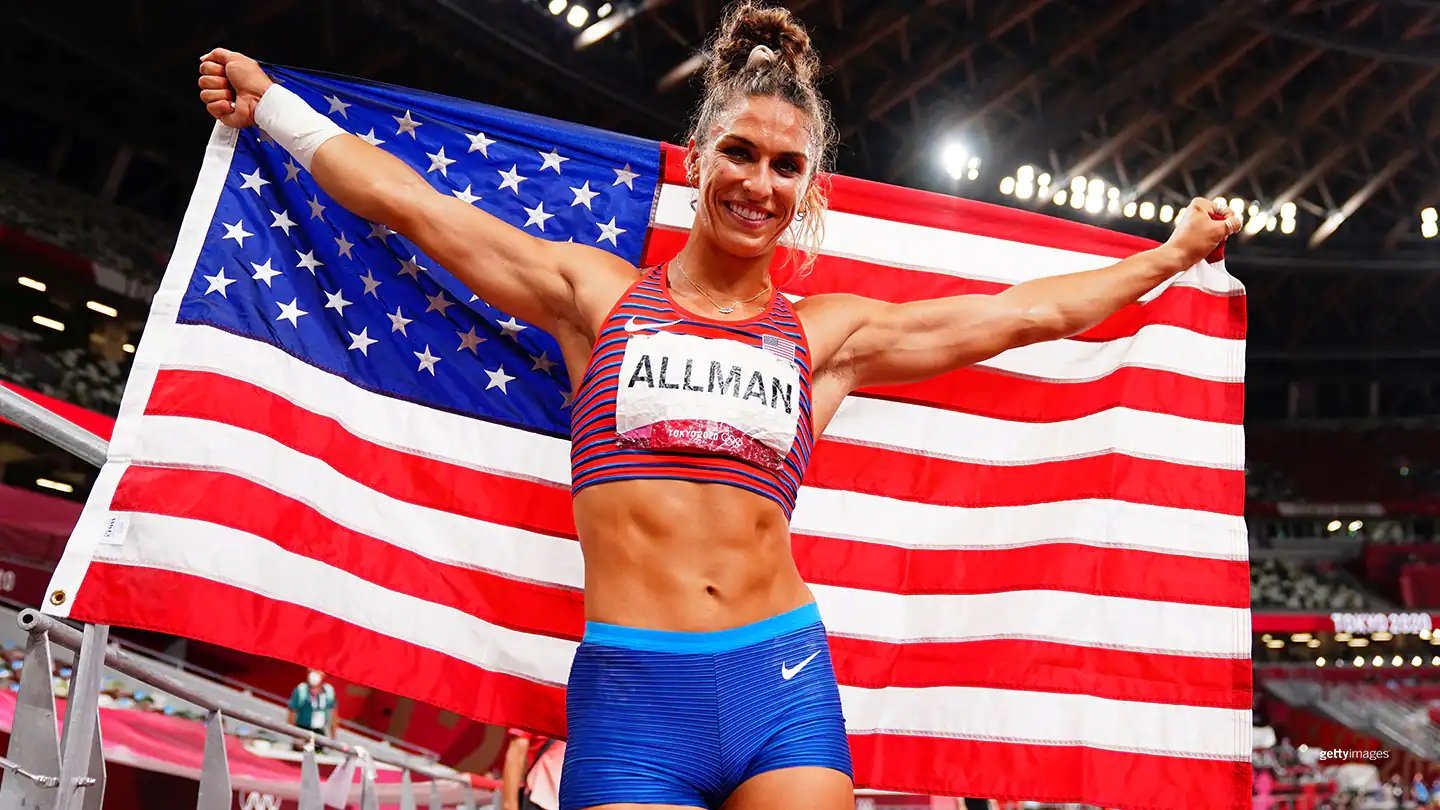 Credit: Team USA
When: August 19-27
Where: Budapest
What to expect: Typically biennial, the 2023 World Championships will be coming only a year after last year's scheduled COVID-delayed World Championships in Eugene, Oregon.
Will World Athlete of The Year Sydney McLaughlin-Levrone recreate her world record-setting 400m hurdles victories in Budapest? Will Parity athlete Valarie Allman (pictured) defend her medal?
Why we can't wait: The qualifying standards for events are at a staggering high, leading to an even more competitive entry into what will be the most exciting Athletics event of the year.
Where to watch: In the U.S., NBC will broadcast and stream the event. Visit the event website for international broadcast information.
Why brands should pay attention: The 2022 event was the most-watched World Athletics Championships in U.S. television history, reaching an excess of 13.7 million viewers. This includes numbers for men's events, women's events, and mixed events.
The World Championships have also marked substantial social media growth and interaction across the World Athletics social media platforms: 400,000 new followers, more than seven million engagements, and more than 41 million video views, bringing the total following for official social channels to more than 9.1 million across five platforms (World Athletics).
---
In addition to these highlight events, we have the WNBA, NWSL, MMA, Athletes Unlimited, and other incredible sports organizations to take in throughout the year.
The 2023 sports calendar is full and set to drive even higher attendance, viewership, and influence numbers than before. The time to see the full marketing potential in women's sports is now.
Not sure where to start? Click here to learn more about working with elite women athletes to grow your marketing needs.
---
Follow Parity on Instagram, LinkedIn, Twitter, Facebook, and TikTok to stay up-to-date on news surrounding elite women athletes and sports marketing.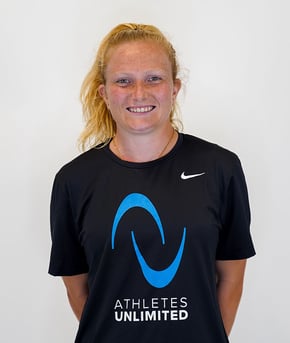 Lindsey McKone
Lindsey McKone is a current professional lacrosse player for Athletes Unlimited and Parity's full-time Business Analyst. Her stellar career while competing at Northwestern University also catapulted her to spots on both Team USA and Team Israel at various international events.