It's no secret that women's sports are on the rise. The bars for attendance, viewership, and sponsorship have risen significantly this year and are primed for an even bigger 2023.
We're capping off 2022 by highlighting many (but certainly not all of) great moments worth remembering for years to come.
---
US Open sells out every session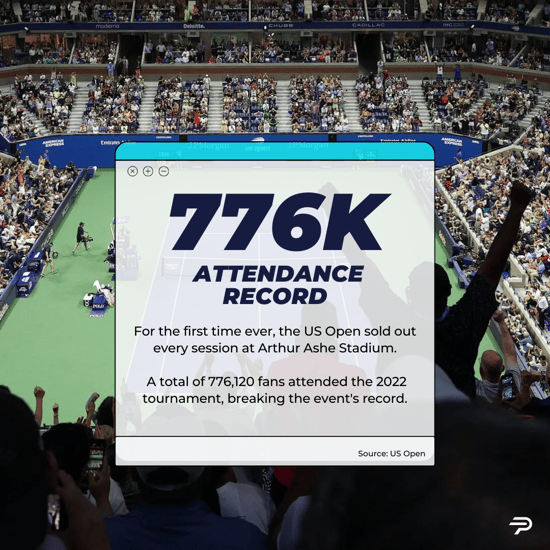 When the tennis GOAT Serena Williams announced that she would be evolving away from competition following the 2022 US Open, viewership and attendance numbers for the 25-year-old event
hit record highs
. For the first time in event history, every session sold out and total attendance reached a new record of 776,120.
Fellow outstanding competitors, including Parity athletes
Storm Sanders, Caroline Dolehide
, and
Robin Anderson
, kept viewers glued to every match.
Collegiate sports viewership soars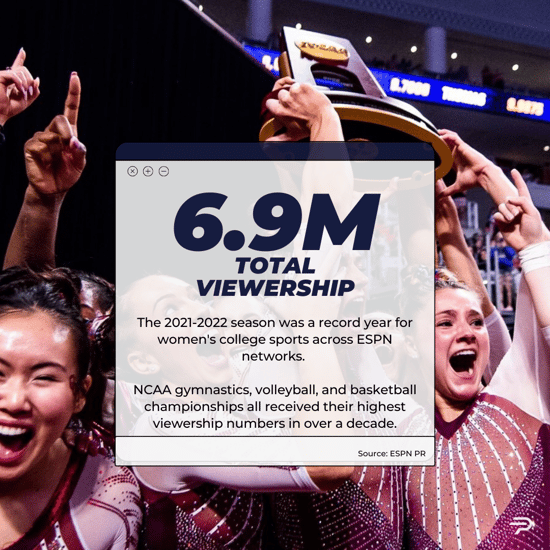 A combined 6.9M viewers across ESPN networks followed NCAA women's gymnastics, volleyball, and basketball in the 2021-2022 season.

Each sport received its highest viewership numbers in at least a decade.
No more "ladies" figure skating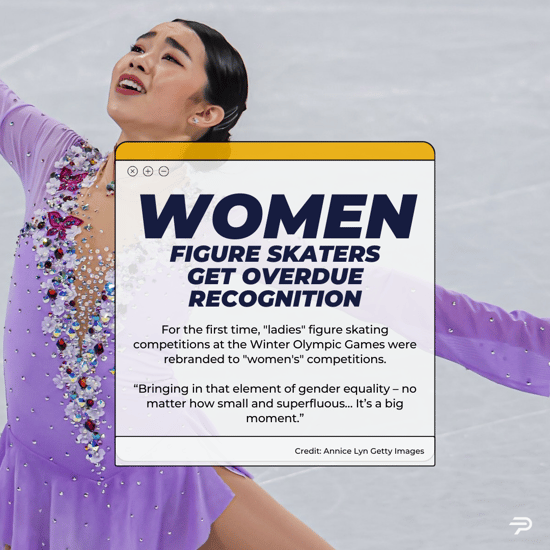 The International Skating Union made a small but significant decision ahead of the 2022 Beijing Winter Olympic Games: "Ladies" figure skating would now be called "women's." The change aligns with "men's" competition, rather than "gentlemen."

Retired athlete Ashley Wagner remarked that the update, "no matter how small… it's a big moment." The hope is that this will influence future gender equality changes in the sport.

This wasn't the only progress made at the 2022 Olympic Games: Timothy LeDuc competed in Beijing as the first non-binary figure skater, along with their partner (and Parity athlete!) Ashley Cain.
International soccer breaks 23-year-old record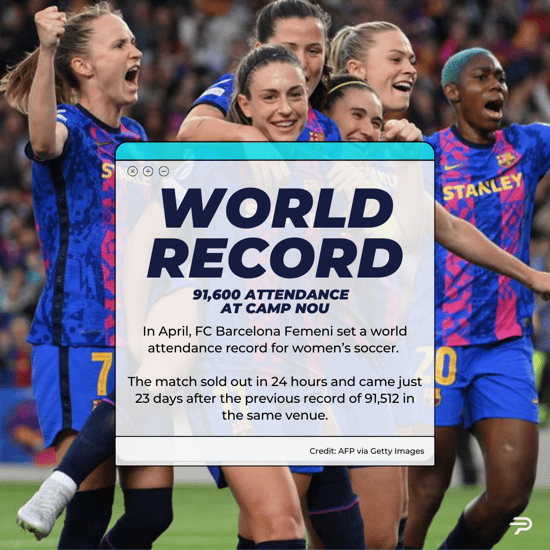 Here's a prime example of how much women's sports have grown in popularity. It had been 23 years since the women's soccer/football attendance record of 90.1K had been set, and then it was broken TWICE within the span of a month.

In April, more than 91.6K people flocked to Camp Nou to watch FC Barcelona Femeni versus VfL Wolfsburg Frauen, upping the previous 91.5K set in March.
18 million more fans watch women's sports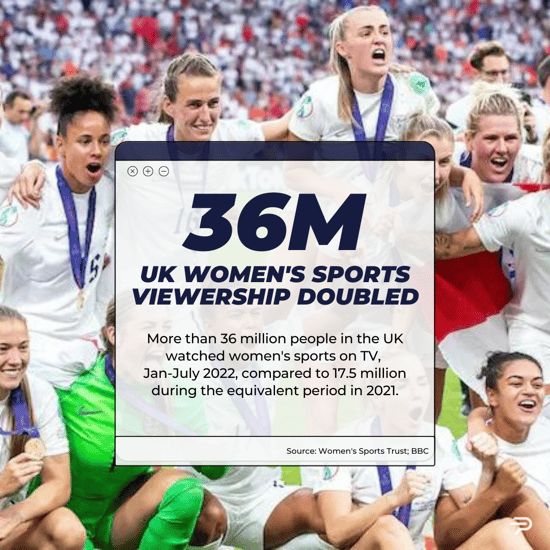 Women's sports in Europe saw a huge surge in popularity this year. In particular, TV viewership in the UK doubled from 17.5M to 36M, compared to the same period in 2021!
Title IX turns 50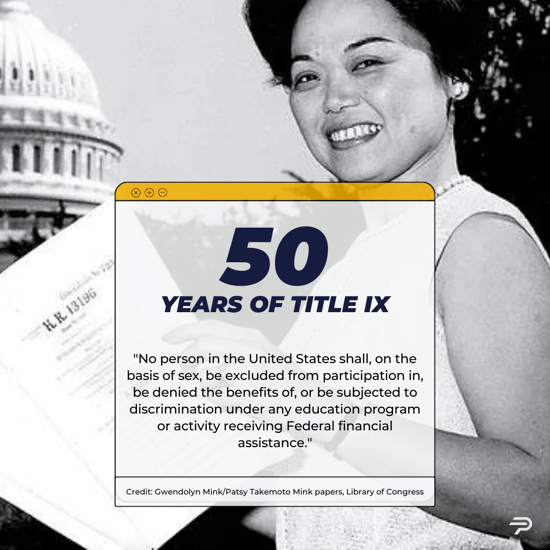 Fifty years ago, on June 23, 1972, landmark legislation was signed that intended to ensure equal treatment for anyone in a U.S. educational program or activity that receives federal funding.

Led by U.S. Representatives Patsy T. Mink (pictured) and Edith Green, along with Senator Birch Bayh, Title IX's impact on getting more girls and women involved in sports cannot be underestimated.

The legislation has yet to reach its full potential, though. Read what some Parity athletes have experienced as a result of Title IX. The fight continues.

Brand deals rise by 20% in 2022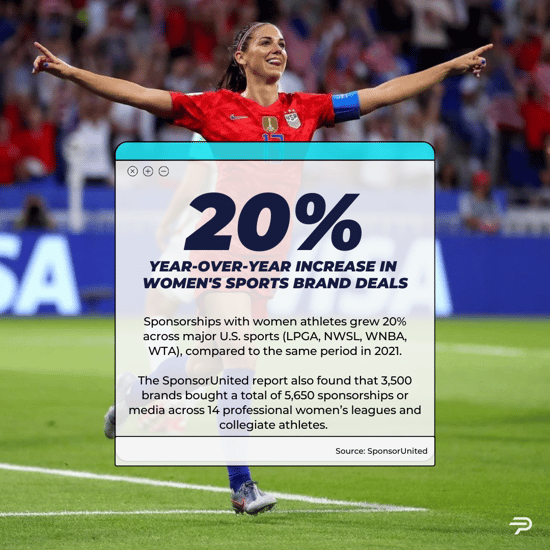 We've seen it all year and the data backs it up: Women's sports stock is going 📈.

Sponsor United's 2022 report found that brand deals in women's sports increased by 20% compared to the same period in 2021. More than 3,500 brands bought a total of 5,650 sponsorships/media across 14 professional women's leagues and collegiate NIL.

NWSL player Alex Morgan received the most endorsements as an individual athlete, further proving U.S. women's soccer is primed for a terrific 2023.
Women's sports thrive with new NIL opportunities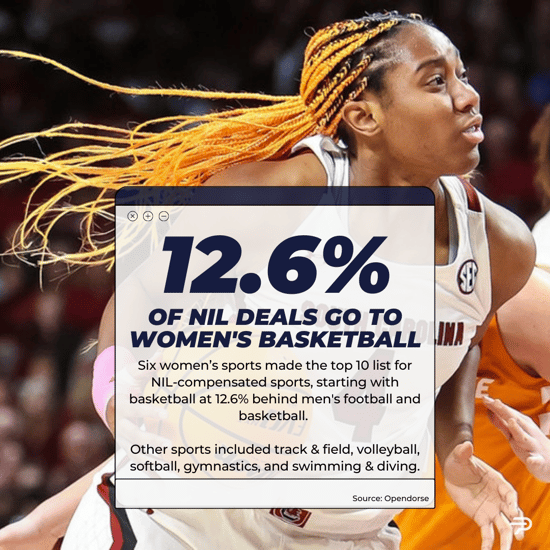 Since 2021, collegiate athletes have (finally) been allowed to make money off of their name, image, and likeness, and women's basketball now ranks third overall behind men's football and basketball.

These athletes are making bank and enhancing their future financial security, which is even more important given the limited number of opportunities in many pro women's sports.

We put together an NIL 101 list with resources that all collegiate athletes should know.
Parity athlete community reaches 800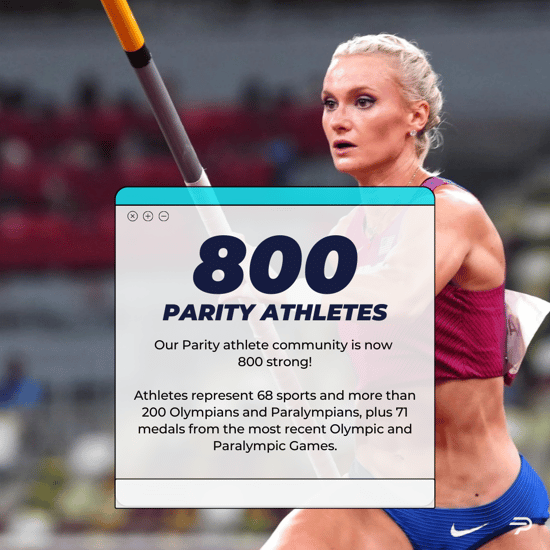 This year our Parity athlete community grew to 800, representing nearly 70 sports and hundreds of Olympians and Paralympians.

They are one badass bunch.

We're so proud to amplify their voices and revolutionize the financial model to get them PAID. Stay tuned for exciting announcements and new products in 2023.
---
Follow Parity on Instagram, LinkedIn, Twitter, Facebook, and TikTok to stay up-to-date on news surrounding elite women athletes and sports marketing.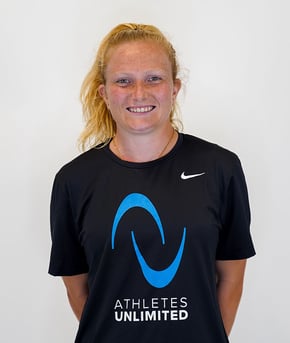 Lindsey McKone
Lindsey McKone is a current professional lacrosse player for Athletes Unlimited and Parity's full-time Business Analyst. Her stellar career while competing at Northwestern University also catapulted her to spots on both Team USA and Team Israel at various international events.