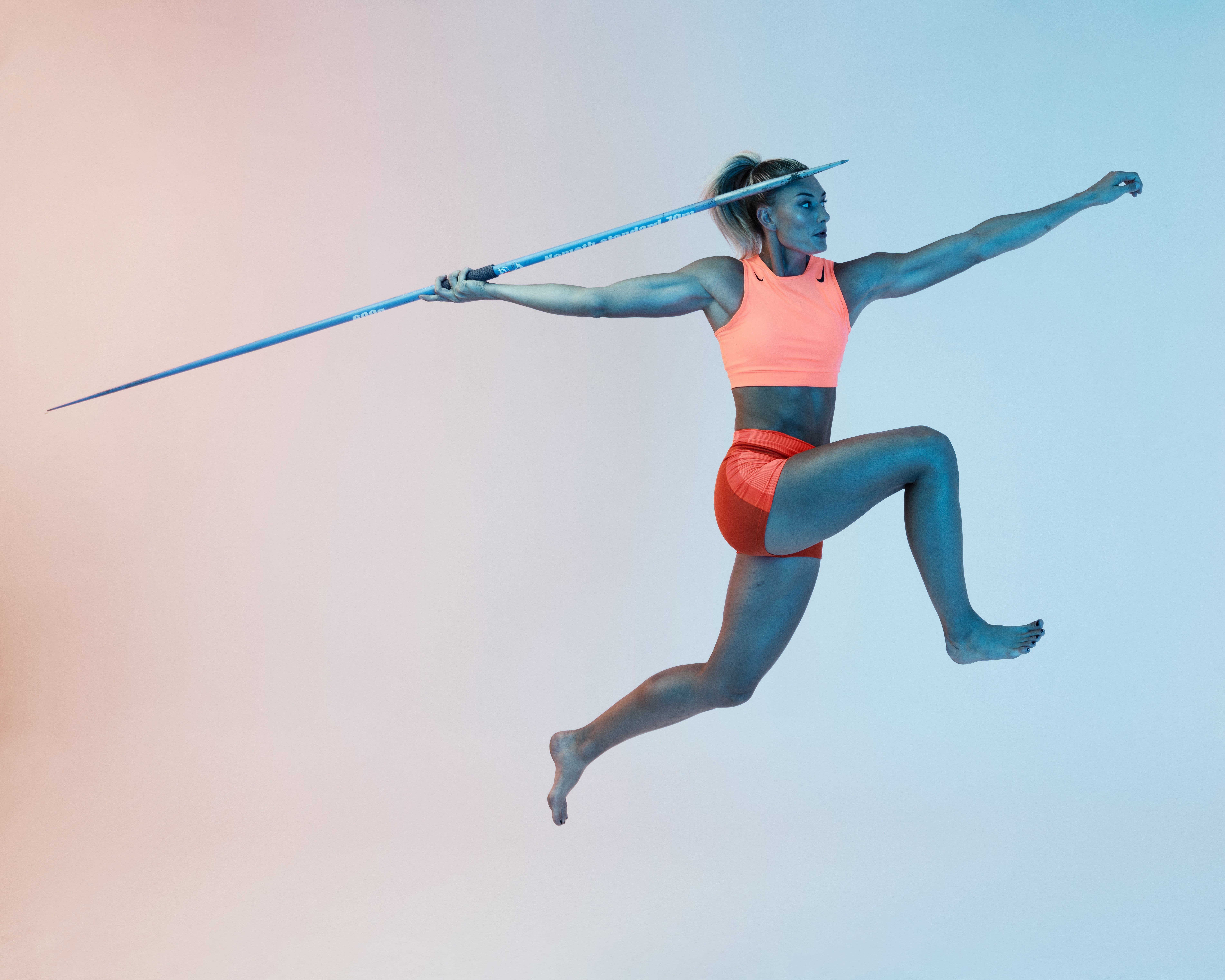 The drive to increase value in women's sports, athletes, and leagues has become a mainstay in the sports sponsorship industry. Major brands are flocking to work with women's sports led by Ally Financial, Michelob Ultra, Porsche, and MasterCard.
In 2022, deals for women's sports leagues and teams were up 21%, while deals with individual female athletes increased by 18% (SponsorUnited).
At Parity, we expertly craft marketing solutions to help brands reach their goals. Our roster of 800 elite women athletes brings their dedicated fan bases—your target audiences—to the table in innovative ways.
By aligning your brand with professional female athletes, you are confidently entering and competing in the complex influencer marketing space, normalizing your brand across a loyal, engaged audience, boosting your digital presence, and growing brand awareness.
Here are five ways to creatively use your marketing budget with Parity to get the best results.
1. Testimonials
Data shows that nine out of every ten consumers read customer reviews before making a purchase. Not only that but also a whopping 79% say they trust online reviews just as much as they would a friend's recommendation (Trustpilot).
Positive customer testimonials, also known as endorsements, form an important part of the sales funnel because they provide reliable validation of a brand's product or service.
For certain industries, in particular, a stamp of approval from an expert will be the most valuable social proof for their consumers. Consider a product or service in performance nutrition, apparel, or fitness, and how an endorsement from a popular athlete might transform brand perception and interest.
Parity's new testimonial platform allows brands to connect with 800 of the world's most accomplished women athletes to authentically review products and generate written or video reviews for use on brands' social media, websites, and more.
Still not convinced? Reviews about a specific product can increase conversion rates by 270% (Trust Pulse).
Contact us to be one of our first testimonial partners in Q1 2023. The first 50 brands will receive a discount in exchange for feedback.
2. Corporate Event Appearances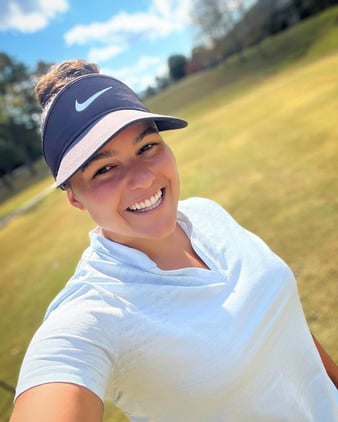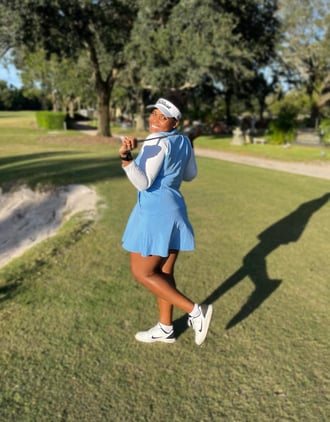 (L-R) Professional golfers Natalie Sheary and Monifa Seely
Spice up your virtual or IRL corporate event by adding a recognizable name, face, or motivator from the women's sports world. Our athletes can turn your event into a memorable interaction, story, or unforgettable experience for your attendees!
With 800 athletes across 70+ sports, we have someone who fits your brand story.
For example, Parity and Indy Women in Tech (IWIT) teamed up in June 2022 for the Indy Women in Tech Golf Outing in Indianapolis, Indiana. Parity sent professional golfers Natalie Sheary and Monifa Seely to the Brickyard Crossing Golf Course at the Indianapolis Motor Speedway to be a part of IWIT's "Beat the Pro" competition.
We also sent another Parity athlete to serve as emcee, where she hosted the raffle series and awards section of the event.
Kristan Russell, Program and Event Planning Contractor: "​​We really feel like [the athletes] all embraced what we were trying to do, immersed themselves into the activities, helped us raise money, and added tremendous value to the outing. We all were honored to meet them and get to know them."
3. Speaking Engagements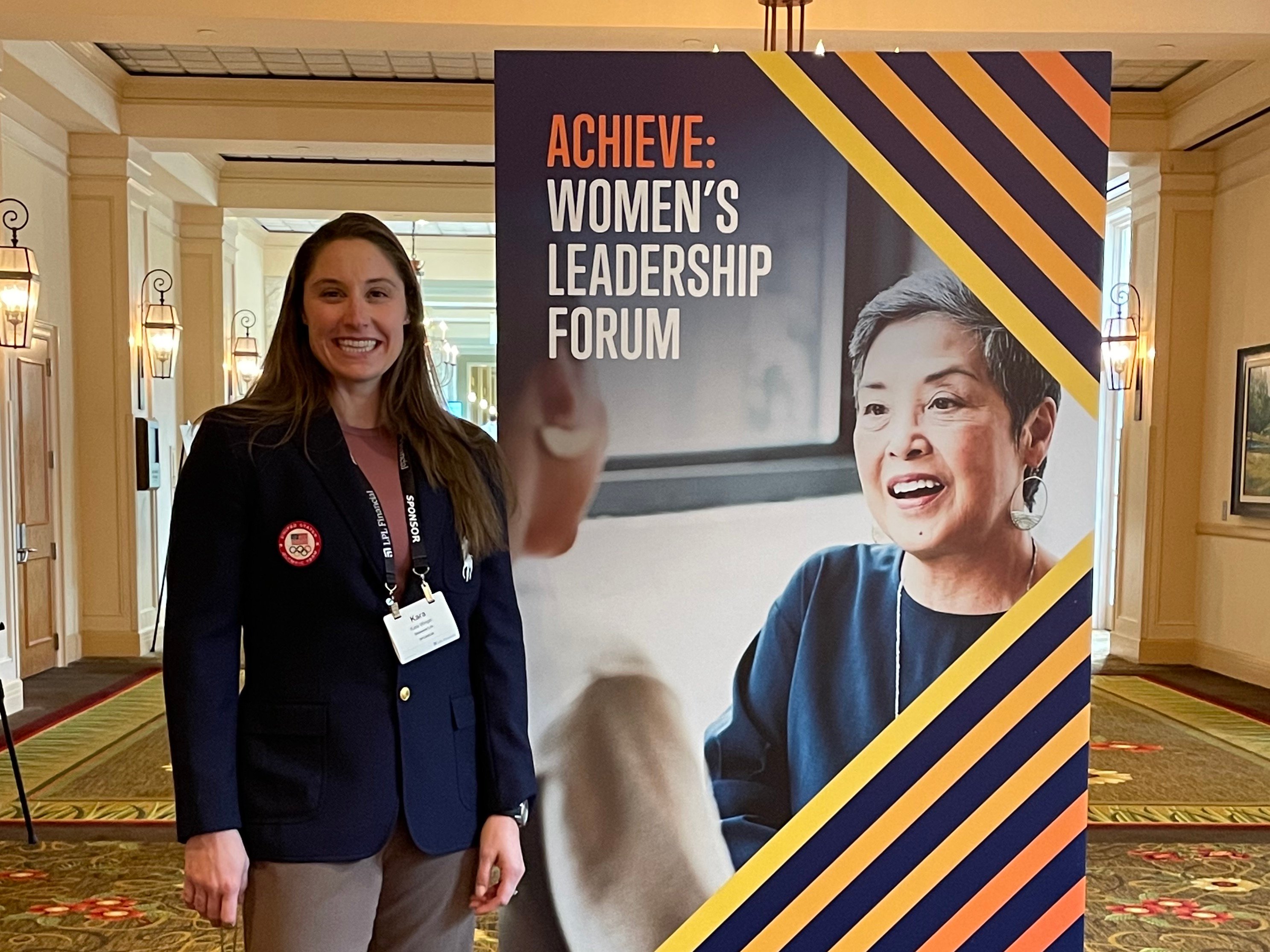 Four-time Olympian and Parity Senior Director of Integrated Influencer Marketing, Kara Winger
There is no shortage of stories to share within our athlete community. In addition to being strong competitors, they are also mothers, activists, advocates, business owners, and more. They are battle-tested and eager to share their experiences of overcoming adversity and staying on top.
Many of our athletes already have experience as motivational speakers. They love sharing stories with the public and shaping their achievements into tangible and relatable speeches.
We connect our athletes in webinars to colleges, panels for financial institutions, workshops for mental health organizations, and more.
For example, four-time Olympian and current World #1 in Javelin, Kara Winger, spoke at the LPL Financial Achieve Women's Leadership Forum in November 2022. Her portion of the event, sponsored by Delaware Life, was titled "What it Takes to Maintain a Championship Mentality for Over 20 Years."
Julie Paquette, a relationship manager at Delaware Life, said of Kara: "She brought the entire audience to tears. Her presentation was perfect for this conference! I cannot say enough wonderful things about her and cannot wait to work with her again."
4. Digital Collectibles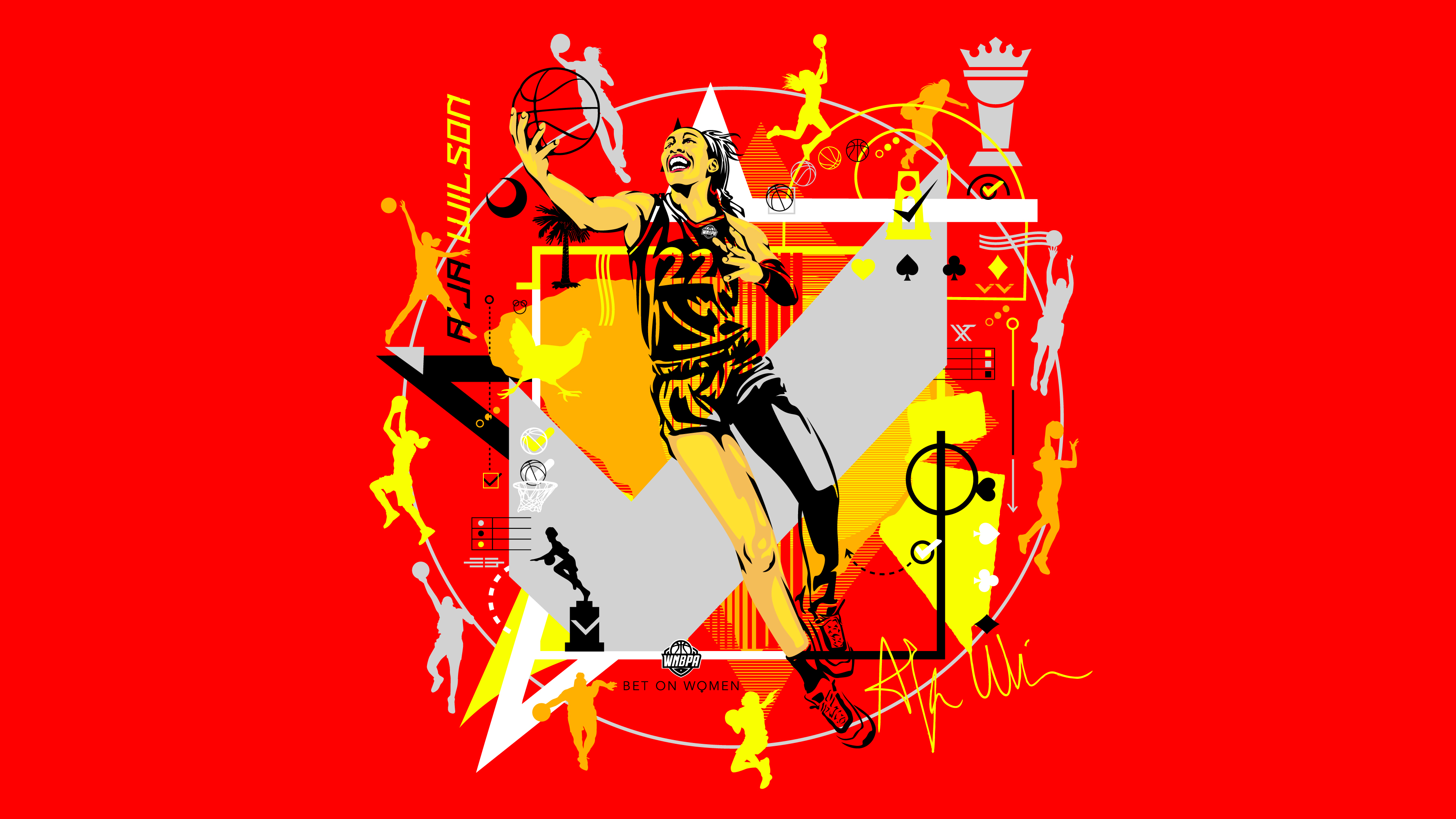 HEARTLENT Group's "A'ja Wilson" NFT, part of its first collaboration with Parity
Women athletes, digital art collectors, fans, and brands meet at the Parity NFT Marketplace. Fans and collectors can buy original digital collectibles featuring their favorite athletes, knowing that the authenticity and ownership of such are secured by blockchain technology on the Aventus Network, built on top of Ethereum.
What started as another revenue stream for our athletes has quickly evolved into partnerships with brands, leagues, and foundations, and they're using NFTs in a multitude of ways.
With Parity, brands can engage with customers through free airdrops or exclusive NFT sales. Airdropped NFTs can be used to reward brand loyalty, raise money for a specific cause, encourage interaction with customers, or create unique brand experiences.
NFT sales oftentimes allow the winner access to unlockable content such as athlete-signed merchandise, sporting event tickets, or other exclusive brand offerings. To keep things easy and accessible, Parity NFT Marketplace transactions are denominated in USD.
In summer 2022, we partnered with HEARTLENT Group on two different digital asset collections centered around the WNBA: The Hooper's Commissioner's Cup and The Hooper's Finals Collection. Over 50% of the proceeds benefited the WNBPA and Rock The Vote to continue advocating for both women athletes and voting rights initiatives.
READ MORE: Parity and HEARTLENT Group team up for NFT collection benefiting the WNBPA and Rock The Vote
5. Athlete Marketing Initiatives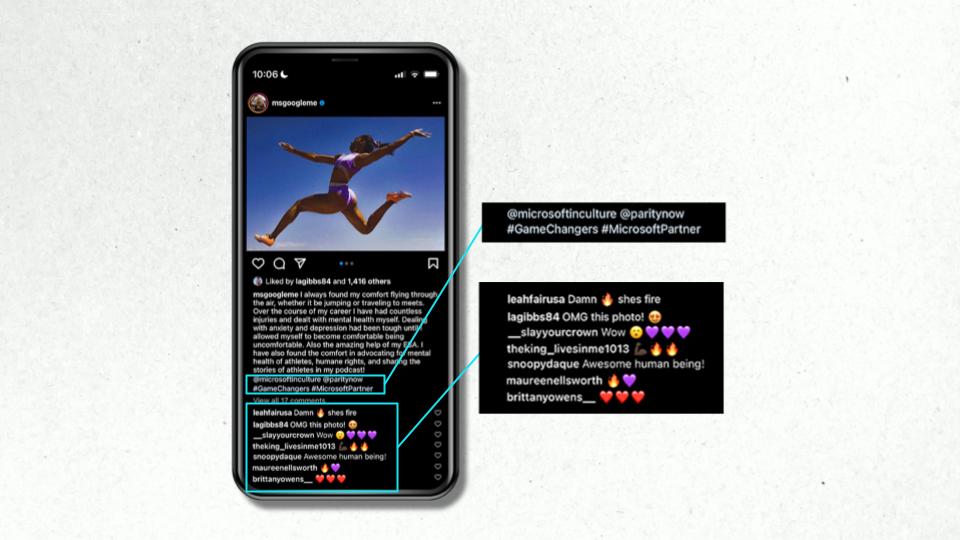 Professional track and field athlete Jasmine Todd for Microsoft (Instagram)
Parity's bread and butter is the connection between our athletes and external brands for paid social media campaigns, content, and more.
Our athletes represent excellence at the highest levels. By partnering with Parity, our athlete's credibility can transfer to your brand. Micro-influencers drive, on average, 60% higher engagement rates than macro-influencers (Forbes).
We take care of it all: Our team creates custom social media marketing campaigns, confirms athlete participation, and ensures approved posting according to your schedule.
Our campaigns have promoted new products, driven interactions between consumers and the brand, and focused on growing brand loyalty and awareness. Our partners range across industries, brand sizes, and services including our Mother's Day x Title IX content-focused partnership with Microsoft, to product-based partnerships with companies such as Spot and Tango, and DNA Vibe.
Join the movement
At Parity, our mission is to get more professional women athletes more opportunities to get paid. By working with us, you're investing in a win-win scenario for both your brand and the future of women's sports.
Learn more or schedule a discovery call here.
---
Follow Parity on Instagram, LinkedIn, Twitter, Facebook, and TikTok to stay up-to-date on news surrounding elite women athletes and sports marketing.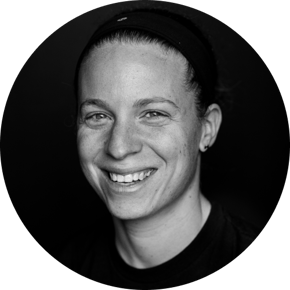 Alana Casner
Alana Casner works at Parity as Vice President of Content & Strategy. Her background includes 15 years of content creation and digital partnership experience. Prior to joining Parity in 2021, she served as Director of Creative Strategy at The Players' Tribune, a role in which she focused on cornerstone activism initiatives like women in sport, LGBTQIA+, mental health and more. As a multi-sport collegiate athlete while at Pomona College, she competed as starting point guard and also in Track and Field.