Last updated: February 7, 2023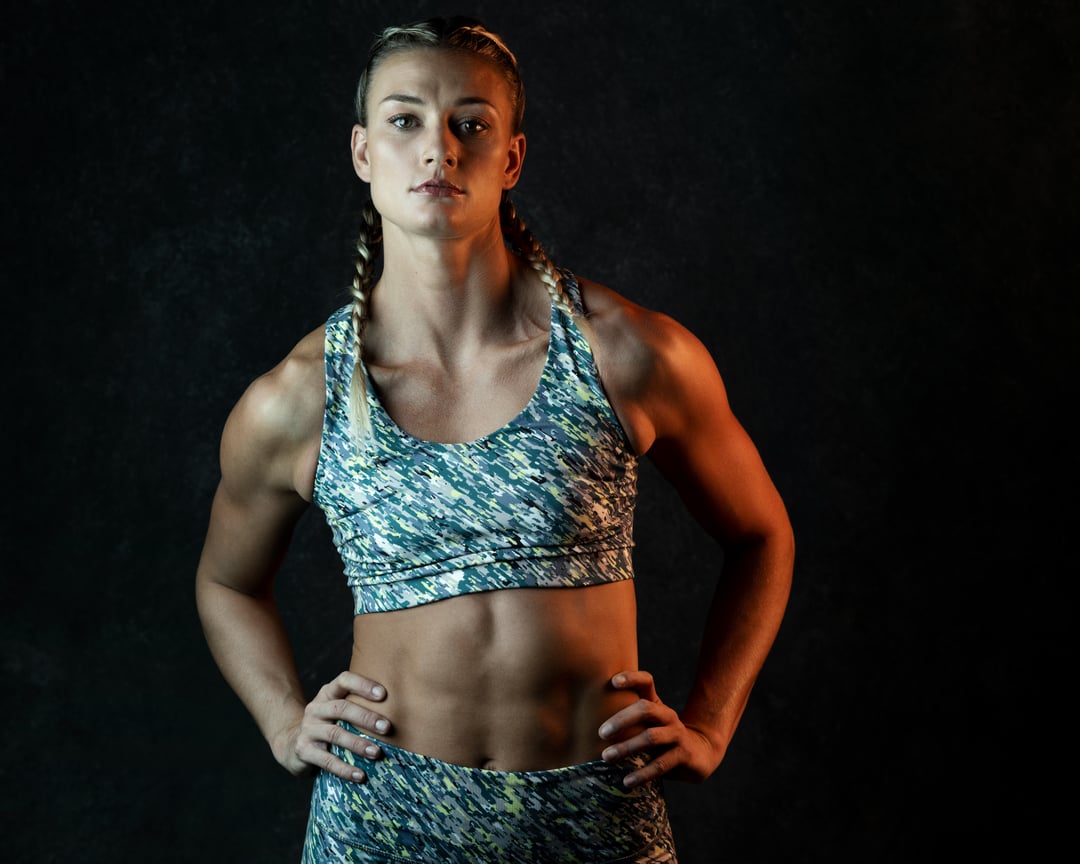 Traditional advertising is officially in decline. Simply put, people just don't rely on television commercials, print ads, or billboards to inform major consumer decisions like they used to.
Instead, influencer marketing has the potential to eclipse traditional advertising as the single most important way to promote products and services. The industry is valued at $16.4 billion in 2022—representing a 42% increase year over year.
Athletes are particularly effective influencers because of their dedicated fanbases and myriad product promotion opportunities. In this article, we'll explore why athlete influencers consistently outperform their peers and explain how to maximize ROI for your influencer marketing campaign.
To measure the ROI of your social media campaign, determine concrete goals before you partner with an influencer. Track visibility metrics like reach, impressions, and follower count—as well as engagement metrics like average engagement rate and audience analytics.
In the context of athlete influencer marketing, it's imperative to track the success of your partnership posts, including when athlete influencers post from your account during a social media takeover.
Why use athlete influencers?
After experiencing exponential growth for several years, the influencer marketing industry is poised to continue its meteoric rise. In fact, 63% of marketers intend to increase their influencer marketing budget in 2023.
Athletes are uniquely positioned to capitalize on this new influx of investment because sports fans are among the most loyal demographics on the planet. When you combine players' on-field performance and off-field social media presence, athlete influencers have a massive reach and impact on their fans' lives.
Big-name sports influencers have transcended the athletics industry and frequently partner with brands across numerous sectors, from hospitality to telecommunications, tech, and even pet care.
The average influencer takes years to go from totally anonymous to influential and a small infraction (like partnering with an unpopular brand) can ruin hard-earned trust. Athletes have a built-in fanbase, so they won't start their influencer careers from square one—and that loyalty motivates fans to ride out the bumps along the road.
Athlete influencers' sizable reach, devoted fans, and built-in trust combine to boost recognition for brands and grow online engagement.
Why Instagram giveaways are successful
If you're an Instagram user, you've probably seen accounts promoting giveaways. Usually, one lucky winner gets an amazing prize. But first, you need to like the page, share the post, or tag a friend. Because of the low buy-in, consumers are extremely likely to enter the contest and view future promotional posts from your brand on Instagram.
A study by Tailwind determined that Instagram giveaways helped brands grow 70% faster than brands that didn't host contests. Winning a prize and engaging positively with an athlete influencer will augment loyalty and perceived brand authenticity among consumers. Even the majority of users who don't win the contest will still lend a positive association to your brand.
In some cases, the contest winner will genuinely love your product and become a repeat customer. But the real value in an Instagram giveaway is increased engagement and further reach.
It's also vital to take advantage of this new growth soon after a contest ends. Brands usually see a drop off when the chance of winning a prize dwindles—so post engaging content to keep users invested.
A great example is the "Puma Pundits" campaign from South African online sports magazine The Pundits. To celebrate hitting 5,000 followers on Twitter, The Pundits gave away several pairs of Puma sneakers. The only requirement was that users post a promotional photo from their accounts and tag The Pundits.
For the cost of a few pairs of sneakers, The Pundits was able to boost its reach exponentially with a single post.
Sports marketing ROI case studies
As previously mentioned, any successful athlete influencer campaign starts with mutually agreed KPIs and ambitious goals for a realistic ROI. Bear in mind that your ROI may include metrics other than sales or conversions.
GET THE GUIDE: Discover the untapped marketing potential of women athletes.
If you want to play the long game and build a group of loyal customers, you can focus on KPIs like the number of impressions, follower count, and average engagement rate—in addition to more basic financial markers. Consider the following sports marketing case studies for inspiration.
The Special Olympics
With more than 5 million participants, the Special Olympics is the single largest sports organization for differently abled athletes. The organization boasts more than 100,000 events every year—each with a huge opportunity for a brand to tell an inspiring story.
Actress Brooklyn Decker partnered with the Special Olympics for an influencer marketing campaign and boosted engagement across the board. She became a powerful ambassador for the program and helped attract new fans to Special Olympics events.
Parity
This mission-driven sports marketplace matches brands with elite women athletes for powerful influencer marketing campaigns. With the goal of closing the gender pay gap in sports sponsorship, Parity has successfully worked with brands including Microsoft, Spot & Tango, and Thule. Influencer campaigns are tailored based on measurable KPI goals and monitored for real-time efficacy.
SportQuake
Drawing on experience as a data-driven marketing agency, SportQuake measures the efficacy of men's soccer influencer campaigns using several meaningful KPIs. Using everything from surveys to engagement rates, SportQuake was able to determine overall consumer sentiment toward certain influencers. This data helped inform their decisions when they enlisted athlete influencers to promote leading brands.
Earn an impressive ROI by partnering with athlete influencers
Stay ahead of the pack and proactively invest in the future with an influencer marketing campaign. Influencer marketing is an increasingly important tactic to reach audiences—especially younger ones—and diversify your advertisement strategy. Stay ahead of the pack and proactively invest in the future with an influencer marketing campaign.
Athlete influencers attract large, devoted followings and brands are capitalizing on the trend with high-value campaigns. From Instagram giveaways to page takeovers, there are endless opportunities to expand your brand's reach and engagement.
FAQ
How do I pick my athlete influencer marketing goals?
Goals will change from brand to brand. Do you have a small social media presence? Maybe your primary goal is simply to increase follower numbers. Do you struggle to convert leads into sales? Then focus on conversions and sales growth. Reflect on the needs of your company and plan accordingly.
How do I calculate my average engagement rate?
To calculate your average engagement rate, simply divide the number of likes and comments by the number of followers and multiply that number by one hundred.
How do I calculate my follower growth rate?
Similarly, you can determine your follower growth rate by dividing your new followers by the number of total followers and multiplying that number by one hundred.
How do I know which influencer to partner with?
A good starting point is finding an influencer with a large following and relevance to your field. But keep in mind that follower numbers aren't everything. These metrics can be artificially inflated and it's more important to focus on an influencer who matches your brand values.
Trusted companies like Parity can take the guesswork out of finding an influencer. Consider partnering with an influencer marketing company with a full roster of qualified candidates to choose from.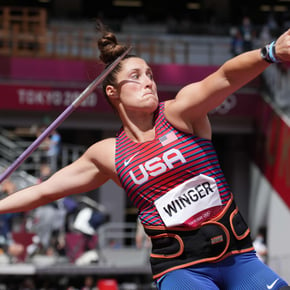 Kara Winger
Kara Winger is a four-time Olympian in the javelin, as well as a World Championships medalist and the current American record holder. She completed her final season as a professional athlete ranked #1 in the world (2022). She works at Parity as Senior Director, Integrated Marketing.