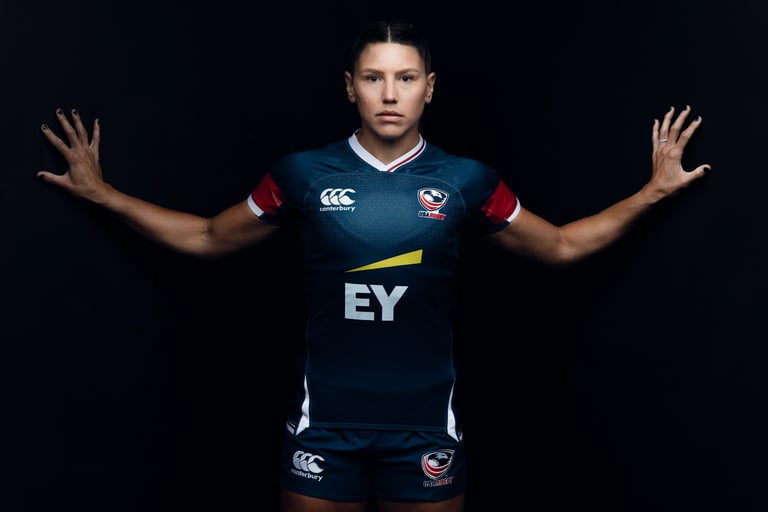 For elite athletes, sports are more than just a hobby—they're a way of life. That's why athlete influencer marketing is uniquely positioned to attract a dedicated fanbase and send targeted messages to a self-selected audience.
The results speak for themselves: athlete influencers continue to post record numbers and attract highly lucrative sponsorships.
What is athlete influencer marketing?
Athlete influencer marketing relies on successful and personable athletes who can make lasting connections between fans and their favorite brands.

Of course, this phenomenon is not new. Sports stars have a long and well-documented history of successful brand partnerships going back almost 100 years. For instance, Wheaties partnered with baseball legend Lou Gehrig in 1933, creating one of the most successful sponsorships in history, followed by pioneering aviator Elinor Smith later that year.
These days, athlete influencers don't need cereal boxes to spread their message. Athlete influencer marketing takes advantage of the social media following that many professional athletes have built over the years. This trend is especially true for women athletes.
The average marketing influencer, who typically receives free products to review for their followers, is limited to connecting with fans via social media only.
Women athlete influencers, on the other hand, have more touchpoints to create deeper connections as their fans have more access by watching them compete on TV/streaming, attending a game in person, or by consuming a media interview.
Ultimately, thoughtful athlete influencer marketing can transcend the athletics industry to include brands from lifestyle, food, fashion, gaming, and other interest areas.
For example, during the COVID-19 pandemic—with no events to promote—many athletes turned to lifestyle products or social causes and became more relatable in the process. This resulted in brand relationships like three-time Olympian Shannon Rowbury partnering with the at-home boxing trainer, Liteboxer, to encourage continued at-home fitness during a globally trying time.
How women athlete

influencers can drive brand awareness

Historically, word-of-mouth marketing (such as recommendations from trusted friends and family) has been more effective than any other marketing strategy. Think of influencer marketing as a better form of digital word-of-mouth marketing—with the accessibility of social media, fans can get information directly from their favorite athlete or celebrity.

When athlete influencers work with brands, they establish a contract to ensure they can maintain their authentic voice while directly aligning with a company's brand image.
Women athlete influencers take this a step further, naturally connecting with devoted fan bases to cultivate a following that is invested in their life updates.
Companies are increasingly turning to women athletes to grow brand awareness among their followers with endorsements, product placement, and mentions on social networks. Because women influencers maintain large and engaged online followings, brands can access a massive audience with a wide variety of buyers.
To illustrate this point, let's explore more detailed examples of how you can use women athlete influencers to drive brand awareness.
Content creation
Creating a collaborative environment and encouraging input from athlete influencers adds an authenticity that will make promotions feel more natural. Fans will immediately sense a shift in tone if posts feel too scripted, so it's best to let creators make casual posts that don't feel like a sales pitch.
"I just talk to them how I would my friends. I think that's really important."

- Sedona Prince, social media influencer & University of Oregon basketball player
Women athlete influencers are better positioned to create branded content because they know their audience. When women athlete influencers bring their own ideas to the table, the result is fresh, engaging content that makes brand spread more likely. Once you have a successful post, be sure to repurpose content for your own company's social page as well.
A great example is the below post from professional athlete Elena Bruckner's partnership with MUD\WTR. Her unique approach created a more authentic connection to her audience and therefore prompted more organic engagement for the brand.
Social media takeovers
Rather than influencers only posting about your brand on their own page, social media takeovers are a fun way to help grow your followers quickly. During a social media takeover, athlete influencers will have access to your official brand platform for 24 hours, or, send content to your Social Media Manager to post. This is a perfect opportunity for platforms like Instagram Stories (which can later be turned into a Highlight) and Snapchat.
The fleeting nature of this content creates a sense of urgency for fans. Especially when athletes pair social media takeovers with exclusive content—such as behind-the-scenes training routines—fans will be eager to watch the videos before they disappear.
Takeovers result in new followers who may not have otherwise found the page organically. Because fans trust their favorite influencers, takeovers lend credibility to brands. If supporters find the influencer relatable, they will find the brand relatable by association. Avoid stiff and sudden product placement and use social media takeovers to humanize your brand.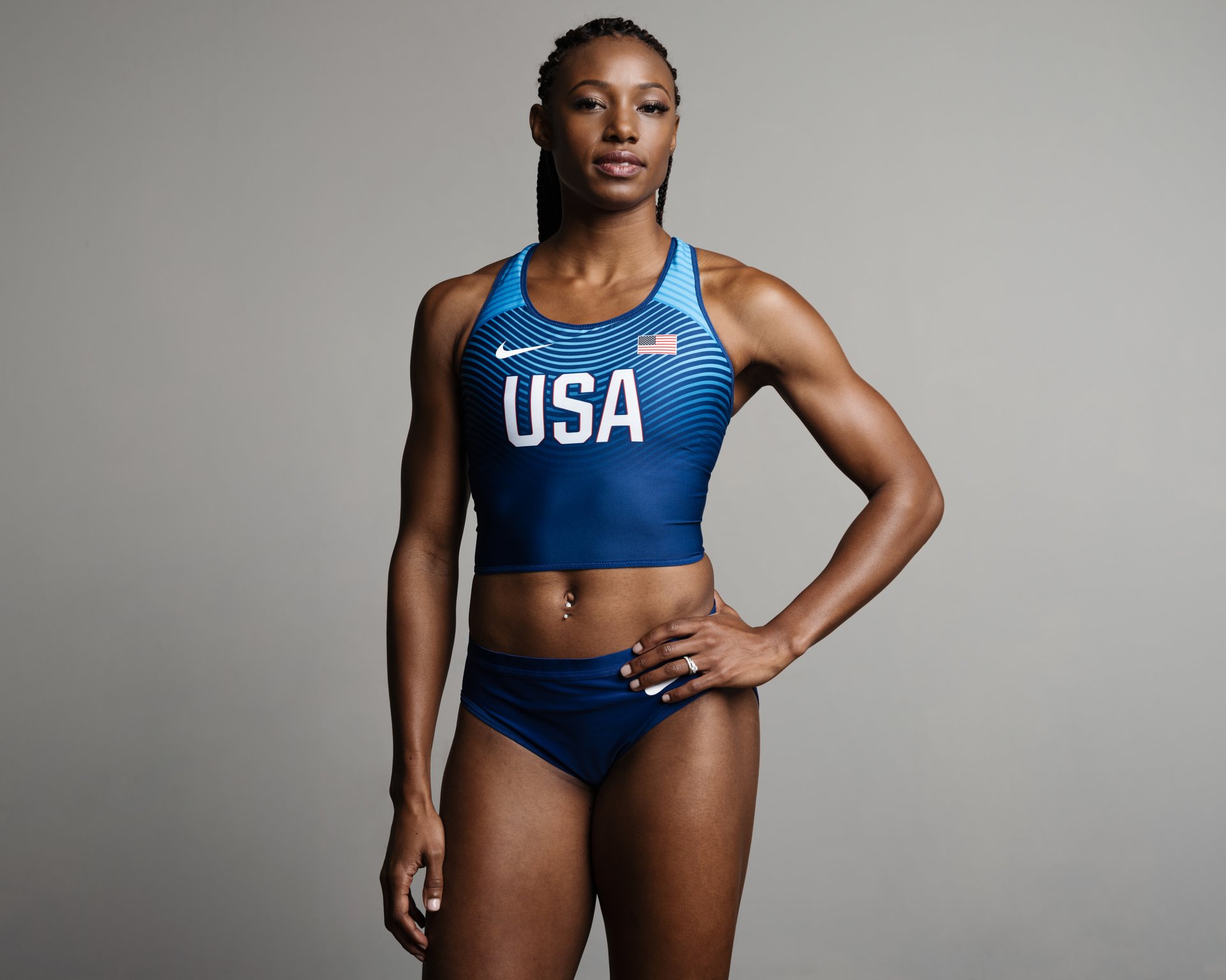 You can leverage the role of athlete influencers by telling your brand's story from a new, personal perspective to share fresh content. Not only will this lead to better engagement, but it also opens the door for inclusive narratives that bring in new community members.
Brand sponsored events
When women athlete influencers attend your branded events, they also invite their followers. Examples include an exclusive product drop, a sporting event watch party, or a closed pop-up shop for a fashion brand.
Make sure influencers are having fun and getting free products—their excitement will be infectious. Boost visibility with backdrops for ample photo opportunities and access to bright natural light. You can even promote meet-and-greet events and include gift bags so that fans can easily picture themselves with your product.
Giving away a few products goes a long way toward establishing a positive association with your brand and reinforcing an influencer's relationship with their followers.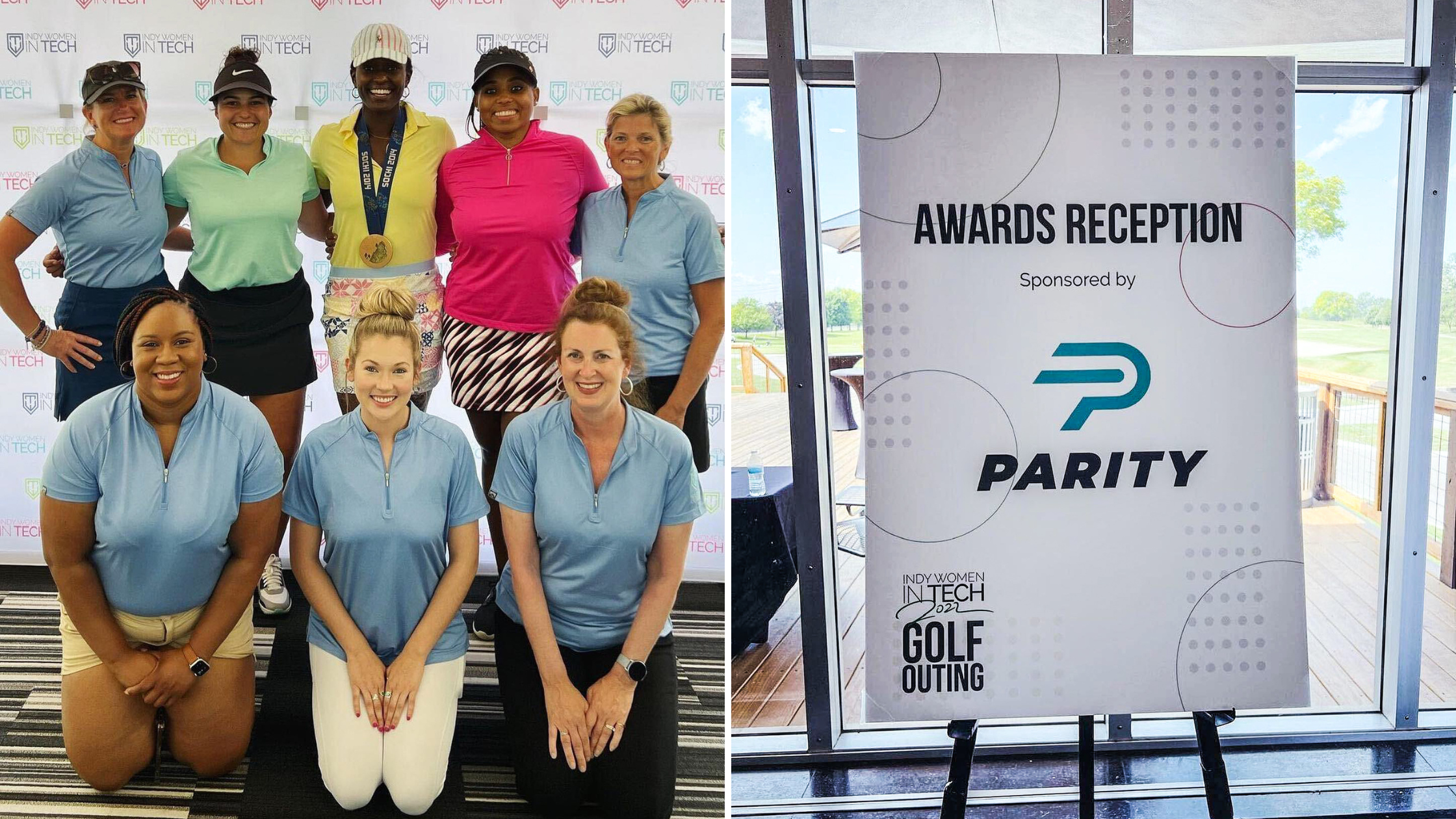 Let women athletes grow your business
As women's sports leagues grow in popularity, it makes sense to partner with women athlete influencers to drive your brand's awareness. Use different strategies to expand your audience and build credibility by sharing content on their page, creating custom content for your page, and bringing followers to branded events.
These are just a few of the many ways that women athlete influencers can help businesses of any size expand their following and reach new communities.
---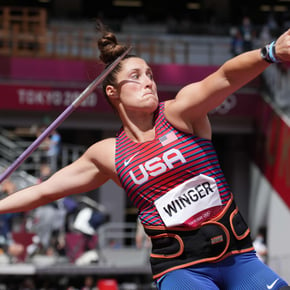 Kara Winger
Kara Winger is a four-time Olympian in the javelin, as well as a World Championships medalist and the current American record holder. She completed her final season as a professional athlete ranked #1 in the world (2022). She works at Parity as Senior Director, Integrated Marketing.