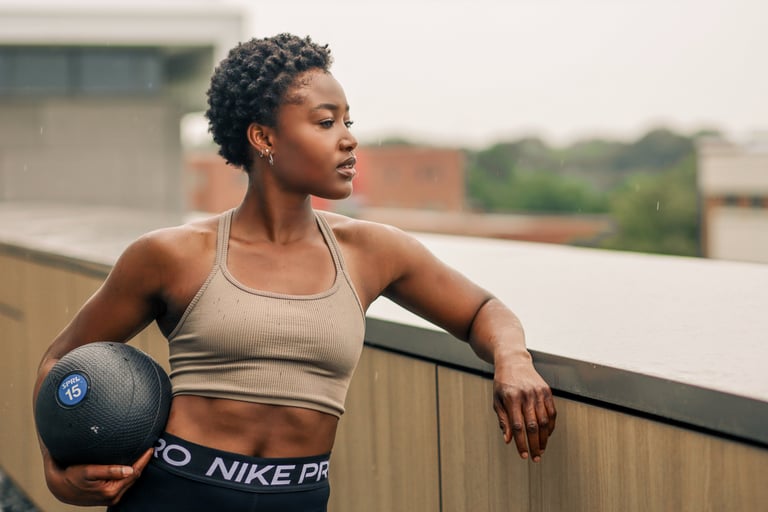 Credit: Theresa Kumazah
The sky's the limit when it comes to partnering with professional athletes to promote your brand. As the public increasingly embraces women's sports, in particular, brands that haven't previously explored working with pro athletes are clamoring to get involved.
If you're unsure of whether your brand might be a good fit to work with pro athletes, consider the massive impact of micro-influencers and how other brands are growing awareness in non-traditional ways.
Now that you've decided to pursue elite athletes as part of your marketing strategy, read on for five creative ideas and examples.
---
1. Social media influencer marketing
Social media is the most exciting frontier in marketing, with brands expected to spend more than 200 billion dollars on social media ads by 2024. The meteoric rise of influencer marketing combines the peer-to-peer trust of word-of-mouth marketing with the reach of legacy media like television, radio, and print.
Our previous article on athlete influencer marketing indicates that partnering with social media influencers is essential for any fruitful women's sports marketing campaign. From Instagram or TikTok takeovers to organic content creation and product placement, there are myriad opportunities to connect with influencers' massive audiences.
---
2. Dark social
You may have seen the term "Dark Social" thrown around a lot recently. The term refers to communication channels where direct attribution becomes difficult to verify. Examples include a WhatsApp group message, Slack channel, or digital meetup. Believe it or not, 84% of marketers' websites are shared via dark social channels like email and WhatsApp.
Brands like Adidas are recognizing the limitations of traditional social media marketing and harnessing the power of dark social. For its Tango Squad campaign, Adidas made groups of socially influential soccer fans in 15 key cities around the world. The squads ranged in size from 100-500 people and shared mobile-optimized content within the group, all of which boosted brand loyalty and sales.
---
3. Partnerships and endorsements
Make your brand synonymous with an influential team or athlete with an exclusive sponsorship. When the public associates your brand with a popular athlete, you can benefit from their goodwill and authenticity. For instance, Visa experienced a 2,700% increase in brand engagement when it became an official sponsor of the U.S. Women's National Soccer Team.
Not only did Visa position itself as a progressive brand with a significant focus on women's sports, but the corporation also experienced verifiable spikes in sales that would not have happened without the brand partnership.
The history of women's sports is being written in real-time and brands that support women's sports campaigns will benefit from public goodwill for years to come. Simply adding your logo to jerseys, helmets, stadiums, and more will draw attention to your company's equitable policies and practices.
---
4. eSports
Another exciting growth area is eSports, which was valued at over $2 billion dollars in 2021. Take advantage of 21% year-over-year growth and join industry heavyweights like Red Bull and Coca-Cola with eSports marketing (Statista). Launch an in-game ad campaign and remember to avoid oversimplifying your target audience.
The stereotypical image of a gamer is often a teen boy, but in reality, the average gamer is a 34-year-old homeowner with a family. Every year women make up a larger quotient of gamers, so keep your ads inclusive and progressive. Another effective sports marketing idea is dynamic ads, which target the huge audiences that tune into eSports events.
For example, the 2021 League of Legends World Championship final attracted more than 76 million viewers. Your brand can grow by leaps and bounds if you connect with even a fraction of this massive audience.
---
5. Digital collectibles
You don't need to be a tech expert to understand the importance of NFTs in modern marketing. Not only can NFTs—an acronym for "non-fungible token"—create value for women's sports and your brand, but they also generate excitement with newsworthy auctions. Deloitte predicts that sports NFTs will surpass 2 billion dollars in 2022 alone, providing a huge new revenue stream for sports marketing.
Exchanges like NBA Top Shot, NFL All Day, and Parity NFT Marketplace give fans a chance to trade one-of-a-kind NFTs that holds a unique place in the blockchain. You don't even have to get involved with crypto, in many instances, as Parity NFT Marketplace accepts credit cards. When a huge sale goes through, expect sports media to cover the story and draw even more attention to your brand.
---
As you can see, women's sports are on the rise across the world and top brands are flooding the industry with investments and endorsements. From influencer marketing to dark social and digital collectibles, there's a seemingly inexhaustible supply of marketing opportunities for inclusive brands.
Ready to learn even more? Click below to download our guide on how marketing with women athletes offers unique brand benefits.
---
Follow Parity on

Instagram, LinkedIn, Twitter, Facebook, and TikTok

to stay up-to-date on news surrounding elite women athletes and sports marketing.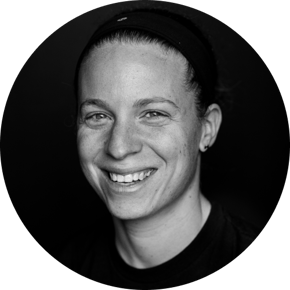 Alana Casner
Alana Casner works at Parity as Vice President of Content & Strategy. Her background includes 15 years of content creation and digital partnership experience. Prior to joining Parity in 2021, she served as Director of Creative Strategy at The Players' Tribune, a role in which she focused on cornerstone activism initiatives like women in sport, LGBTQIA+, mental health and more. As a multi-sport collegiate athlete while at Pomona College, she competed as starting point guard and also in Track and Field.