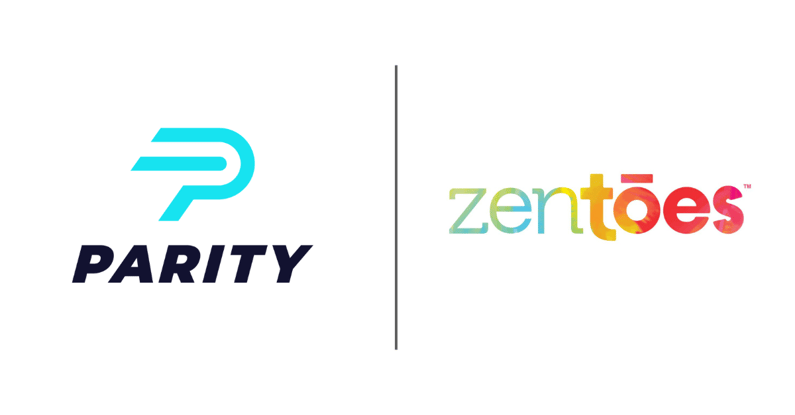 (Bellingham, WA), November 16, 2023 – Today, ZenToes, a frontrunner in fun and functional foot care solutions, is thrilled to announce its partnership with Parity, a brand sponsorship platform on a mission to bridge the gender income and opportunity gap in professional sports.

Parity, which launched in 2020 and works with more than 900 women athletes across 70+ sports, will work with ZenToes to develop campaigns with women athletes including Brittni Mason, Jessica Warren, Katie Stengel, Kyra Jefferson, and Nicole Heavirland – strategically introducing the company's holistic foot care solutions to each athlete's audience.

Established in 2015, ZenToes has quickly grown into the preferred brand of podiatrists and athletes alike – offering holistic, effective and affordable products that increase foot comfort and provide relief from common foot and ankle conditions. Proudly women-owned and WBENC-certified, the company is committed to empowering and supporting women in sports, both through its products and partnerships.
"This partnership with Parity is bringing ZenToes' mission full circle. Women in sports have long been big supporters of our brand and products, and it gives us great pleasure to offer solutions that empower them to continue to achieve peak performance and recovery," says ZenToes founder Sarah Parks. "Now with Parity, we're excited to do our part in amplifying an incredible group of women athletes, as we join their mission to close the gender opportunity gap."
Together, the alliance aims to foster environments where pro-women athletes can excel, backed by robust recognition and the support they rightfully deserve – breaking barriers and setting new benchmarks in the world of sports.

"Women athletes are the perfect brand ambassadors for companies in the health, wellness and fitness sectors," says Parity CEO Leela Srinivasan. "Between their unwavering commitment to rigorous training regimens and meticulous self-care, women athletes demonstrate an unparalleled level of awareness and connection with their bodies, making them the ideal partners for an innovative foot care brand. We're thrilled to partner with ZenToes – a women-owned company that is creating a meaningful impact through its products, partnerships and mission – and introduce legions of loyal social followers of professional women athletes to ZenToes' women-friendly, high-performance products."
---
About Parity
Minority-founded in 2020, Parity's mission is to close the gender income and opportunity gap in professional sports. By developing high-impact collaborations between brands, professional women athletes and their fans, Parity has proudly put more than $2 million in the pockets of women athletes, attracting dozens of brands to the movement in the process. The platform offers connections to more than 850 women athletes from 70+ sports, including well over 200 Olympians and Paralympians. For more information on how to tap into the rapidly rising influence and popularity of women athletes, visit https://paritynow.co or follow us on Instagram, LinkedIn, Facebook, X (formerly Twitter) and Threads.
About ZenToes
Founded in 2015, ZenToes is an up & coming FDA-registered, podiatrist-recommended foot care brand offering fun and functional products for effective, fast and holistic relief for common foot and ankle conditions. ZenToes products are rigorously tested to provide relief from the discomfort associated with bunions, hammer toes, plantar fasciitis and other common foot conditions. ZenToes is proudly women-owned, WBENC certified and works with Opportunities Inc. to distribute its products with dignity and purpose by individuals with diverse abilities.
---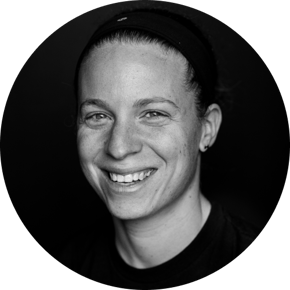 Alana Casner
Alana Casner works at Parity as Vice President of Content & Strategy. Her background includes 15 years of content creation and digital partnership experience. Prior to joining Parity in 2021, she served as Director of Creative Strategy at The Players' Tribune, a role in which she focused on cornerstone activism initiatives like women in sport, LGBTQIA+, mental health and more. As a multi-sport collegiate athlete while at Pomona College, she competed as starting point guard and also in Track and Field.