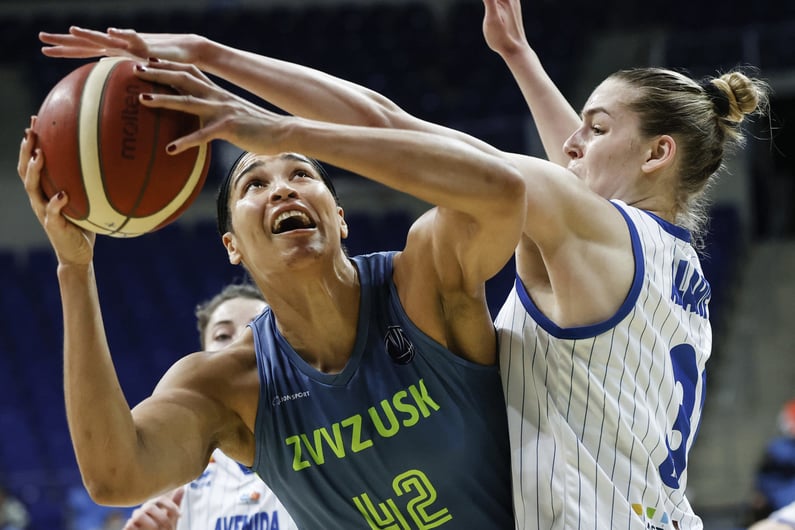 Many WNBA players elect to play abroad during the off season in foreign leagues, like Euroleague. Image: Anadolu Agency via Getty Images
If the adage that there is strength in numbers is to be believed, the WNBA is weak.

The most glaring lack of numbers can be found on the player's paychecks, but this is only the most obvious problem.
The 2023 Numbers Breakdown
12 WNBA teams
12 players per team
144 players in the WNBA
100 (approximately) players declared for the draft
36 players drafted per year
15 of those drafted earned a spot on a team
$180-200 million combined team and league revenue
$147,745 is the average WNBA salary
$234,936 is the most a WNBA player can earn in a season
$74,000 is the least a WNBA player can earn in a season
To shore up these numbers, many WNBA players seek foreign shores.

When seven-time WNBA all-star, Britney Griner, was arrested and jailed in Russia, many casual fans were left to wonder why the star player was there in the first place. Griner's reason was simple. During the off-season, she played for UMMC Ekaterinburg, a Russian team with deep pockets, because it provided her with the opportunity to make more money - a lot more money - during the off-season.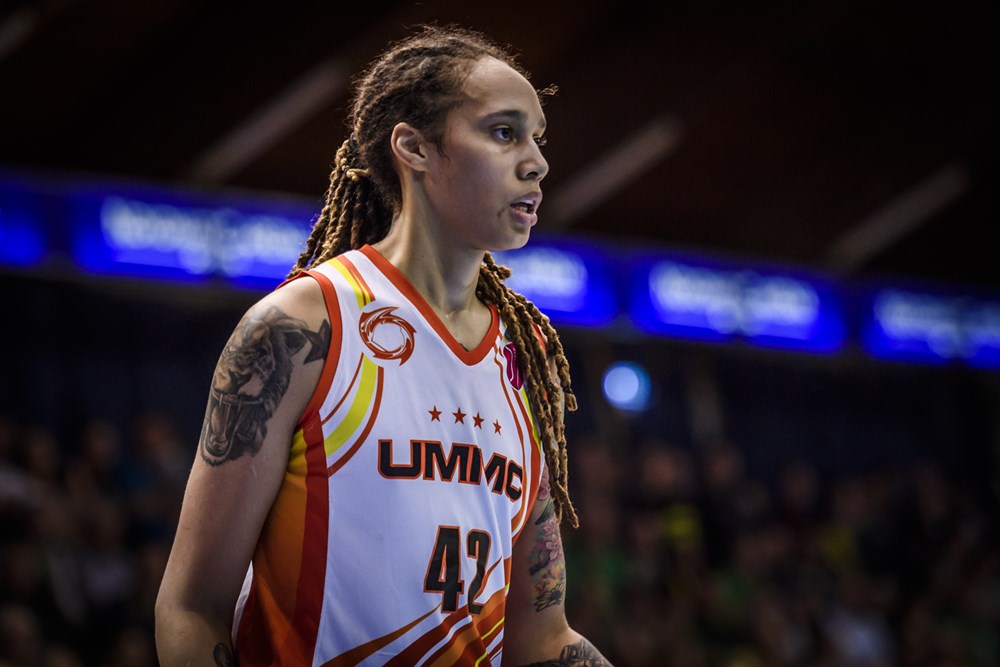 Image: FIBA
Griner's one-time Phoenix Mercury teammate, Diana Taurasi, also once played for the same team, and was even paid to not go back to the WNBA during her EuroLeague off-season. In addition to the extra money, Griner, Taurasi and other WNBA players, including WNBA champion and Olympic gold medalist, Sue Bird, have also talked about how well they were treated by the foreign owners.
During the WNBA seasons these stars and their teammates typically fly on commercial flights. However, when they were in Russia, they boarded luxurious charter planes, were put up in lavish hotels, and given a credit card for expenses. This isn't to say that playing for a Russian team didn't come with a different set of problems, but it is easy to see that despite the issues and concerns, the money that these players were able to bank playing in Russia outweighed the risks they were taking. (The Russian clubs were banned from the EuroLeague in 2023, and no current WNBA player was on a roster.)
Players cite that although their WNBA off-season earnings are a major incentive, it is not the only reason that they pack their bags. Parity athlete and Phoenix Mercury center, Megan Gustafson, said, "I play overseas for many reasons. I really enjoy traveling the world and experiencing new things and cultures. It's also a great way to train in the off-season and keep playing in competitive leagues so I can stay ready. Financially speaking, I continue to decide to play overseas because the pay is much better than in the United States for professional basketball players. I hope that one day we won't have to worry about being financially well or have to play 12 months out of the year to make a decent living. I am thankful for overseas because it has more than carried its weight in providing financial relief."
While there may be many reasons that these gifted athletes choose to play basketball in a foreign country; it is clear that easing the WNBA wage gap leads the way.
LeBron James and Steph Curry likely enjoy traveling the world and experiencing different cultures, but considering that they make well over 200 times more than the top WNBA counterparts, it's a safe bet that when they do it's not to supplement their income.
James's and Curry's substantial salaries are due in large part because the NBA shares their revenues with the players - because without the players, there is no league. However, the WNBA does not follow suit when it comes to this business model.
If WNBA shared half of their estimated $180-200 million revenue with the players, a $200,000 annual salary would become a $500,000 one. However, the WNBA has a strict salary cap that doesn't increase when revenue does.
A tired and frankly uniformed narrative around equal pay is that female athletes are asking to make the same amount of money as their male counterparts. However, it doesn't take an advanced mathematics degree to know that a company making $200 million annually could not stay in business if they were paying two employees $80 million dollars (James's and Curry's approximate combined salaries). Kelsey Plum, Las Vegas Aces guard, summed this issue up in a 2018 interview, "I'm tired of people thinking that us players are asking for the same type of money as NBA players. We are asking for the same percentage of revenue shared within our CBA. NBA players receive around 50 percent of shared revenue within their league, whereas we receive around 20 percent."

The weak salaries of WNBA players mean that many of them have to bulk them up in the off-season by playing for a team in a foreign country.
---
About Parity
Minority-founded in 2020, Parity's mission is to close the gender income and opportunity gap in professional sports. By developing high-impact collaborations between brands, professional women athletes and their fans, Parity has proudly put more than $2 million in the pockets of women athletes, attracting dozens of brands to the movement in the process. The platform offers connections to more than 850 women athletes from 70+ sports, including well over 200 Olympians and Paralympians. For more information on how to tap into the rapidly rising influence and popularity of women athletes, visit https://paritynow.co or follow us on Instagram, LinkedIn, Facebook, X (formerly Twitter) and Threads.
---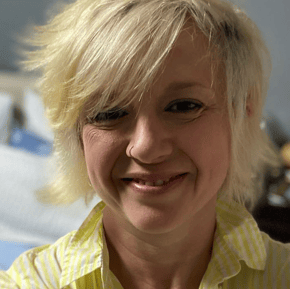 Sosha Lewis
Sosha Lewis is a writer and CrossFit enthusiast. Her love of sports began in her grandfather's sports bar. Lewis graduated from West Virginia University and is a fan of their sports' programs - even when they break her heart. Lewis has had articles featured in The Washington Post, Huffington Post, MUTHA Magazine, Charlotte Magazine, and The Charlotte Observer. Her column, Soshally Awkward, is featured on the nationally-syndicated radio show, Bob & Sheri. She lives in Charlotte, NC with her husband, daughter, and lovable trash-panda of a dog, Olive.