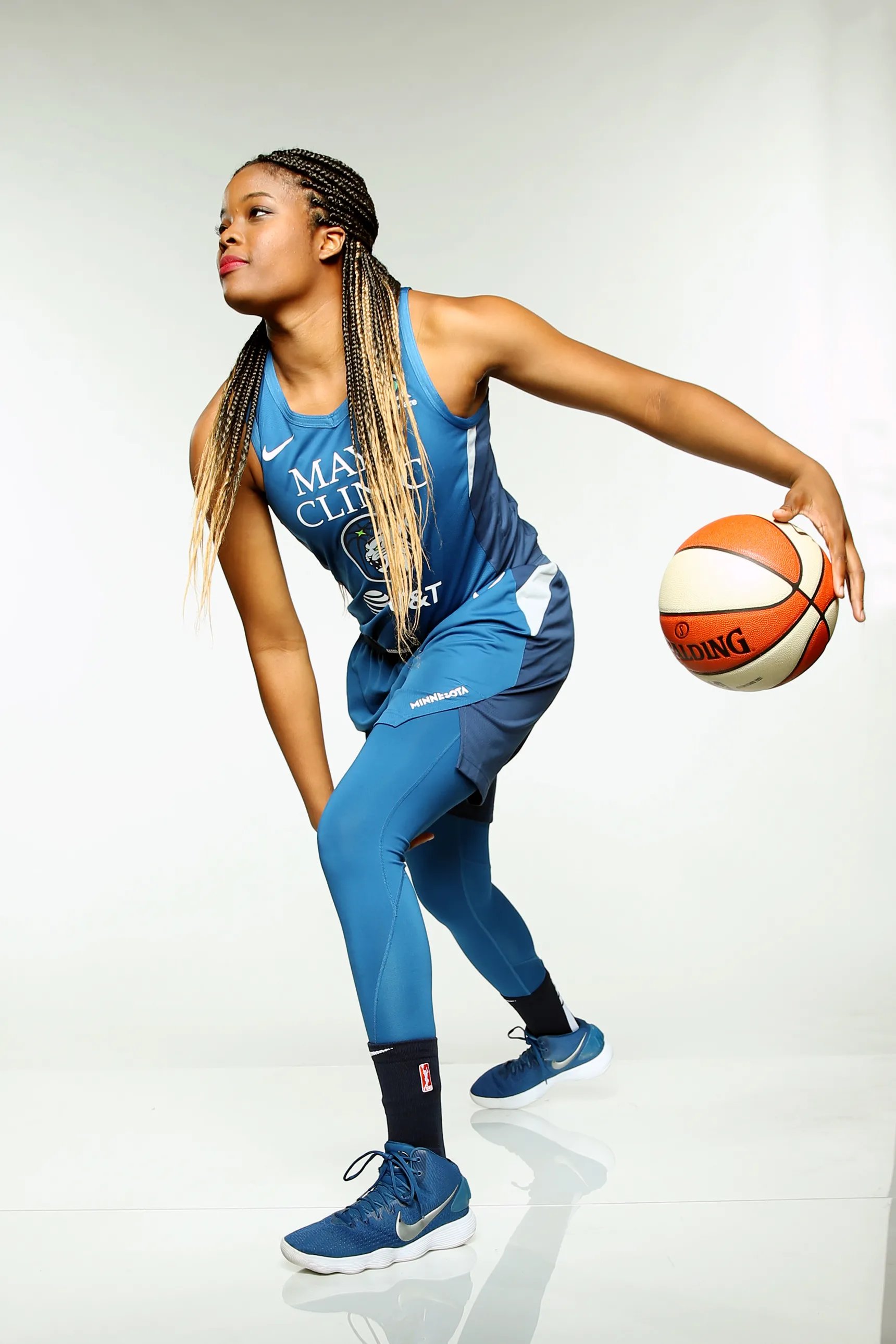 Credit: David Sherman/NBAE via Getty Images
When we tune in to or attend a pro sporting event, enjoying top-tier competition from the world's greatest athletes, we rarely consider the preparation required to build up to that moment.
Aside from the training camps and pre-game warmups, helping athletes maintain peak physical condition is an industry unto itself.
As women's sports continue to flourish (see: record attendance and viewership numbers) and financial resources from leagues and sponsorships increase, one of the many positive developments is players gaining the financial freedom to take better control of their recovery and training. With more reliable access to recovery resources, it makes sense that the performance of athletes will correspondingly increase.
Take Lebron James, for example. In 2018, James' business manager Mav Carter publicly claimed that 4x NBA Champion James spends nearly $1.5 million annually on maintaining his fitness. These costs include sprawling home gyms, a personal chef, and countless hi-tech recovery machines ranging from hyperbaric chambers to cryotherapy. For an athlete valued at over $1 billion, these fees for physical upkeep are clearly a worthwhile investment.
Cut to the WNBA, where the maximum salary is $215,000, and offseasons – frequently used by NBA players for skill development and physical recovery – are spent playing a second season overseas to generate more income.
How are women athletes expected to maximize their physical potential without the funds or time to do so?
But it's not just about the future – it's also about the past, and the domino chain of what-ifs that riddles the women's sports world.
Charlotte Ebel, writing for Parity, spoke with former collegiate star and current pro basketball player Jillian Alleyne on her personal experiences with the cost of maintaining her body at a professional level for her sport.
---
Enjoying pro resources at the collegiate level
Jillian, 28, is all too familiar with the high costs of maintaining performance as a women's athlete. During her collegiate career at the University of Oregon, Alleyne received state-of-the-art care, with seemingly infinite resources at her disposal.
Unsurprisingly, she flourished in this environment, co-winning Pac-12 Player of the Year in 2016 and claiming top-3 spots in the Division I record books for career rebounds and double-doubles. After tearing her ACL as a senior, she relied heavily on Oregon's built-in support system in all aspects of her recovery.
"Honestly, without [Oregon] I wouldn't be playing right now," said Alleyne. "They made sure that I was taken care of, from my surgery, to my rehab, and anything I ever needed."
Credit: Daily Emerald
However, Alleyne's situation changed after she was drafted by the Phoenix Mercury in 2016 and no longer had the year-round support system she enjoyed in college. Although her resources during the season – which lasts only from May through September – were high-level and comprehensive, the offseason left Alleyne struggling to coordinate and afford the recovery she needed.
"In that offseason, everything is out of pocket…you're really doing everything on your own," said Alleyne. "It can be difficult depending on where you're at [financially]."
---
Sacrificing this to budget for that
To bolster her own financial situation, Alleyne joined nearly half of all WNBA players and ventured overseas during the WNBA offseason for another full season in the Euroleague. Common destinations include Russia and Turkey – Alleyne has played in Russia, Spain, Israel, and Poland – where top players can earn exponentially more than their WNBA contracts offer. However, the tradeoff is high – aside from the lack of a true offseason, players face language barriers, limited family time, and sometimes even fewer recovery resources than in the U.S.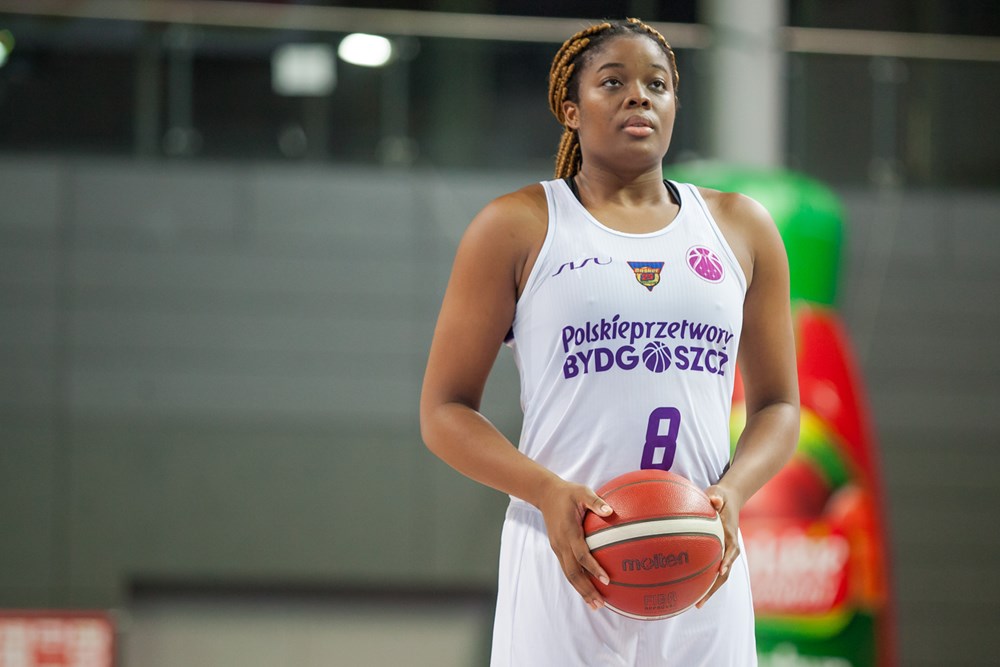 Credit: FIBA
Alleyne still recalls a time from one season overseas that showcases the inaccessibility of recovery resources for women's players abroad. She sought out cryotherapy to optimize her in-season recovery, a method she heavily favors. However, her team had no access to cryotherapy, nor the resources to help Alleyne find it on her own.
"I had to find [cryotherapy] in another country and another language [that I don't speak]," said Alleyne. "I had to find a place that does it, and I had to go pay for it myself out of my own salary."
Experiences like this can be fairly common for women's basketball players overseas, depending on the team. Players typically pack their own personal recovery tools due to the uncertainty of what their teams will provide, traveling internationally with the likes of massage guns and Normatec boots – which can cost upwards of $800. These expenses add up quickly, often reaching a point where players need to sacrifice their recovery and treatment methods for financial stability.
"I train six, seven days out of the week between weightlifting and my basketball trainer, and sometimes I have to ration. Because of the financial constraints, you have to parcel out when you're going to do [recovery]."
"Right now, for me personally," Alleyne continued, "I have to decide, 'Okay, am I going to do this over that? Or, what do I need more right now that I can pay for compared to something that I can put off till later?'"
These financial pressures felt by Alleyne are commonplace in the world of professional women's basketball, with potentially serious repercussions on players' careers. International seasons to supplement WNBA earnings lead to more physical strain, which means more recovery demands. More recovery costs more money, which sends players back overseas to generate this income – it's a self-reinforcing cycle.
---
Sharing knowledge along the way
Over time Alleyne has learned to balance her finances, in part thanks to her mother, who taught her how to save from a young age. With this advice in mind, Alleyne is already planning a career after basketball.
She interned with a real estate brokerage this past summer and intends to earn a master's degree in speech-language pathology after retiring from competition. She also has plans to launch a podcast this winter, titled 'Moneyball,' about how professional athletes spend their money.
Instead of feeding into the culture of big spending and glamorization of professional athletics, she hopes to build a community for athletes to share their savings patterns, financial advice, and other valuable resources.
"The perception for athletes is, what are we wearing? The clothes, the shoes, the jewelry," said Alleyne. "But there are a lot of athletes who are spending their money well, who are investing, who have real estate and who have property. I think things like that need to be talked about more."
Alleyne's podcast will contribute to the ever-expanding pool of financial resources available for professional athletes. Many players have access to free financial literacy courses and, due to WNBA Draft eligibility requirements, most women's players also have the benefit of a college degree to use post-athletics. While having a degree can pay off for players in the long term, the short-term implications of playing all four years of college basketball are yet another roadblock on the path to pay equity.
"Men in college, after a year they can go to the NBA and make millions of dollars. For women, we have to stay our four years and then play in the WNBA or play overseas, and then we're still not even making a fraction of what the men are making."
Despite the inequities, Alleyne remains grateful for her position and is very aware that financial worries are not unique to sports. "Honestly, I'm blessed to be playing basketball as a career because [working a regular job] made me realize that people [everywhere] don't get paid enough. Honestly, most jobs don't pay people enough for what they do."
---
What this means for the league
What if WNBA players earned enough each season to take a true offseason, working with trainers to increase their skills and athleticism more rapidly? How much further along could the league be then?
The average length of a WNBA career is 3.5 years; among other things, this indicates clear longevity issues among women's basketball players that could likely be addressed through bolstered support for recovery and, once again, increased salaries.
For perspective, the average NBA career lasts 4.5 years -- not only is this longer, but four years earning an NBA salary places an athlete in a radically different situation than three years of a WNBA salary.
If the number one overall WNBA and NBA draft picks from 2022-23 never sign another contract, Paolo Banchero (NBA) would earn $50 million over four years, while Rhyne Howard (WNBA) would earn just over $226,000 in three years (Spotrac; HerHoopStats).
The WNBA Players' Association has put significant effort toward supporting athletes, including a partnership with Parity, all to provide more resources that players can truly benefit from. Endorsement deals and influencer marketing sponsorships are other ways that women athletes hustle to cushion a salary that offers few year-round benefits.
Lebron's $1.5 million annual recovery check is certainly not expected for every player, no matter their gender – but, in a career where physical wellness is of the utmost importance, all athletes should be entitled to the opportunity to fully prioritize and invest in their bodies.
"Women athletes are here and we're not going anywhere," Alleyne concluded. "We work hard and we're worth investing in."
Fans can find Jillian on Instagram at @trinnyjillydoeee.
---
Want to learn more about the financial and marketing power of elite women athletes?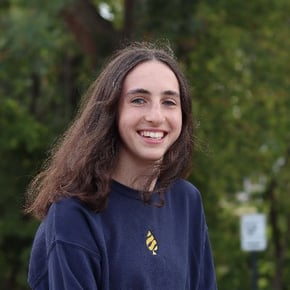 Charlotte Ebel
Charlotte Ebel is a freelance writer for Parity. She is currently an undergraduate student majoring in Public Relations and a member of the Rowing team at Syracuse University.