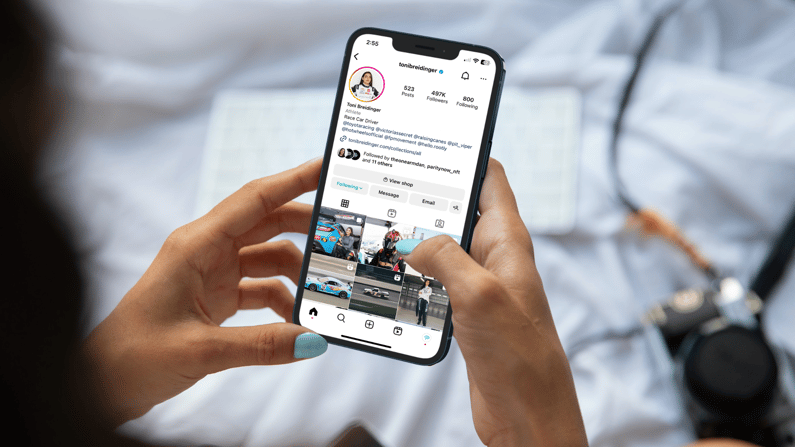 Whether you just received your first brand deal or you're a seasoned content creator, fulfilling partnership asks can, at times, feel overwhelming. We've put together a few do's and don'ts to keep in mind to ensure a smooth brand partnership from start to finish!
---
Do's:
Over-communicate




Establish clear communication methods

between yourself and your campaign manager. Don't be shy: Speak up if you have any concerns, ask for clarification, or just check in whether it's over email, text, or video chat!



Ask questions


So you signed the deal, read over the proposal and creative brief, researched the brand and the product or service you're promoting... and you've got questions.

Just ask!

Approaching brands with questions can indicate your interest in the campaign and provide you with the help you need to create a killer post.



Submit rough drafts/content concepts


Sharing your

content ideas and drafts

with brands can make the whole process far more collaborative and engaging — not to mention, saving you from several revisions. Take these opportunities to let your creative side shine through while staying open to incorporating any constructive criticism.



Meet deadlines


We understand how crazy your days can get. Take initiative by setting reminders, blocking out times in your calendar dedicated to content creation, and plan ahead to create, edit, and submit your work on time. If you're anticipating any issues or obstacles, be honest and inform your campaign manager ASAP if you need extra time.



Be honest about your alignment and availability


If you're feeling unsure about how well you align with a campaign or have more pressing commitments lined up in your schedule, communicate this to the brand.

Being transparent

will allow you to avoid overcommitting and under delivering.



Capitalize on your creative freedom


Your unique perspective as an athlete is a stellar jumping-off point to making exceptional content. Take this as a chance to express yourself creativity through different styles, tones, or genres of content. Save any content you find interesting to a folder for reference and use it as inspiration for your next posts!



Encourage engagement


Building a loyal, engaged following begins with you. Respond to comments, place text highlighting keywords on your video or in the caption, use hashtags, repost content to your story, and reach out to friends and family to share your posts to increase reach and engagement! Proving your effectiveness as an athlete-influencer makes you a top choice for future campaign opportunities.


Don'ts
Commit to campaigns that don't align with your personal brand
It can be tempting to agree to move forward with any brand partnership, but remember that this is ultimately for you. Your credibility and authenticity should be the main priority. Stay true to your values — it's okay to refuse promoting a brand, product, or service that doesn't align with your personal beliefs or interests.


Ghost your campaign manager
No one likes the feeling of being ghosted! Life can get overwhelming, but brands understand this and will appreciate your honesty over not hearing from you again. Inform brands about changes or delays, and be responsive to emails and messages. After a campaign has ended, follow up with your campaign manager. Thank them for the opportunity, ask for feedback, share your thoughts, and send over metrics/stats. You'll be

opening up doors for new collaboration opportunities and expanding your network!





Buy fake engagement


Purchasing likes, followers, or comments is easily detectable and can get quite pricey! Focus on building an organic following with high-quality content and engaging with your audience to attract a genuine fanbase who will be more likely to trust you and stay connected.


Submit subpar content
Follow the content guidelines and requirements outlined in the brief. Take note of formatting, tone, and requirements. Triple check your content and make edits before sending work to the brand to meet expectations and put your best foot forward!
---
At Parity, our mission is to provide more professional women athletes with every opportunity they can to get paid. Learn more about what we do here.
---
Follow Parity on

Instagram, LinkedIn, Twitter, Facebook, and TikTok

to stay up-to-date on news surrounding elite women athletes and sports marketing.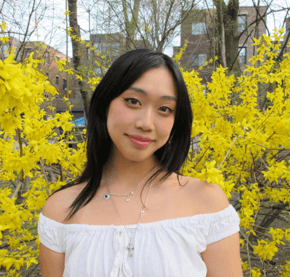 Emmy Ma
Emmy Ma works as a Content Intern at Parity. She has been involved with the company since 2021, not long after retiring from professional figure skating at age 20. During her athletic career, she represented both Taiwan and Team USA at international events. She graduated from Boston University in 2022 with a B.A. in Advertising and a minor in Psychology.