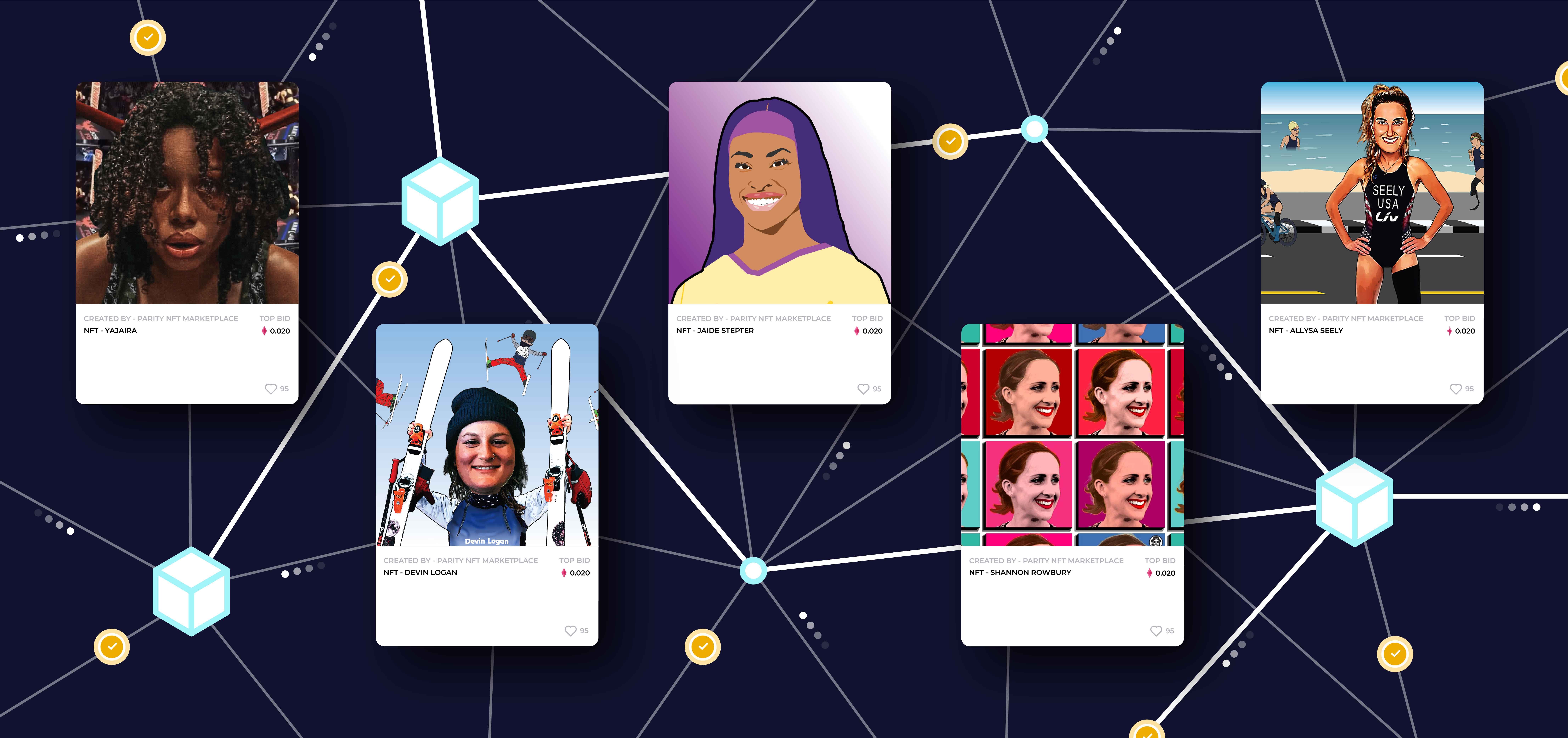 By now, you've likely become familiar with NFTs. If you haven't, NFTs are significantly (and maybe even a bit surprisingly) saturating the mainstream with big name celebrities, artists, iconic brands, and others getting involved in this lucrative new space.
In this article, we explore:
What are NFTs and where did they come from?
How NFTs present a creative opportunity for brand marketing
The growing value of sports NFTs (and why we created our own marketplace!)
What are NFTs and where did they come from?
An NFT (non-fungible token) is a completely unique, unexchangeable unit of data that is stored on a blockchain. As a result, NFTs are one-of-a-kind assets that can't be replicated. The combination of NFTs being scarce and trendy have sparked high interest in the space, but where did NFTs come from?
The first known NFT, called, "Quantum," was actually created in 2014, but it wasn't until 2017 when an online game called "CryptoKitties" ignited the popularity of them. Since then, the NFT market has experienced unbelievable growth and, today, is valued at more than $35 billion. It's expected to rocket to $80 billion by 2025.
So, predictably brands have started to explore and tap into the valuable potential of NFTs.
How NFTs present a creative opportunity for brand marketing
NFTs have truly opened a new door for creative consumer engagement, increased revenue opportunities, and overall brand marketing. Through NFTs, brands can diversify awareness, nurture engagement, and present one-of-a-kind experiences for existing and potentially new audiences. According to a Harvard Business Review article,
"The really interesting thing about NFTs is the tech they run on, which reveals their broader promise as a vehicle by which brands bypass the platform-centric marketing world of Web2 and reclaim ownership of their digital consumer relationships."
Over time, NFTs could evolve to be the way in which brands are able to more fully own the digital connection to their consumers.
The time is ripe for brands to experiment and look towards the future potential of how NFTs can positively impact the bottom line. Take a look at how the Olympics evolved their pins to capitalize on this moment: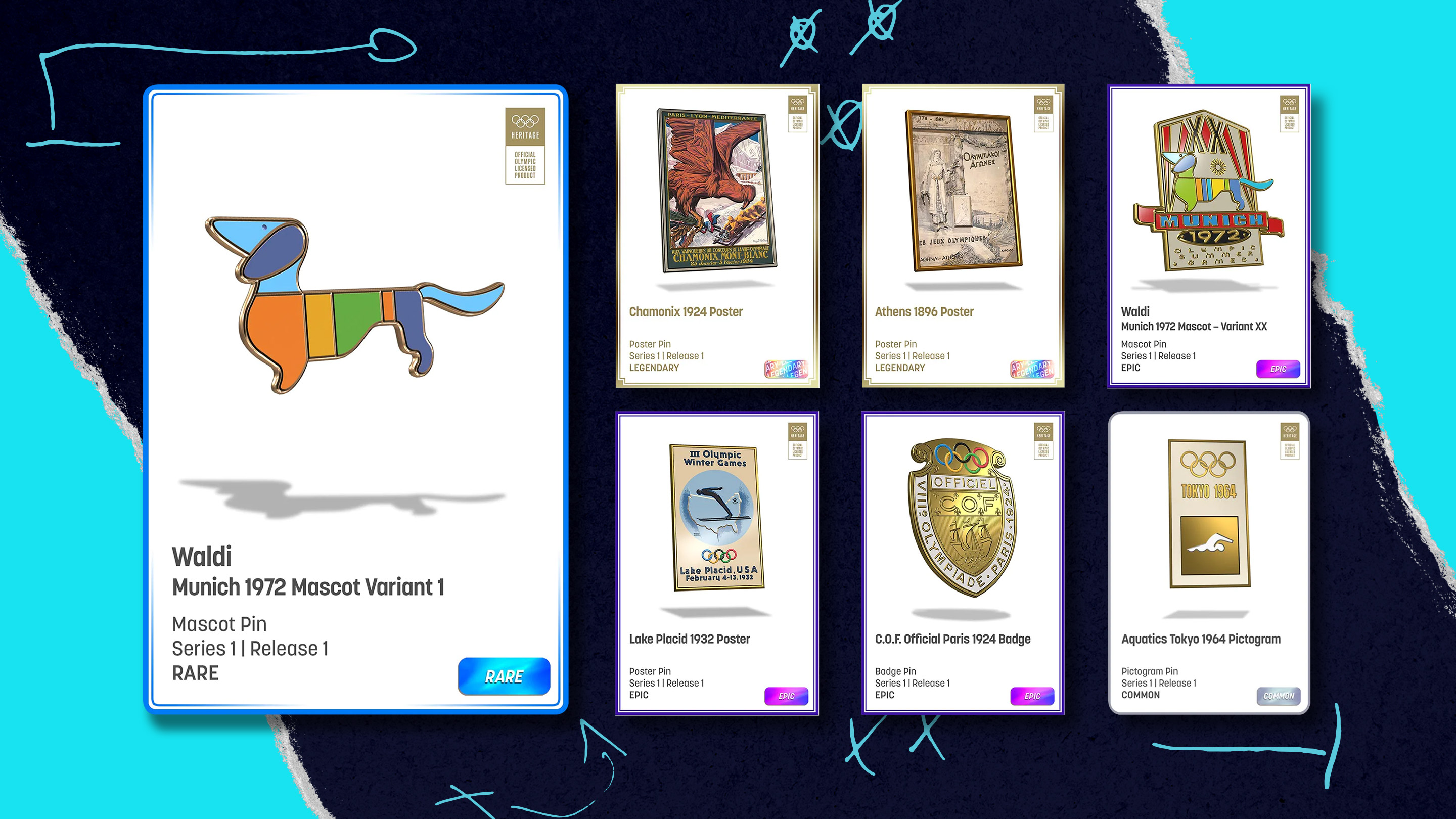 "Olympic pins started as a way to identify athletes, judges and officials, but over the past 125 years they have become an Olympic Games tradition, where everyone from athletes to event staff, journalists and spectators all take part to collect and trade pins in the Olympic Village and beyond," said Timo Lumme, Managing Director of IOC Television and Marketing Services. "This is a natural evolution of this tradition, in line with Olympic Agenda 2020+5 and the IOC's digital strategy to embrace new digital technologies to promote the Olympic values and grow direct relations with our fans."
"Fans can now connect with the excitement of the Games in a whole new way and own a piece of Olympic history."
The growing value of sports NFTs
This brings us to the connection to athletes and their fans ᠆ specifically women athletes. Much like NFTs, they are natural conduits to unique stories and experiences which helps further drive engagement in the form of their fans. In fact, a 2021 Space Between study found women's sports fans are 25% more likely to buy products from brands that their favorite athletes represent compared to men's sports fans. On top of that, the same study found women's sports fans are significantly more tech savvy, showing us they are more likely to dip into the sports NFT market.
Fans have come running into the NFT arena in growing numbers as they look to collect a new and reimagined type of collectible. According to a CBS News article, "Sales of sports NFTs are poised to grow even larger because individual pro and college athletes are launching their own collectibles, separate from what teams or leagues are doing."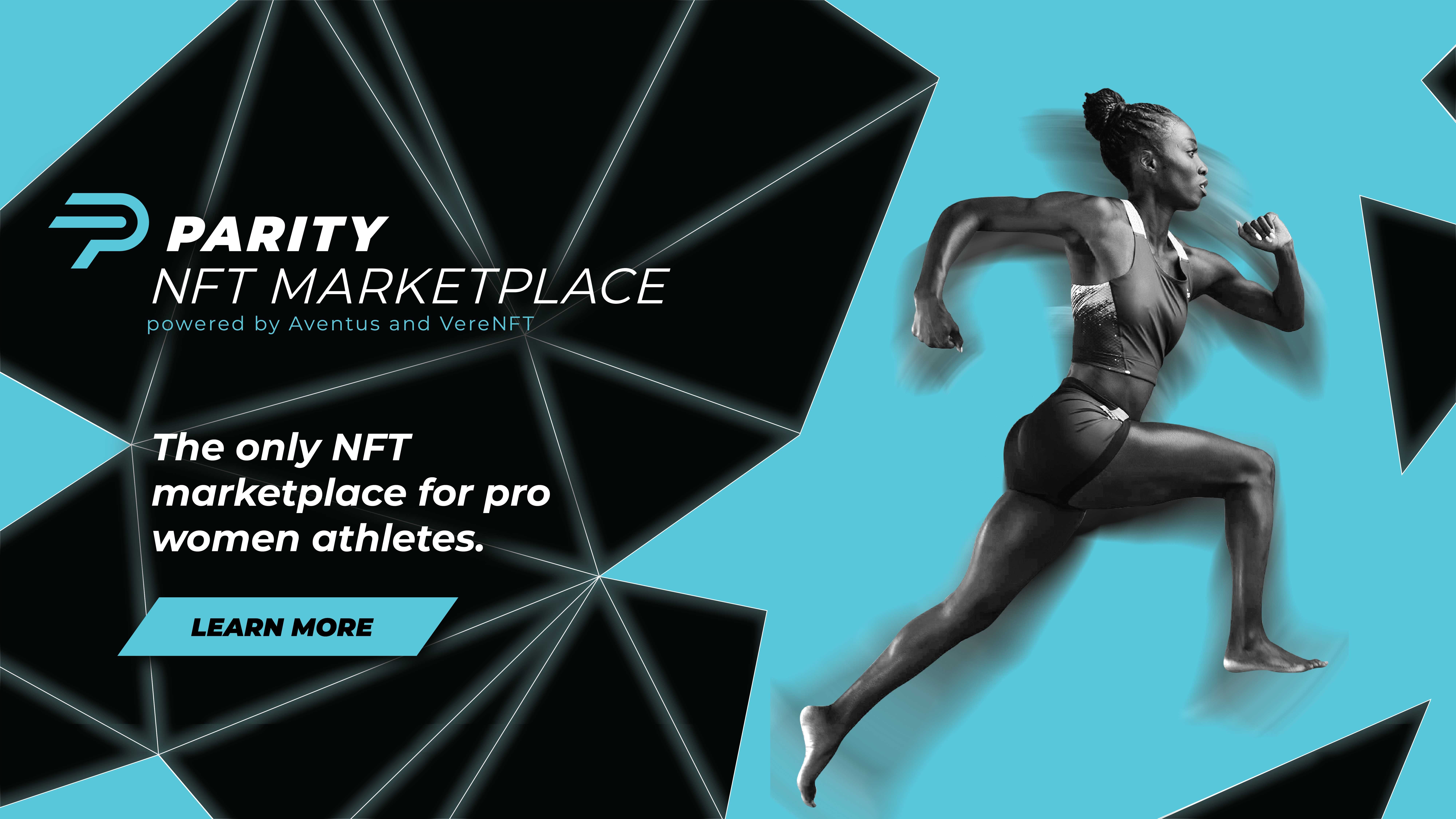 But, beyond the actual NFT, the value will really stem from developing and connecting NFTs to more robust, exclusive experiences. This brings us back to women athletes. We know, first-hand, the impact of women athletes so it made sense to make a space for pro women athlete NFTs. In partnership with Aventus and VereNFT, we built the Parity NFT Marketplace - the only NFT marketplace made for pro women athletes - and have launched dozens of NFTs so far with more exclusive collections to be built later in the year.
To wrap it up…
There is no denying that NFTs are creating distinct value and memorable experiences. There is an opportunity for brands to integrate NFTs into their marketing mix, using the moment to test and be ready for the future potential of this industry. With the competition for audience attention increasing daily, remaining open to leveraging new technologies such as NFTs is key and can pay off.
Interested in learning more about how we are using NFTs?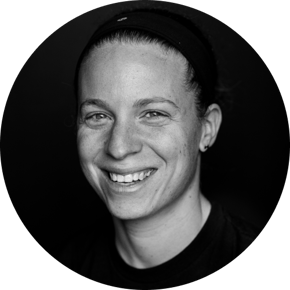 Alana Casner
Alana Casner works at Parity as Vice President of Content & Strategy. Her background includes 15 years of content creation and digital partnership experience. Prior to joining Parity in 2021, she served as Director of Creative Strategy at The Players' Tribune, a role in which she focused on cornerstone activism initiatives like women in sport, LGBTQIA+, mental health and more. As a multi-sport collegiate athlete while at Pomona College, she competed as starting point guard and also in Track and Field.