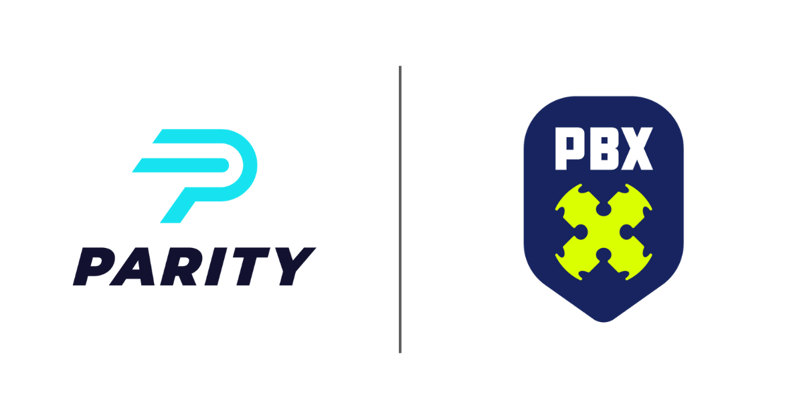 ---
(New York), August 30, 2023 – Parity, the platform dedicated to closing the gender income and opportunity gap in professional sports, and PBX Pickleball, a new organization that unites the pickleball community with retired professional athletes, today announced that Parity has been named as an official partner to drive women athlete participation in PBX events. As a strategic partner, Parity will work alongside PBX Pickleball to identify, recruit, and onboard retired professional women athletes across a variety of different sports.
Parity confirmed many notable athletes to become PBX Pros, including Michelle Bartsch-Hackley (1x Olympic Gold Medalist — volleyball), Brooke Bennett (2x Olympian and 3x Olympic Gold Medalist — swimming), Ify Ibekwe (former WNBA athlete and Nigerian Women's National Team member — basketball), Danielle Scott (5x Olympian — volleyball), Mistie Bass-Boyd (1x WNBA Champion — basketball) and Kara Winger (4x Olympian, former world #1, and current American Record Holder — javelin). They have signed on to participate in the PBX Tour, PBX Pro-Ams, PBX Dream Weekends, and PBX Corporate Events starting later this year.
As part of the partnership, Parity will work in tandem with PBX to recruit athletes for dozens of PBX events throughout the remainder of 2023 and all of 2024. Parity is the latest organization to join PBX Pickleball's growing list of partners that also includes both the Major League Baseball Players Alumni Association (MLBPAA) and NHL Alumni Association. PBX Pickleball will see retired athletes – spanning across multiple Olympic and professional sports – compete in both Pro-Am and Tour events. Pro-Am will pair individual former athletes alongside non-professionals in mixed teams, whereas the Tour model will be composed of events consisting entirely of retired professional athletes competing with and against one another.
"At Parity, we firmly believe that the future of all sports lies in empowering and embracing the untapped potential of women," says Parity CEO

Leela Srinivasan

. "Through this partnership, we will help PBX Pickleball continue its explosive trajectory and elevate the organization's events to new heights by unlocking a wealth of talent and showcasing the game's inherent fun and accessibility. Striving for equality and fostering an environment where all athletes can benefit isn't just a goal; it's a responsibility—one that we proudly champion. Because of this, Parity is quickly becoming the go-to platform for companies looking to engage with professional women athletes and women's sports. We are delighted to embrace this exciting movement and support PBX Pickleball by securing notable retired women athletes to compete in the fastest growing sport in the country."
"PBX Pickleball brings that camaraderie and competitive spirit to the pickleball court and offers the opportunity for fans to play against and with retired professional athletes and even Olympians," says Jason Clement, chief executive officer of The Sports Facilities Companies, the parent company of PBX Pickleball. "Parity's robust network of pro athletes along with their comprehensive understanding of the women's sports landscape made them the natural partner to ensure that PBX Pickleball continues to grow with diversity and equity top of mind."
The first PBX event is slated to begin this fall and already has dozens of athletes signed up, including notable names like former MLB All-Stars Tino Martinez, Matt Holliday, and Josh Beckett, as well as 4x NHL Stanley Cup champion Kris Draper, and retired NFL Pro Bowler Golden Tate.
---
About Parity
Minority-founded in 2020, Parity's mission is to close the gender income and opportunity gap in professional sports. By developing high-impact collaborations between brands, professional women athletes and their fans, Parity has proudly put more than $2 million in the pockets of women athletes, attracting dozens of brands to the movement in the process. The platform offers connections to more than 850 women athletes from 70+ sports, including well over 200 Olympians and Paralympians. For more information on how to tap into the rapidly rising influence and popularity of women athletes, visit https://paritynow.co or follow us on Instagram, LinkedIn, Facebook, X (formerly Twitter) and Threads.
About PBX Pickleball
PBX Pickleball creates memorable experiences by uniting well-known retired professional athletes with amateur pickleball players and fans. Established in 2023, PBX Pickleball consists of four experiences: the PBX Tour, PBX Pro-Ams, PBX Dream Weekends, and PBX Corporate Experiences. The company is part of The Sports Facilities Companies (SFC), the nation's leading resource for the management and development of sports, recreation, wellness, and events facilities. To learn more about PBX Pickleball, go to https://pbxpickleball.com or follow @pbxpickleball on Instagram, Facebook, Twitter, and LinkedIn.
---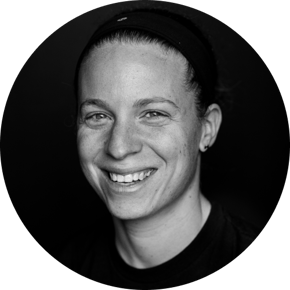 Alana Casner
Alana Casner works at Parity as Vice President of Content & Strategy. Her background includes 15 years of content creation and digital partnership experience. Prior to joining Parity in 2021, she served as Director of Creative Strategy at The Players' Tribune, a role in which she focused on cornerstone activism initiatives like women in sport, LGBTQIA+, mental health and more. As a multi-sport collegiate athlete while at Pomona College, she competed as starting point guard and also in Track and Field.