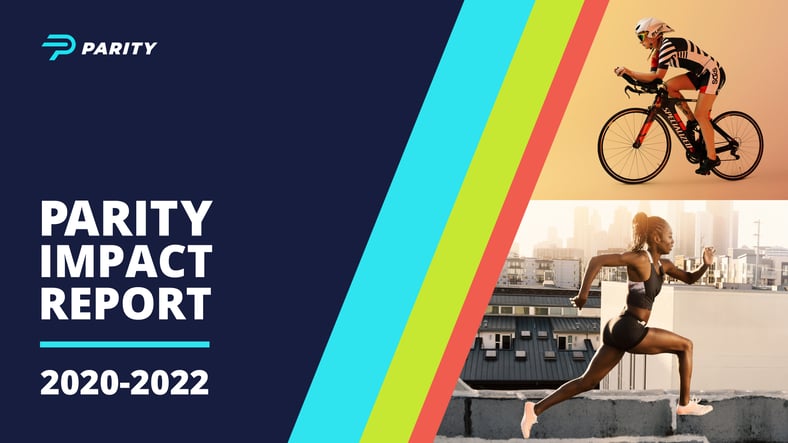 ---
In 2020, Parity was created with one singular goal: to pay women athletes. The potential for sponsorships in women's sports was glaringly present and the waters were relatively untested. Three whirlwind years later, our founders' — Minji Ro and Bill Shelton — vision has become reality.
"We want to pay billions of dollars to pro women athletes, build the ultimate team and be one of the best places to work. Who else is doing that?" — Minji Ro, Parity Co-Founder

"There are many people who are financially successful. There are also many people who do good in the world. I'm trying to do both at the same time." — Bill Shelton, Parity Co-Founder
Parity partners with like-minded, industry-leading brands to amplify their product and service offerings across our athletes' audiences, all while putting money in those women athletes' pockets. In addition to paid campaigns, speaking engagements, and career coaching, we also help our athletes sell digital collectibles and sports memorabilia. When it comes to creating opportunities for our athletes, we believe that no stone should go unturned.
We've partnered with dynamic brands, both big and small, on impactful marketing campaigns that showcase the value of elite women athletes and paid those athletes over $2 million dollars in since our inception.
"We seek to bring more awareness to women's sports. [Group1001 and Parity] are committed to investing in and growing women's sports as a means to attack the pay disparity issue." — Dan Towriss, Chief Executive Officer & President at Group 1001
Our athletes are flourishing, but we're not done yet. Now, with Leela Srinivasan at the helm, we invite you to join us in the pursuit of Parity in sports.

View our entire Impact Report here.
---
About Parity
Parity was created in 2020 to unapologetically work toward closing the gender pay gap in sports, benefitting both elite women athletes and their fans. Founded by former leaders on Wall Street, the company drives revenue to pro women athletes by using proprietary data analytics to curate sponsorship opportunities, digital collectible sales, and more. With a current roster of more than 800 athletes from 70 sports and 30+ corporate partners, Parity is revolutionizing the financial model for women athletes. To learn more, visit www.paritynow.co
About Group 1001
Group 1001 Insurance Holdings, LLC ("Group 1001") is a technology-driven financial services company with a mission to empower customers, employees, and communities by making innovative products accessible to everyone. Group 1001 strives to demystify how insurance and annuity products are purchased today by leveraging technology to provide intuitive financial solutions for all Americans. As part of its mission, Group 1001 invests in strategic partnerships to connect with and transform communities through education and sports. As of December 31, 2022, Group 1001 had combined assets under management of $58 billion and comprises the following brands: Delaware Life, Gainbridge, Clear Spring Health, Clear Spring Insurance, and Clear Spring Life.
---
Follow Parity on

Instagram, LinkedIn, Twitter, Facebook, and TikTok

to stay up-to-date on news surrounding elite women athletes and sports marketing.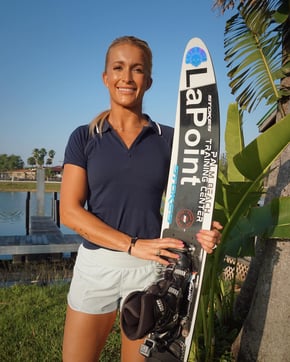 Elizabeth Montavon
Elizabeth Montavon works at Parity as Director of Athlete Marketing and Social Media. Elizabeth has a lengthy resume in marketing and joined Parity for the opportunity to help close the pay gap in sports – and to give women athletes more autonomy and power over their careers in the process. She is a professional waterskier and 9-time national champion, U.S. Open champion and Pan-American games champion.