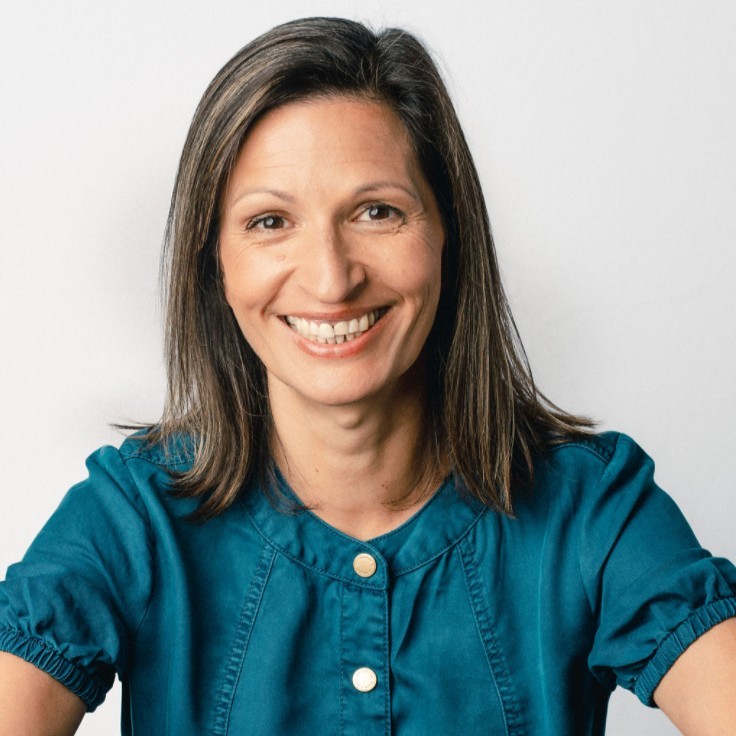 Seasoned executive and three-time CMO of high-growth companies joins to lead Parity through its next phase.
---
(New York), May 9, 2023 – Parity, and its parent company Group 1001, today announced the hiring of Leela Srinivasan as its chief executive officer. Srinivasan, an experienced executive whose 25-year career has spanned roles in marketing, sales and management consulting at a series of high-profile public and private companies, is poised to lead Parity through its next phase in the fight against gender pay disparity in sports. Srinivasan inherits the CEO role from co-founders Minji Ro and Bill Shelton, who are stepping into leadership positions with Group 1001.
Parity was minority-founded in 2020 for both pro women athletes and their fans to bridge the income and opportunity gap in professional sports via an influencer marketing program and NFT marketplace. In recent years, women have received 0.4% of the global $66 billion sports sponsorship revenue share – or less than half of one cent for every $100 a male athlete is paid. Data indicates women's sports fans are a huge and untapped consumer audience – and a rise in popularity in coverage indicates women's sports could generate nearly $90 billion by 2027.
Since its founding, Parity proudly has paid out over $2 million to pro women athletes – and the company has its eyes on growing that number exponentially in the coming years.
"We are thrilled to welcome Leela to the Parity team," said Daniel Towriss, president and CEO of Group 1001. "Her track record of success across several industries, combined with her deep personal commitment to diversity, equity and inclusion, will help guide Parity as it strives to make a tangible impact in the lives of professional women athletes everywhere."
Prior to joining Parity, Srinivasan served as chief marketing officer at three high-growth companies: Checkout.com, a global digital payments platform; Momentive, the parent company of SurveyMonkey,; and recruiting software company Lever. She also held marketing leadership roles at LinkedIn and OpenTable and worked for management consulting firm Bain and Company in London and San Francisco, following a successful career in sales leadership at Business Wire. Srinivasan is a current board member at Upwork, a limited partner at Stage 2 Capital and the Neythri Futures Fund, and has advised multiple startups. She holds an MBA from the Tuck School of Business at Dartmouth, where she serves on the board of advisors. She lives in Raleigh, North Carolina with her husband and three daughters.
"I am honored and excited to join Parity in its quest to unlock economic opportunity for women athletes, while helping corporate brands connect with their target consumers in high-impact ways," said Srinivasan. "I'm inspired by Parity's mission on multiple levels: as a sports enthusiast witnessing the rapid rise of women's sports; as a go-to-market executive energized by powerful branding opportunities available to Parity's clients; and as a business leader and mother of three girls with a longstanding commitment to diversity, equity and inclusion. I'm grateful to Dan, Minji and Bill for trusting me to lead Parity on the next chapter of this important journey, and I look forward to helping raise Parity's profile and impact in the coming years."
Parity's community of 800+ athletes includes Olympians and Paralympians, as well as athletes that are as diverse in race, body type and sexual orientation as their millions of fans. The data and insights the Parity team have collected in their first three years have also allowed them to help partner brands including Microsoft, Morgan Stanley, Strava, and FanUp meet their marketing and DEI goals. Parity's mission comes as the future of women's sports is brighter than ever.
"Together with our athletes and corporate partners, we can help grow the revenue generated by women's sports and ensure that everyone – especially the athletes – see the benefits," said Towriss. "Under Leela's leadership, Parity will be well-positioned to harness the voices of over 800 elite athletes and numerous partnerships in the pursuit of that mission."
---
About Parity
Parity was created in 2020 to unapologetically work toward closing the gender pay gap in sports, benefitting both elite women athletes and their fans. Founded by former leaders on Wall Street, the company drives revenue to pro women athletes by using proprietary data analytics to curate sponsorship opportunities, digital collectible sales, and more. With a current roster of more than 800 athletes from 70 sports and 30+ corporate partners, Parity is revolutionizing the financial model for women athletes. To learn more, visit www.paritynow.co
About Group 1001
Group 1001 Insurance Holdings, LLC ("Group 1001") is a technology-driven financial services company with a mission to empower customers, employees, and communities by making innovative products accessible to everyone. Group 1001 strives to demystify how insurance and annuity products are purchased today by leveraging technology to provide intuitive financial solutions for all Americans. As part of its mission, Group 1001 invests in strategic partnerships to connect with and transform communities through education and sports. As of December 31, 2022, Group 1001 had combined assets under management of $58 billion and comprises the following brands: Delaware Life, Gainbridge, Clear Spring Health, Clear Spring Insurance, and Clear Spring Life.
---
Follow Parity on

Instagram, LinkedIn, Twitter, Facebook, and TikTok

to stay up-to-date on news surrounding elite women athletes and sports marketing.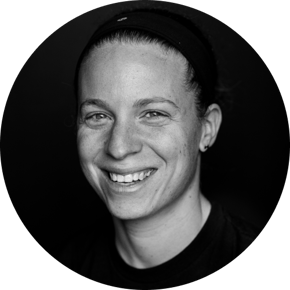 Alana Casner
Alana Casner works at Parity as Vice President of Content & Strategy. Her background includes 15 years of content creation and digital partnership experience. Prior to joining Parity in 2021, she served as Director of Creative Strategy at The Players' Tribune, a role in which she focused on cornerstone activism initiatives like women in sport, LGBTQIA+, mental health and more. As a multi-sport collegiate athlete while at Pomona College, she competed as starting point guard and also in Track and Field.