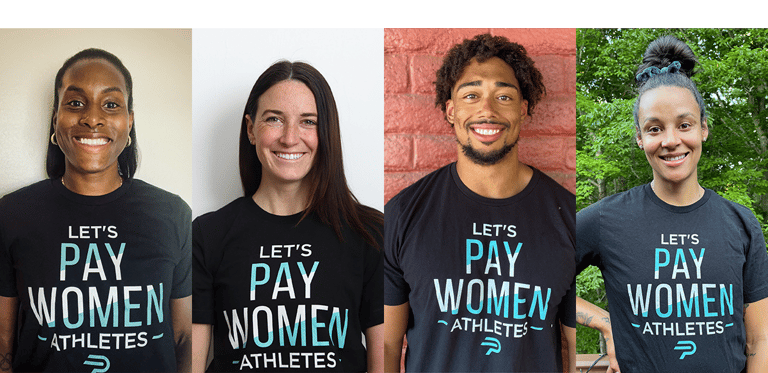 L-R: Naya Tapper, Dani Aravich, Sam Mattis, Chantae McMillan
Say hello to Parity's newest team members!
It's no secret that our mission is to get elite women athletes paid what they deserve. Our latest venture makes the most of athletes' innate passion to move sport forward as well as their exemplary aptitude to drive results.
The Parity Athlete Ambassador Program invites a select group to share their stories with brands and inspire new partnership connections, fueling opportunities for us all. The business program includes sales training and other professional development opportunities that fit around their training schedules.
Learn more about our stellar athlete ambassadors below.
---
DOWNLOAD FULL GUIDE: The untapped marketing potential of women influencers in sports
---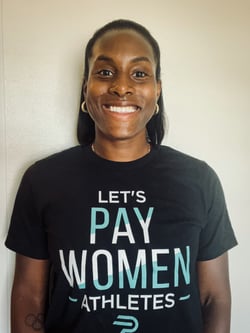 "Through my rugby career, I've become interested in the business side of sports. Thanks to Parity and the Athlete Ambassador Program, I now have the opportunity to do just that. I can't wait to give back to the community that has given so much to me."
Naya Tapper (Rugby) is tackling her business ambitions head-on with Parity. She pivoted her dreams of becoming a physical therapist after discovering a love (and an undeniable talent) for rugby while at the University of North Carolina at Chapel Hill. As Naya's athletic career has grown, so has her entrepreneurial spirit. The 2020 Olympian and 2017 UNC graduate currently hosts Leo's Den podcast with teammate Ilona Maher and owns a clothing line, Naya On Fiya.
---
READ MORE: Naya on creating a more diverse rugby community
---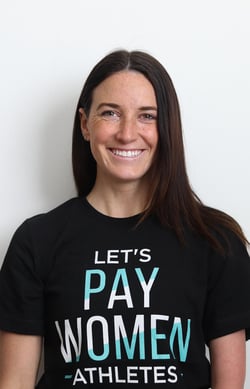 "I'm thrilled to be joining the Parity team after having been a member myself for over a year. I know firsthand the struggles that come with being an elite athlete. As a two-time U.S. Paralympian, I am so excited to be on this journey with Parity."
Dani Aravich (Para Track & Field; Nordic Skiing) majored in Marketing and Entrepreneurship at Butler University and has worked in sports marketing both full and part-time since graduating in 2018. Prior to pursuing professional sports, Dani worked at the Utah Jazz for two years on their social media team.
---
READ MORE: Dani shares her mental approach to competing in two Olympic Games in six months
---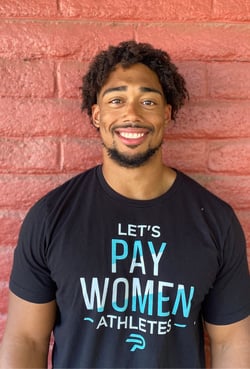 "I'm excited to be part of Parity because I want to be part of the movement that finally elevates women's sports and women athletes to the level they deserve.

It's far past time that women athletes get paid

and we close the pay gap in the sports sponsorship market."
Sam Mattis (Track & Field) is Parity's first male athlete to join the team. The 2020 Olympian and current U.S. leader in men's discus this season is an outspoken advocate for social justice. He holds prior work experience in marketing and coaching and is a 2016 graduate of the Wharton School at University of Pennsylvania.
---
LEARN MORE: How women influencers in sports ignite brand engagement
---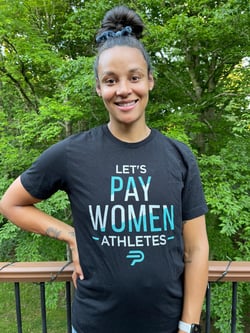 "As a woman athlete towards the end of my competitive career, I now have the chance to help change the sports gender pay gap and help women get paid to do what they love!"
Chantae McMillan (Track & Field) is an excellent example of an athlete's ability to translate on-the-field success to the business world. The Olympic heptathlete is a licensed real estate agent, a social media influencer, and a fierce training athlete. The self-described Army wife and University of Nebraska graduate is also mom to a three-year-old and currently pregnant with her second child.
---
At Parity we work with brands big and small to engage their target audiences, utilizing our 750+ athlete roster to develop impactful influencer campaigns. Schedule a chat with our sales team today!
---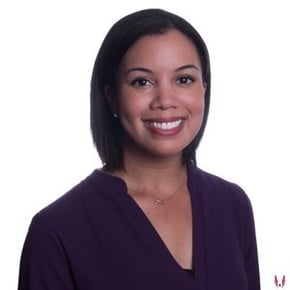 Ashley Mitchell
Ashley Mitchell works at Parity as Director of Marketing and Communications. Her background includes a decade of experience working in sports communications and public relations.