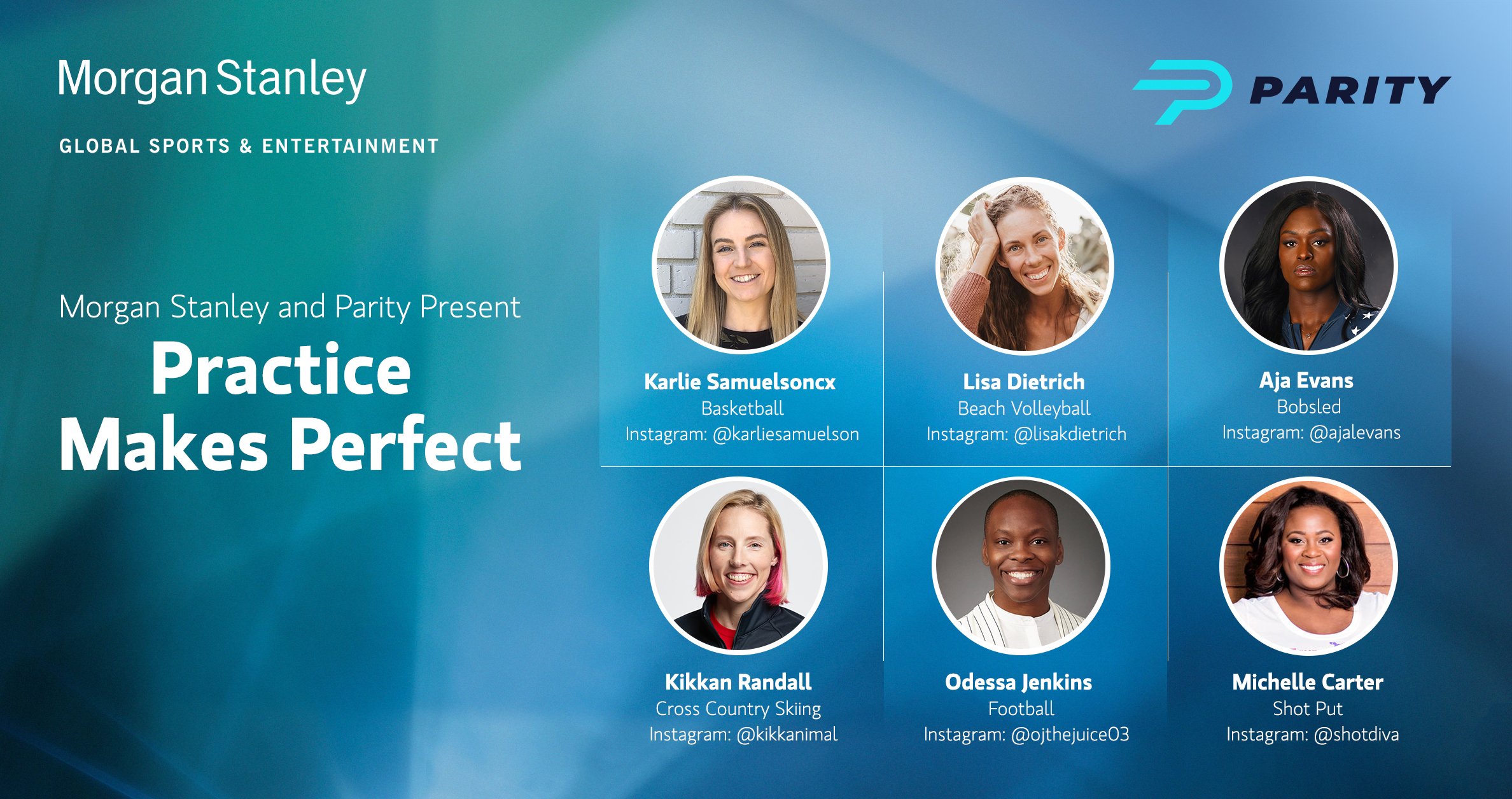 The digital campaign focuses on highlighting and empowering women athletes
NEW YORK (December 2, 2021) – Parity, an online sponsorship platform, announced today it has teamed up with Morgan Stanley (NYSE: MS) to collaborate on a joint mission to empower women athletes through financial education.
The digital campaign "Practice Makes Perfect" highlights personal money management stories and key learnings of select women athletes, amplified across social media to empower other women on their own financial journeys.
The list of Parity athletes participating in the campaign includes Lisa Dietrich (Beach Volleyball), Odessa Jenkins (Football), Karlie Samuelson (Basketball), Michelle Carter (Track & Field) and others.
"There are far too many stories of an athlete's success on the field of play not translating to long-term financial health," said Alana Casner, Parity Vice President of Athlete Content and Strategy. "For women athletes in particular, every dollar counts. We are proud to work with Morgan Stanley Global Sports & Entertainment to provide them with sponsorship opportunities and financial literacy tools."
Morgan Stanley Wealth Management Division's Global Sports & Entertainment business serves the unique financial needs of athletes with a strong focus on financial education.
"Through our tailored financial education programs, our Global Sports & Entertainment directors provide advice and guidance to athletes that help them define and refine their personal financial narrative," said Sandra Richards, Managing Director, Head of Global Sports & Entertainment and Segments Sales and Engagement at Morgan Stanley. "Working together with Parity enables us to specifically support women athletes and to educate their fan bases more broadly."
According to the National Financial Educators Council, lack of financial understanding cost each American about $1,600 on average in 2020, and $415 billion nationally. (National Financial Educators Council)
"The money management lessons we learn working as athletes are applicable to everyone," said 2018 Olympic Gold Medalist Kikkan Randall (Cross-Country Skiing). "I'm excited to work with Morgan Stanley to ensure that my followers and the next generation of athletes can learn from my experiences to become even more successful."
Content became available on participating athletes' social media platforms starting November 23, 2021. Follow @paritynow on Instagram for updates.
About Parity
Parity is a groundbreaking online sponsorship platform created to close the gender pay gap in sports. Founded by former leaders on Wall Street, Parity drives revenue to women athletes by using proprietary data analytics to thoughtfully match athletes with impactful brands and causes. With a current roster of more than 650 athletes from 40 sports and 20+ corporate partners, Parity is revolutionizing the financial model for women athletes. To learn more, visit www.paritynow.co.
About Morgan Stanley Wealth Management
Morgan Stanley Wealth Management, a global leader, provides access to a wide range of products and services to individuals, businesses and institutions, including brokerage and -investment advisory services, financial and wealth planning, cash management and lending products and services, annuities and insurance, retirement and trust services.
About Morgan Stanley
Morgan Stanley (NYSE: MS) is a leading global financial services firm providing investment banking, securities, wealth management and investment management services. With offices in more than 41 countries, the Firm's employees serve clients worldwide including corporations, governments, institutions and individuals. For more information about Morgan Stanley, please visit www.morganstanley.com.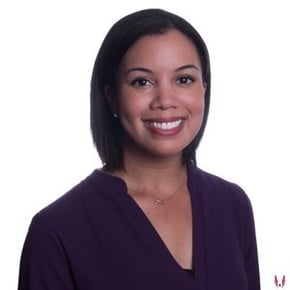 Ashley Mitchell
Ashley Mitchell works at Parity as Director of Marketing and Communications. Her background includes a decade of experience working in sports communications and public relations.