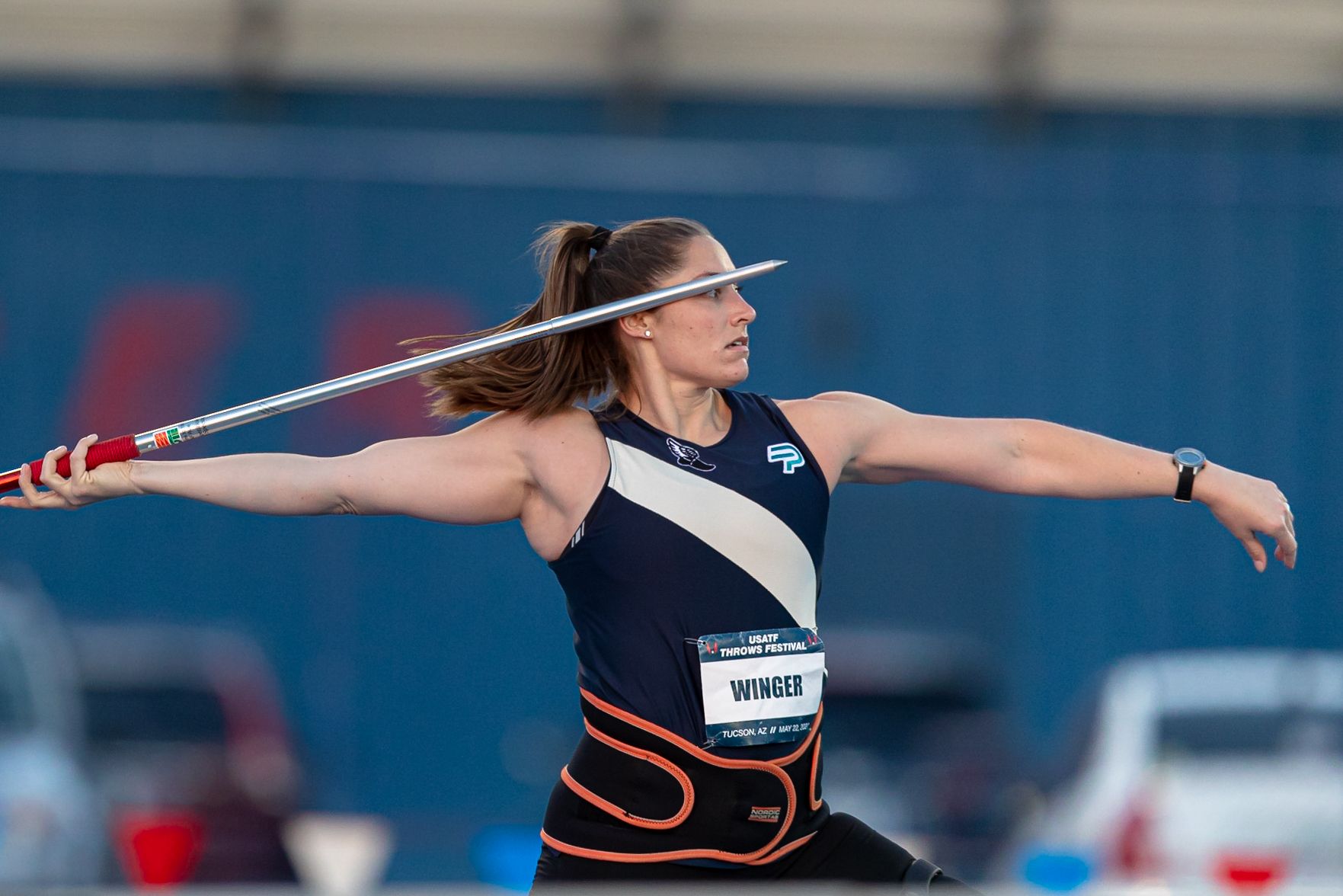 Photographer: Crash Kamon @dupont_photo_ - Staff photographer, @vaultetmagazine
Kara Winger, Javelin athlete and Parity's first ever sponsored athlete, is more confident than ever going into her fourth Olympic Trials. She is the Director of Athlete Services at Parity, where she works to bridge the sponsorship pay gap for professional women athletes.
Claiming eight U.S. National titles required Winger to recover from multiple setbacks, including a left shoulder surgery, serious back injuries, and multiple ACL tears. Nevertheless, her perseverance and love for the sport has her throws consistently landing further.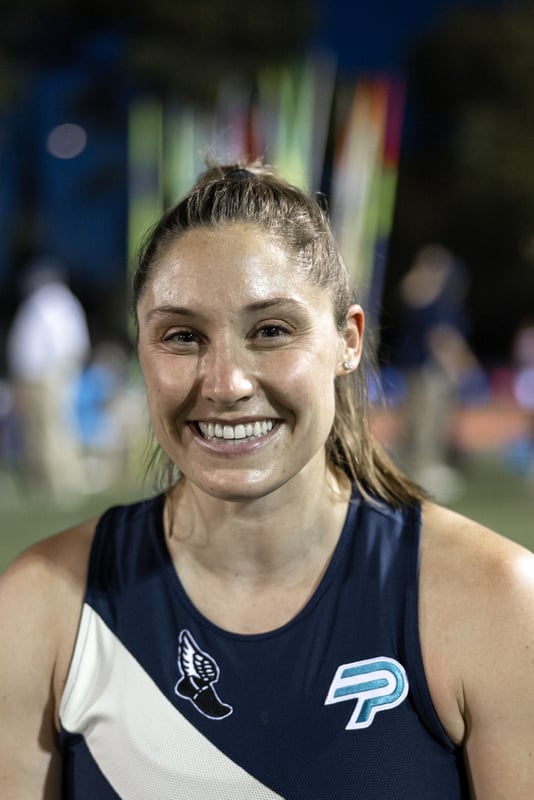 Photographer: Crash Kamon @dupont_photo_ - Staff photographer, @vaultetmagazine
After a record-high fifth place finish at the 2019 World Championships, riding the momentum into the expected 2020 Summer Olympics was Winger's plan. However, a second knee injury and the onset of the COVID-19 pandemic put her training on pause.
The three-time Olympian believed in her strength through the difficulties of the 2020 season and took advantage of opportunities to build her skills off of the field. While rehabilitating her knee, Winger leaned into her connections with Parity on the Athlete Advisory Board and naturally took on her current role.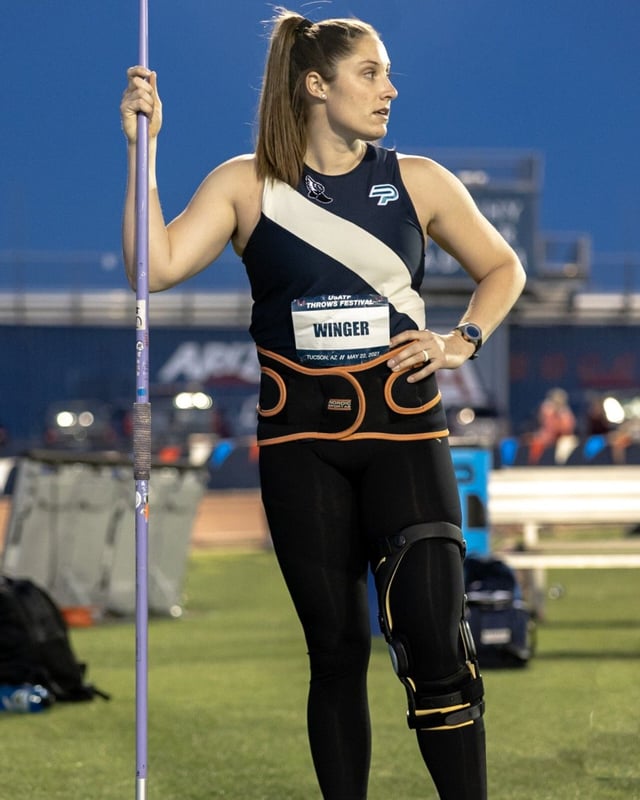 Photographer: Crash Kamon @dupont_photo_ - Staff photographer, @vaultetmagazine
Winger has collaborated with over 600 professional women athletes to optimize their partnerships with Parity. Having trained for over 12 years alongside all kinds of athletes at the Olympic and Paralympic Training Center in Colorado Springs, she feels that her career is an inspiring expansion of that experience.
My role has introduced me to fellow women athletes who are crushing it in so many endeavors," Kara says. "I get to talk to so many amazing women one-on-one. It's super motivating.
Parity and its community are proud to work alongside Winger with the shared goal of empowering women through knowledge, technology, and equal pay.
To me, Parity means being seen," Kara says. "Sports have shaped my life and shown me the power of women. I am incredibly grateful for my global female friendship network. The opportunity to give back to that is a dream.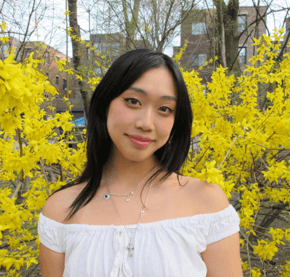 Emmy Ma
Emmy Ma works as a Content Intern at Parity. She has been involved with the company since 2021, not long after retiring from professional figure skating at age 20. During her athletic career, she represented both Taiwan and Team USA at international events. She graduated from Boston University in 2022 with a B.A. in Advertising and a minor in Psychology.