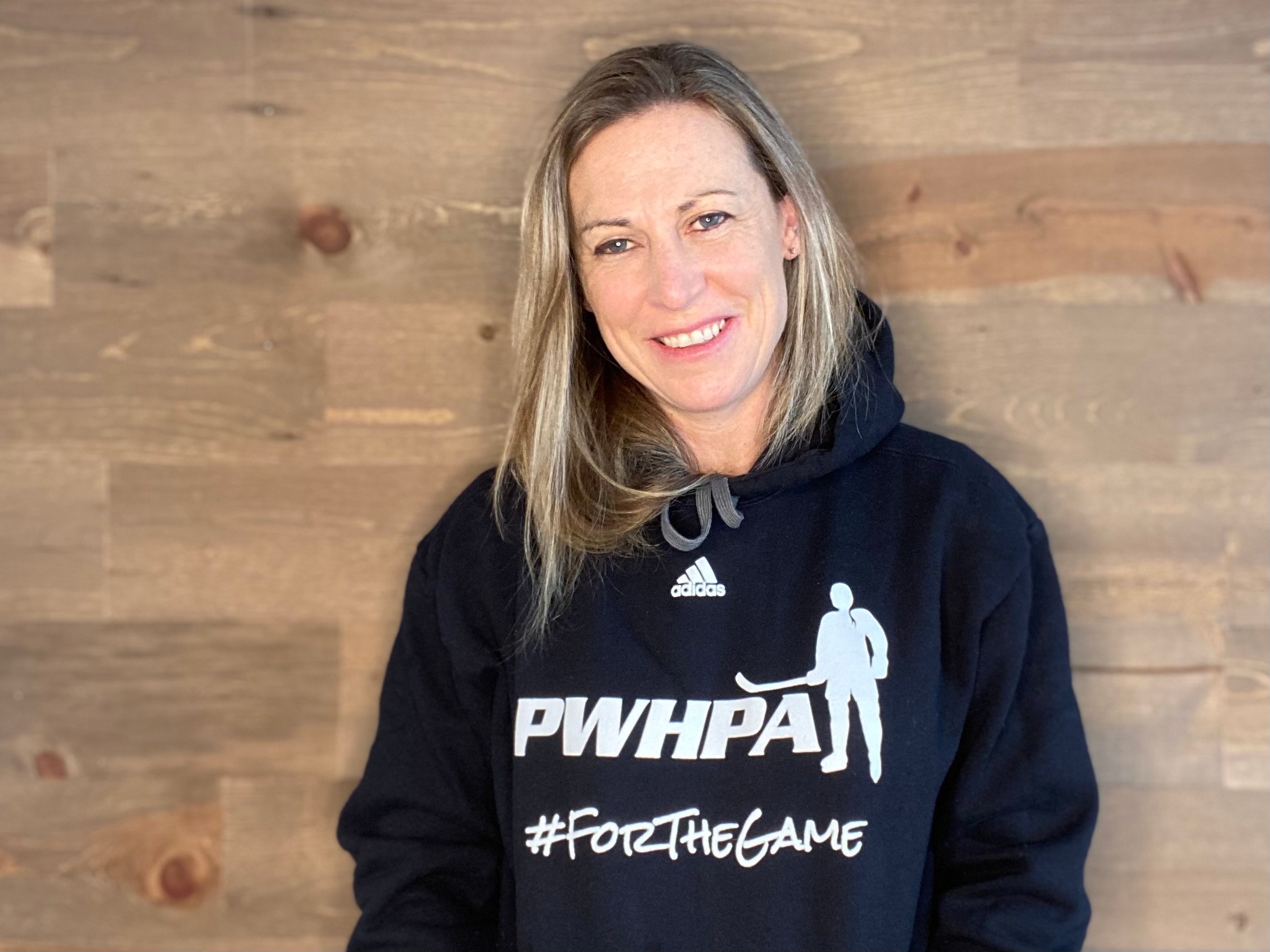 Every four years there is a catalyst to visibility in women's winter sports and specifically women's hockey—the Olympic Games. Jayna Hefford, Hockey Hall of Famer and four-time Olympic gold medalist, is greatly aware of the public's power over her sport's success.
Throughout her 17 years as a competitive athlete, Hefford had an up-close view of the sport's growth in North America and was integral to the Canadian women's team becoming a source of national pride. Now as Operations Consultant for the Professional Women's Hockey Players Association (PWHPA), she is dedicated to ensuring the sport's health beyond the four-year Olympic cycle.
Part of her efforts includes embracing opportunities to reach fans in new and unique ways. Now through Monday, December 5, she is auctioning off her first-ever NFT as part of the Parity Legends Collection on the Parity NFT Marketplace, the only marketplace created for women athletes.
Fans can access unlockable content including a signed hockey puck, personalized video shout-outs, and more, without using cryptocurrency.
We spoke with Jayna about the importance of media visibility and the unique hustle required of women athletes to grow the sport.
---
Hefford, 45, was born in Trenton, Ontario, Canada. She began playing hockey around the age of six and quickly moved up the ranks. For nearly two decades, she played at the highest levels for Team Canada, the University of Toronto, COWHL, NWHL, and the CWHL.
Since retiring from competition in 2015, she has been celebrated as one of the best in the game.
Jayna first saw a positive shift in viewership and participation from women's hockey fans during the 2002 Olympic Games. Canada, competing against Team USA, had just won its first gold medal. It was a pivotal moment and the country was overjoyed as both the men's and women's teams brought home gold. Looking back, Hefford believes this drove a huge spike in young girls enrolling in the sport. She also began to be recognized by fans back home.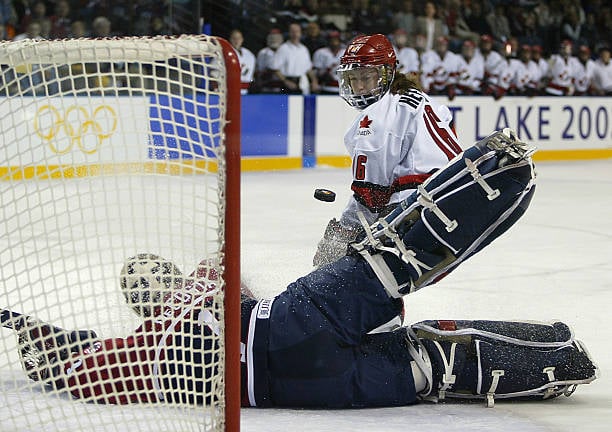 Jayna scores against Team USA at the 2002 Salt Lake City Winter Olympic Games. Credit: AFP/Getty Images
"[W]hen [hockey is] so mainstream and the storytelling and visibility are there—because we know the Olympics does that so well—that's when you get people's attention."
Today, Jayna and the PWHPA strive toward greater visibility between Olympic years. The organization was formed in 2019 as a players association rather than a league, where they run "barnstorming style tours across various communities in North America," highlighting different aspects of women's hockey through games, youth clinics, and leadership discussions.
Currently, the PWHPA is wrapping up its Secret Dream Gap Tour 2022-2023, where 95 top hockey players compete across four teams. The tour has so far made stops in Montreal, Truro, and Pittsburgh, with Ottawa remaining. Fans across the globe are able to watch every game via CBCsports.ca, the CBC Sports app, CBC Gem, and the CBC Sports YouTube channel.
Hefford's role involves the organization's day-to-day operations. Her nearly 20 years of experience as a pro athlete gives her a natural understanding of the vision to make professional hockey better for the players.
Credit: Jayna Hefford
A crucial goal is to create a level of professionalism in women's hockey by building a foundation and economically sustainable model.
Women's hockey isn't "anywhere near a place where the pay gap has been bridged," Hefford said. "It's a goal… these last three years have really been about putting the work in to get to that place… with very limited resources to attract mainstream partners to get incredible amounts of visibility." The investment that the PWHPA puts into the infrastructure and resources will eventually generate increased salaries for the athletes.
Closing the gender pay gap in women's sports starts with getting the players the visibility they deserve. "The power is with the players… their individual brands are much bigger than our brand as the PWHPA".
Women hockey players have a certain resiliency as they continue to run uphill in a male-dominated sport. From the players' perspective, they must continue to "build their individual brands, grow the sport, be visible, and be role models for young girls and young boys."
The players have grown accustomed to selling their sport. Although not unique to women's hockey, these athletes are incredible at representing themselves. They create their own content, they are passionate about what they do, and most importantly, "they are appreciative and loyal to those people that have supported them."
By nurturing their own brand, the players are, in turn, gaining the respect and support of mainstream partners and investors, which is crucial to the success of the PWHPA. The ability to engage directly with their fans through social media is a unique and relatively new experience for both the athletes and their fans.
Hefford jokes, "I'd like to think I'd have been pretty good or better on social media [during my playing years]."
In addition to sharing their inspirational stories in a digital setting, many players also connect with the public through speaking engagements.
"I just think there's so much value to what our athletes bring to the partner versus them just feeling like they're doing it as a charity. We're not [a charity] anymore."
As another bright sign that women's hockey is good for business, Canadian PWHPA star Sarah Nurse was recently announced as a cover athlete for the popular video game franchise "EA NHL '23." Gamers can now play as IIHF Women's National Team members alongside men in the game.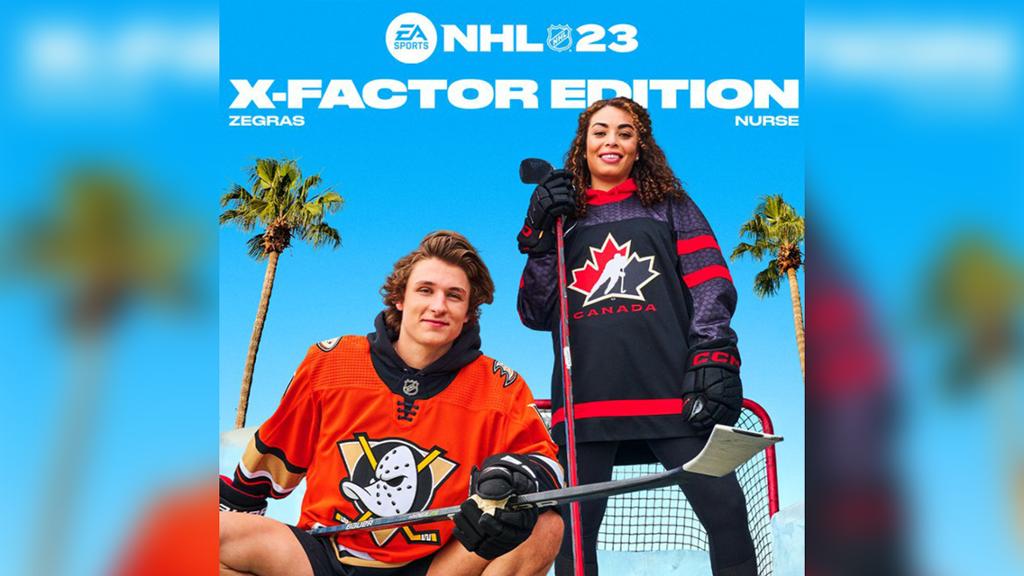 Trevor Zegras and Sarah Nurse. Credit: NHL
Nurse told IGN that "hockey is really for everybody, and I'm excited that NHL '23 is celebrating the diversity and inclusivity of the sport. I hope that the increased representation of women in such a prominent game will inspire young girls everywhere to know that there is a place for them in hockey."
She continued to note how the gaming community's influence is massive. "The ability for young people, boys and girls, to play a video game from the age of maybe five or six years old…and be able to see a woman there and a woman on the cover and be able to play as a [woman] athlete, I don't know if you can understate how big a deal that is."
Similarly, Jayna sees her NFT as another unique bridge to connect athletes and their fans.
"The NFT marketplace—and maybe a little bit the gaming industry—seems like it has a really extensive reach, and [I'm] going to hopefully inspire people and educate people through these NFTs."
"I think it's pretty cool to be able to engage with maybe a different group of people," she continued. "It'll be more than just the diehard hockey fans, potentially. I think hopefully [I] have a chance to really get a reach with people outside of that dynamic."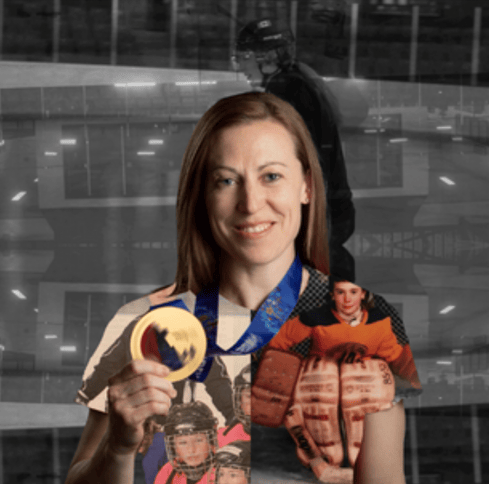 A still from Jayna's Legend NFT, "Fire Within," created by award-winning artist Borbay. Credit: Parity
Jayna's NFT, "Fire Within," was inspired by reflections on her incredibly successful athletic journey. Artist Borbay utilized home photos from her childhood, as well as original audio and video, to create a compelling multimedia experience.
Fans of hockey, Jayna, and digital collectibles have the opportunity to bid now through December 5 on the Parity NFT Marketplace. The Parity NFT Marketplace was created to provide women athletes with a secure platform to connect with their fans in this rapidly-growing industry.
To be as accessible as possible, the marketplace accepts USD and does not require cryptocurrency. Many NFTs, including Jayna's, also offer physical prizes such as coveted signed memorabilia, in addition to one-of-a-kind digital art.
To learn more about NFTs, visit our FAQ. To keep up with Jayna's work growing women's hockey in North America and beyond, follow her on Instagram and Twitter.
---
Follow Parity on Instagram, LinkedIn, Twitter, Facebook, and TikTok to stay up-to-date on news surrounding elite women athletes and sports marketing.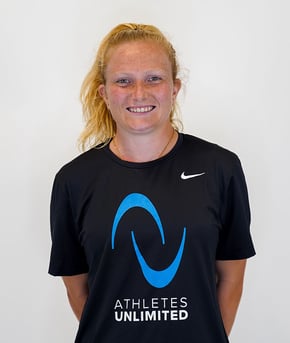 Lindsey McKone
Lindsey McKone is a current professional lacrosse player for Athletes Unlimited and Parity's full-time Business Analyst. Her stellar career while competing at Northwestern University also catapulted her to spots on both Team USA and Team Israel at various international events.