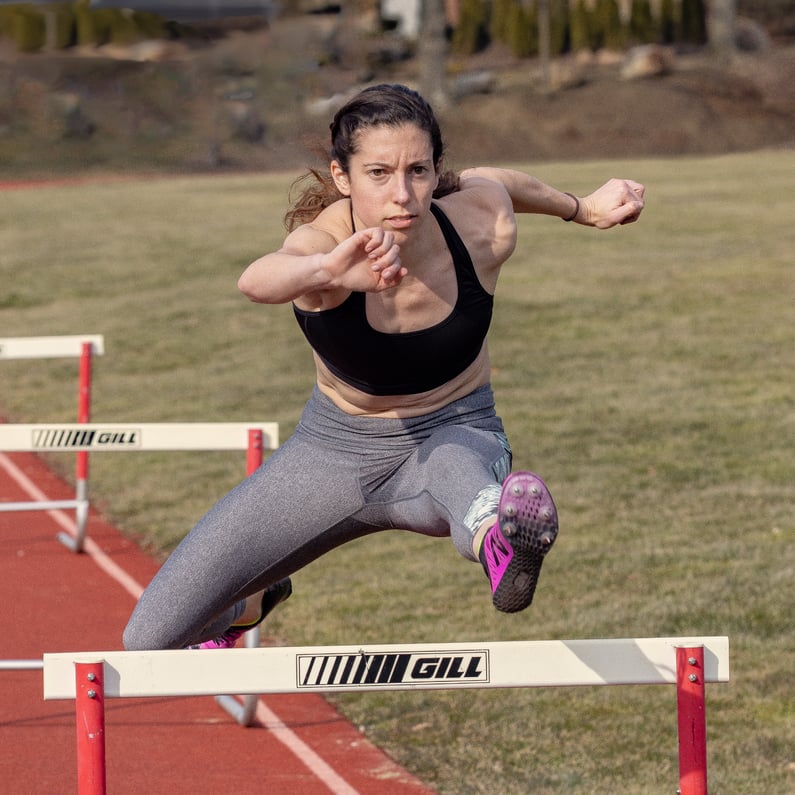 Updated: On July 22 - 23, 2023, at ICO for ALL powered by Parity, world champion double decathlete Lauren Kuntz broke the women's Icosathlon world record with 11,653 points.
---
Just like the Decathlon, the Icosathlon has historically been contested exclusively by men. Women compete in a 14-event alternative, the Tetradecathlon, or double heptathlon — 70% of what men are allowed to do.
The Icosathlon is an event that combines the 20 individual disciplines of track and field — from 100m dash to hurdling to throwing to a 10 km race — into a two-day competition. Like the Decathlon, the Icosathlon has historically been limited to male competitors, while women are allowed to compete in a 14-event alternative — 70% of what men are allowed to participate in. Women were allowed to compete for the first time at the 2021 Biennial Icosathlon World Championships, but after just two years, this opportunity was eliminated again for women athletes.
The battle still continues for gender equity in track and field. At the forefront of this fight is Lauren Kuntz, who won the inaugural 2021 World Title, falling just 150 points shy of breaking the world record. Being denied participation because of her gender led Kuntz to spearhead the upcoming Ico for All Championships Powered by Parity, taking place in Pittsburgh on July 22-23, 2023.
We spoke with Lauren to learn more about her goals for this event and her vision for the future of the Icosathlon!
---
Parity: The intention behind Ico for All seems to start with building up public awareness for World Athletics to take notice and allow women to participate in the same events as men. What do you think is contributing to this inequity?
Kuntz: Track and field historically has a lot of inequity. The Olympics very early on didn't even allow women to compete, but in the '20s, many track and field events were actually open for women. One of those events was the 800 (half mile wrestling). Women crossing the finish line of 800 were exhausted, right? The 800 is one of the worst events in track and field — you basically sprint full out for half a mile. Photographers captured women at the end of this who were on their hands and knees, fully spent, so both the Olympic organizers as well as the news media framed it as this terribly dangerous event for women. The narrative was like, "Women should not be exerting themselves this much," and so women were banned until the '60s or '70s from doing another 800 at the Olympics.

Because of just pure misogyny women have been barred from so many events — women were not allowed to pole vault in the Olympics until 2000 or participate in steeplechase until 2008. Women are now only able to compete in the heptathlon, which is an event consisting of three fewer parts than the men's decathlon. Now, with the decathlon and icosathlon remaining, there's three main reasons that exist as pushback against gender inclusion:
Women don't want to do a decathlon — This is total B.S., women just haven't been given the opportunity to compete.
Current elite women heptathletes won't want to switch to an all-encompassing event like decathlon — Learning new events is definitely challenging, but we've proposed to World Athletics to phase in the new events over a period of years. Let everyone know so athletes can plan and train accordingly.
Adding three extra events to the women's event will increase the time, and time is money — This reason is not a valid enough reason to justify inequality. If men were heptathletes and women were decathletes, would it still be an acceptable reason to stick to the status quo?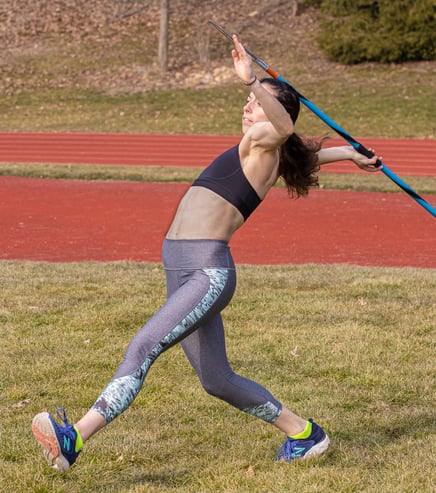 Parity: It really is absurd to think about how recent so many of these changes have been in the sport to just allow women access to showcase their abilities. What do you hope to achieve through this event?

Kuntz: I have both a personal goal as well as a broader mission goal. My personal goal is to break a world record, which is still a bit terrifying to say out loud. But this is what I've been training for and what my coaches and support team have been really working towards for the past five years. My intention here is to set a world record so we can get press, media attention, and more eyes on the inequalities in track and field. If we can get a world record in such an ultra crazy multi-event, it'll really spotlight what women can do, so that's my own athletic objective. For the event, we just really want to highlight the beauty of so many people regardless of gender exerting and pushing themselves to the limit. A celebration of all these athletes' athletic achievements!
Parity: You've got your plate full these days, no doubt. With full-time work, training, and organizing this event, it can't be easy. Can you take us through a week in your life?

Kuntz: I train six days a week — I'll take off a day to focus on recovery during the week whenever my work meetings are the most packed. On my training days, I'll wake up and have breakfast with my partner who gets up earlier to walk the dog. He's so supportive and wonderful, letting me get a bit of extra sleep. I owe him a lot. We'll start our respective remote jobs around 8:30, 9:00 a.m., where I'm the CEO of a startup company that has to do with wind, solar, and storage assets on the electric grid. I do a little bit of everything, whether it's working with data science, development of software, or chatting with clients each day. It's a lot of phone calls and managing my priorities — I also have an amazing co-founder who supports and respects that we all have things to take care of beyond work. By 5:30 p.m., I log off and start my training. When you're training for 20 events, you can't train for all of them in a day, so I kind of pick and choose if it's an endurance day or a throwing day. Depending on the day, I'll train for about two hours on the track and lift on top of that. In between, I spend as much time as I can with my partner and dogs, whose support I am so grateful for.

Parity: It really does take the energy of your community to have your back! What or who else keeps you grounded and confident in your ability to smash the record and make this event happen?

Kuntz: There's always days I don't feel motivated. My support group definitely keeps me going, pushing. I always say I won the parent lottery because they've always been my biggest cheerleaders and raised me with the mindset that I could do anything I put my mind to. Gender was never a barrier, my capabilities were never a barrier. I also have had amazing mentors, coaches, and friends who have been incredibly supportive. When I'm training I might not always feel fully motivated, but remembering the people in my life who have enabled and encouraged this dream makes me feel like it's just as much my achievements as theirs.
I'm really cognizant of the opportunities I have because of the women who came before me and fought for me to have these rights. Had I started college 10 years prior, I'd not have been able to pole vault, which was my ramp into the track and field world and all the other crazy stuff I do. I was able to have these opportunities because people fought for me and I want to pay that forward. I'm doing this full stop for the young women and girls who might be out there and might not even know she could be dreaming about being an Olympic Decathlete champion. I want all these girls to know that she is not limited in any way, that the world is their oyster!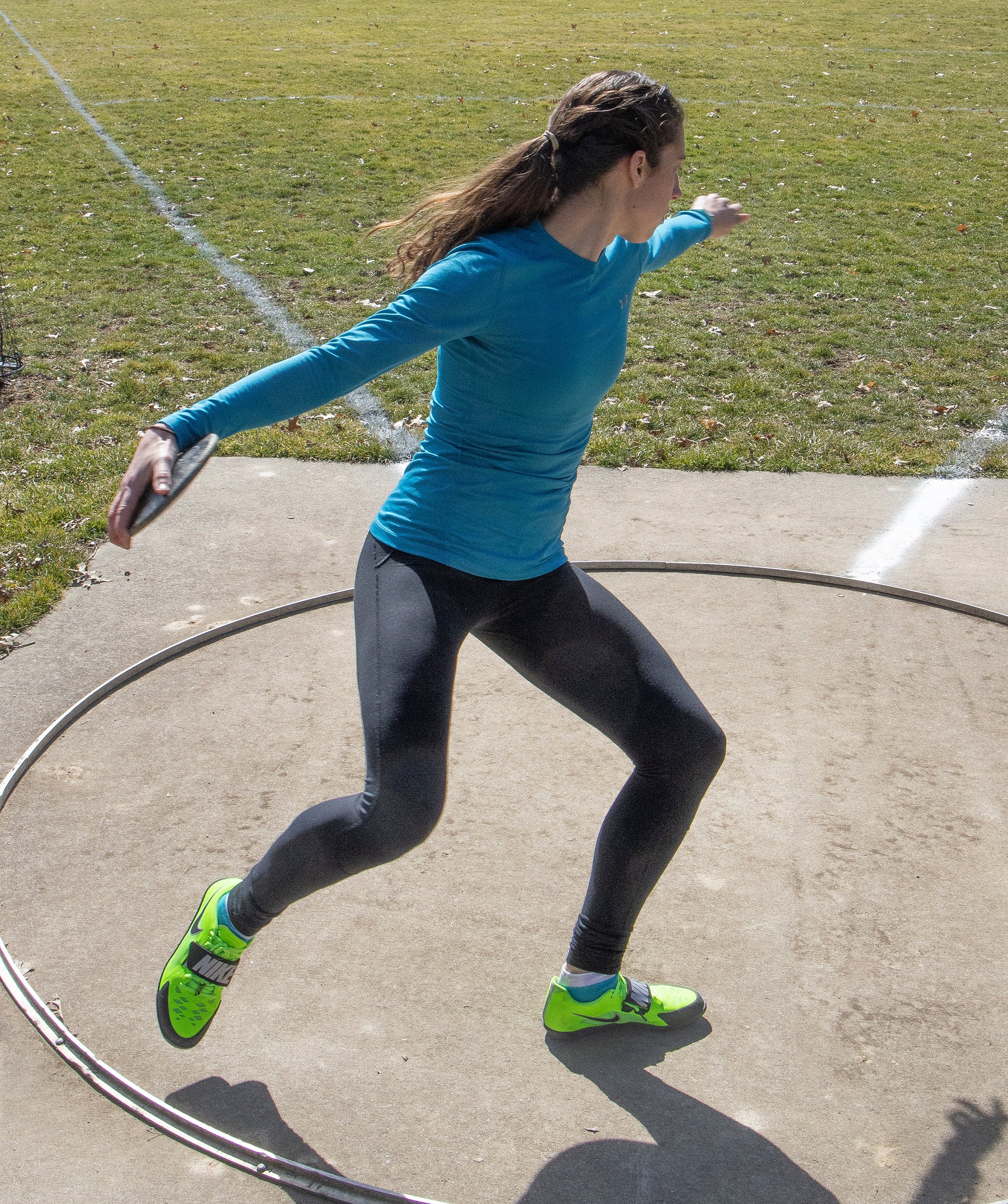 Parity: What an incredible movement you're contributing to and continuing on! In the process of creating this event, what are some challenges or breakthroughs you've faced in terms of garnering support from sponsors, athletes, or an audience?
Kuntz: It's true that with any new venture or idea, you'll have to pitch it to a hundred people to get 99 no's and one yes. We kept hearing from potential sponsors that the event was cool, but without four or five years of an established thing the conversation ended there. But the opportunity is now, the time is now — it's so easy to let those no's get you down, but that's exactly why Parity was so special. Our message totally resonated with the team deeply. Seeing the immediate reaction of feeling anger about women not being able to participate as I feel on a daily basis. They just said "we need to fix this" and I'm so glad we found each other to work together and help make the world a better place. With the athletes, we didn't have a ton of time to organize this. It wasn't until late February of this year that we were told that women couldn't compete in the World Championships. So, the biggest challenge with our athletes was that the majority of them have only had three to four months max of notice to train for this intense event. I'm incredibly grateful for the athletes who are coming in even if they don't feel as ready as they'd like, but are coming to compete because they feel so strongly about the mission and just crossing the finish line at the end of the day. It's not an easy feat to just agree to 20 track and field events in one weekend. This process has been all about the tiny moments of connection, seeing peoples' eyes light up and say "we need to fix this, it's not right," and spreading the word!

Parity: As the name suggests, Ico for All will be an event for anyone and everyone to enjoy — what steps have you taken to ensure that these championships will be accessible and welcoming to athletes from a diverse range of backgrounds?

Kuntz: The first rule of Icosathlon is "all are welcome." The irony of this statement really boggles my mind! We really wanted to embrace this fully at Ico for All, though, and truly want anybody who wants to be a part of it to feel welcomed, regardless of age, experience, gender, background, or however you identify. There's been a number of factors we've been keeping tabs on to reach out to as diverse a group as possible, letting people know that this event is happening, as well as lowering the barriers of what might keep anyone from participating.
A lot of people have said to me that they don't have access to a javelin or have never pole vaulted. So we're having a day for those in the area at the time to join me in all these events. For example, on a day I'm throwing discus, anyone can come and join me during that day. If you want to do this event, we're doing a Pole Vault 101 class, teach people the basics so that they can at least clear the bar. We have amazing coaches here to help and all the throwing implements like poles and javelins, since we want to make sure that learning new skills that are challenging aren't a barrier as much as possible.

Parity: This all sounds phenomenal — are there any other thoughts or feelings you have leading up to the big weekend?

Kuntz: There's a saying — a third of the time, you should feel great, the other third you should feel okay, and the last third you should feel absolutely terrible. This has proven to be totally true for me in anything I've done where I'm pushing myself to the limit, whether it's in work or planning this event. In training, there's this emotional roller coaster we're on, if I'm having a great work day, I could have a terrible workout or receive bad news about the event organization — I'm constantly going through this flux. There have been moments where I ask myself if I can actually do this, if I'm crazy, or if it's even worth it, but I have to repeat again how grateful I am for the community that has come together to help make this event happen.
We can make the world a better place, even if it is in the smallest of ways. I find incredible power in this tiny way we're pushing the needle — you never know who's going to see that needle move, but they'll hopefully be inspired in their own way to move their needle whatever that looks like for them, and it really is a ripple effect!

Parity: It really is these little pockets of change that happen with the support of a wholesome community. Where can we follow the event and keep up with your world record attempt?

Kuntz: We'll be posting updates on my social media account, which is on Instagram: @lo_kuntz! It will not only be a coverage of my performance but the whole field as well, so that's where updates will be going. There should be live results on Mile Split, which will be posted on the event website.
Parity will also be providing live coverage of ICO for All on our Instagram and Threads accounts. Follow us for the latest on the event!
---
We work with brands big and small to engage their target audiences, utilizing our 850+ athlete roster to develop impactful influencer campaigns. Schedule a chat with our sales team today!
---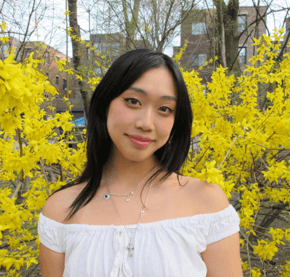 Emmy Ma
Emmy Ma works as a Content Intern at Parity. She has been involved with the company since 2021, not long after retiring from professional figure skating at age 20. During her athletic career, she represented both Taiwan and Team USA at international events. She graduated from Boston University in 2022 with a B.A. in Advertising and a minor in Psychology.