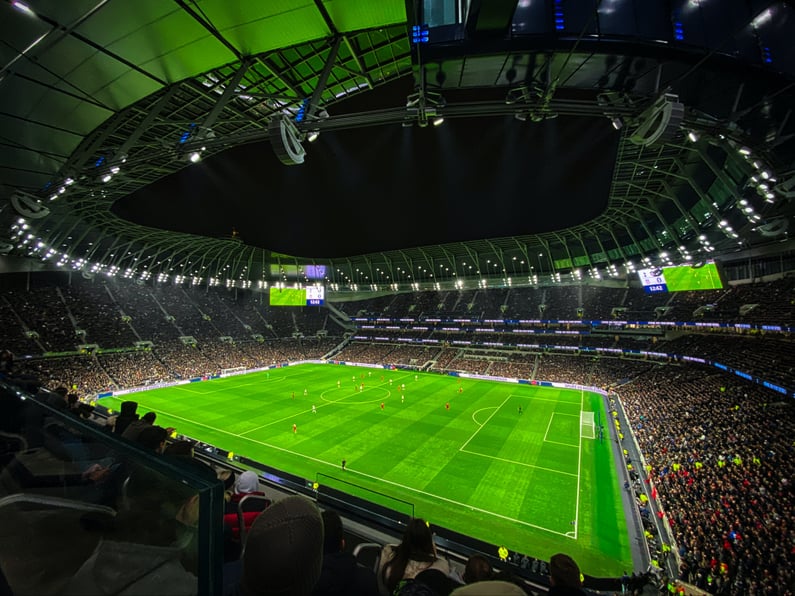 Photo: Justin Setterfield/Getty Images
In the dynamic realm of sports marketing, making the right sponsorship choice can be the difference between a successful campaign and a missed opportunity. As more brands gravitate towards individual-athlete and groups-of-individual-athletes partnerships for a heightened ROI, I wanted to take a deeper look at why this is working.
In an article for Forbes, Stephen Diorio says it the most succinctly, "Despite obvious benefits, sponsorship accountability – defined as measuring and growing the financial contribution of sponsorship investments and assets to the business – has emerged as a hot button issue with CEOs and CFOs." While no marketer worth their salt would suggest that sports sponsorships don't work, Diorio has a point: the ROI of the combination of art, analytics and commercialism that makes up a sponsorship is almost impossible to quantify. Furthermore, in this era where everyone has a platform, the "who" receiving those investment dollars sets the tone for the validity of the partnership (remember this list of top 10 Strangest Athlete Endorsements?).
TLDR: Work with the right athletes, not just any athletes.
Gone are the days of purely transactional sports sponsorships. What you should be asking yourself is, "Who is actually getting these dollars, and what does that say about me?"
Parity isn't the first entity to connect brands with athletes — agencies have always been the tried and true solution in that context. But only a small percentage of athletes have enough "star power" to make it on an agency roster, which makes finding the right athletes that much harder for marketers in their search. Our platform isn't automated either, like some popular influencer marketing solutions. Athlete selection, activation management and athlete engagement require creative processes and critical thinking that AI simply cannot do. We have figured out how to exist at the intersection of those two approaches to maximize brand-athlete partnerships. This means we're actually paying women athletes, and brand marketers know exactly what they're getting. Here's how:
From Athletes, For Athletes
Authenticity is the currency of the digital age. With Parity's unparalleled insight — born from a team interwoven with former and current athletes — every collaboration strikes a genuine chord with audiences, resonating deeply and effectively.
Flexible & Tailored Activations
Parity offers brands a realm where creativity knows no bounds. Athlete partnerships aren't just about sponsorship; they're about co-creation. The agile nature of Parity's platform combined with the athletes' unique insights ensures brands have the freedom to innovate, to tailor, and to connect on unprecedented levels. From niche targeting and maximizing the digital influence of athletes to event appearances and product R&D, Parity is the remedy to modern sponsorship challenges.
Through a partnership with No Cow, Parity athlete and Olympic Gold Medalist Kaylin Whitney shared how she gets the protein she needs, as a plant-based athlete. The post's high engagement rate drove brand awareness while high link clicks contributed to conversions.
Fan Engagement
The modern consumer yearns for genuine connections. Through Parity, brands bridge the gap between them and the audience, as fans interact with products and services through the athletes they ardently admire, fostering a unique bond of trust and recognition.
Parity athlete and pro basketball player Loryn Goodwin partnered with Ryka to drive product awareness for their Agility Training shoes by taking her fans with her for a day of training on the track.
Data-Powered Partnerships
Parity's commitment to leveraging deep insights ensures brands aren't navigating the sponsorship realm based on mere hunches. With a combination of athlete data, evolving fan insights, and real-time sports trends, Parity crafts partnerships where brands and athletes coalesce, ensuring objectives are met and often surpassed.
In partnership with Microsoft, Parity athlete and Olympian Robin Bone highlighted why data is vital in all aspects of sports today. The video racked up over 21k views on TikTok.
Championing Equity
Beyond mere collaboration, Parity stands as a beacon of change in a world seeking equity. Brands that align with Parity not only bolster their image but also amplify their commitment to championing gender equality in sports, a cause that resonates profoundly with contemporary consumers.
In an age where every brand seeks an edge, Parity offers more than just a platform; we offer a promise—a promise of genuine connections, of purpose-driven collaborations, and of campaigns that resonate beyond the noise. It's not merely about putting your product in the hands of a horde of influencers; it's about illuminating your brand's ethos, values, and narratives through the inspiring journeys of professional women athletes. This value, that brands collect on in perpetuity, is how marketers are maximizing their sponsorship spend.
Learn more about what we do here or request a consultation with our team of women's sports activation experts here.
---
About Parity
Minority-founded in 2020, Parity's mission is to close the gender income and opportunity gap in professional sports. By developing high-impact collaborations between brands, professional women athletes and their fans, Parity has proudly put more than $2 million in the pockets of women athletes, attracting dozens of brands to the movement in the process. The platform offers connections to more than 850 women athletes from 70+ sports, including well over 200 Olympians and Paralympians. For more information on how to tap into the rapidly rising influence and popularity of women athletes, visit https://paritynow.co or follow us on Instagram, LinkedIn, Facebook, X (formerly Twitter) and Threads.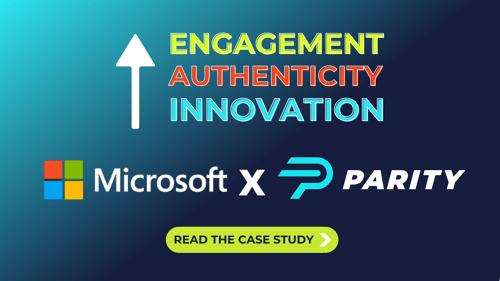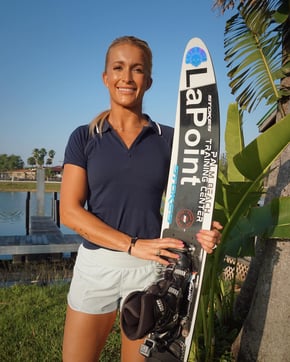 Elizabeth Montavon
Elizabeth Montavon works at Parity as Director of Athlete Marketing and Social Media. Elizabeth has a lengthy resume in marketing and joined Parity for the opportunity to help close the pay gap in sports – and to give women athletes more autonomy and power over their careers in the process. She is a professional waterskier and 9-time national champion, U.S. Open champion and Pan-American games champion.