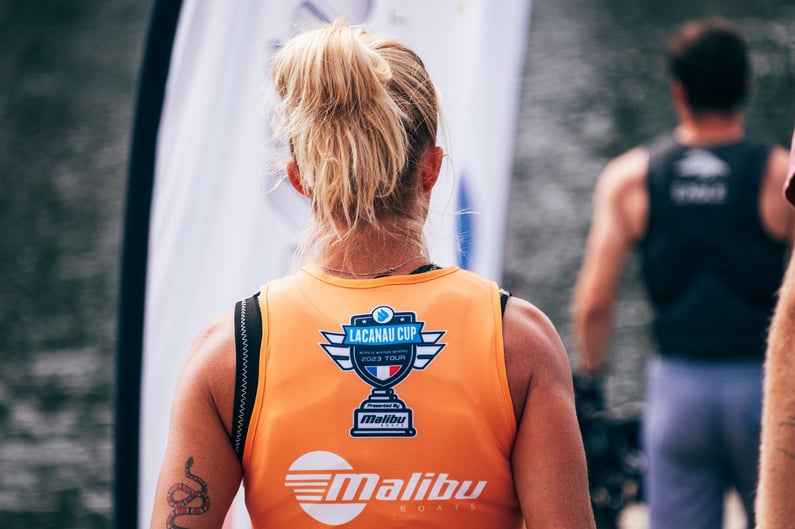 For the first time in my career, this year I was able to afford to participate in part of the European leg of the Waterski Pro Tour. My budget allowed for me to attend 4 of 5 tour stops. I traveled, trained, and competed in four different countries over the course of 21 days.
In 2021, Lucas Wong wrote an Op Ed in the Los Angeles Times HSI titled Opinion: Women athletes do not deserve equal pay. The crux of his argument was that, "Although many people believe that they should have equal pay because they can perform just as well as men and are entertaining, the reality is that men's sports have a higher revenue, they play longer than women athletes and have higher skills than women athletes. Thus, women athletes should not receive equal pay with male athletes until they actually deserve it."
Until they actually deserve it.
Given the space I work in, I hear a different version of this argument every day. But I haven't been able to stop thinking about this article in particular, and it wasn't until recently that I was able to put my finger on exactly why.
The expenses are the same.
Women athletes still have to pay the same training and equipment expenses, regardless of what they are getting paid. It's either that — or an unwilling retirement.
Women athletes still invest in coaches, doctors, therapists, equipment, maintenance, airfare, hotels, restaurants, supplements, training facilities, and beyond even though they make a fraction of what men athletes make.
This juggling of professional athletics and a second (and sometimes third) job to make ends meet is even seen in women athletes at the pinnacle of their career. Jessica McDonald, A FIFA World Cup champion in 2019, shared in a tweet how she made a living while playing professional soccer, "I once worked at Amazon packing boxes during 10-hour days on my feet. Head to train younger girls in the evening. Train afterwards myself. All of this while raising my son."
In his article, Wong goes on to say, "Professional sports are not only for entertainment and a showcase of athletic performance; it is also a business." Yes, you're right Lucas — it is a business. And what would happen to the micro-economy that is each and every sports discipline if all women athletes suddenly stopped investing their hard-earned second job and side-hustle dollars into it?
My guess is that's a hit that no sporting-goods manufacturer, training facility, or coach would want to take. It would be a ripple effect that goes beyond just the athletes. Host cities benefit immensely from women's tournaments and games. Local businesses, from restaurants to retailers, get a significant boost whenever a women's team comes to town. Would they be ready to give up that revenue? Consider something familiar, like the Women's World Cup or WNBA. With the right marketing and investment, these sports have shown that they can attract audiences, sponsors, and generate revenue. For example the Hamilton City Council estimated that $18 million will have been pumped into the Waikato region during this year's Fifa Women's World Cup. And, possibly more importantly, they've given countless girls worldwide the belief that they too can achieve greatness, turning them from fans into athletes; athletes who are consumers — and create consumers.

So this begs the question: How much are women athletes actually investing in their sport? To better understand the dollars and cents of it all on a digestible level, I asked athletes from the Parity community — almost 900 athletes across 78 sports — to share a general overview of their monthly and seasonal training costs. I wanted a look at broad, general cost categories, like coaching, competition fees, travel, sports medicine, oversize luggage, child care and sport-specific costs. I also asked them about equipment and equipment maintenance expenses over the course of a season. Of course, there's more to the picture than just these costs alone, but the expenses they did share were extremely enlightening — and more than I thought. An athlete, who asked to remain anonymous, shared that many of her peers will, at times, go without a coach, sports psychologist, or physical therapy "to cut costs."
How tragic is it that women athletes are so frequently backed into that corner: having to deprive themselves of the resources they need in order to get better, just to stay in the game at all.
| | | |
| --- | --- | --- |
| Sport | Monthly Expenses | Seasonal Expenses |
| Para Track & Field | $1435 | $400 |
| Soccer | $2000 | $500 |
| BMX Freestyle | $2700 | $3000 |
| Bobsleigh | $6100 | $2000 |
| Track & Field | $2690 | $400 |
| Water Skiing | $3950 | $3000 |
| Golf | $9000 | $0 |
| Volleyball | $1100 | $150 |
| Race Walking | $1300 | $200 |
| Basketball | $3140 | $500 |
| Pole Vault | $7300 | $10,000 |
| Football | $1750 | $1000 |
| Rugby | $1300 | $3500 |
| Skeleton | $9750 | $1800 |
| Beach Volleyball | $9900 | $1200 |
This goes to show that women athletes are pivotal drivers in their sport's micro-economy, not just as performers but also as influential consumers. Their investment in the industry goes beyond the hours of training and performance; they actively consume goods and services essential to their sport, from equipment to coaching to sports medicine. This consumption directly supports businesses and professionals within the industry, creating a feedback loop that further strengthens the sport's financial ecosystem. Furthermore, their prominence on the global stage acts as a magnet, drawing fans and aspiring athletes into the fold. As these newcomers purchase equipment, enroll in training, and engage with the sport, the economic ripple effect continues to grow. Thus, women athletes don't just deserve funding and pay for their skill and dedication — they merit it for the significant economic contributions they make. Their direct investments, combined with the indirect influence they wield in encouraging others to spend, highlight the undeniable value they bring to their respective sports.
Learn more about what we do here or request a consultation with our team of women's sports activation experts here.
---
About Parity
Minority-founded in 2020, Parity's mission is to close the gender income and opportunity gap in professional sports. By developing high-impact collaborations between brands, professional women athletes and their fans, Parity has proudly put more than $2 million in the pockets of women athletes, attracting dozens of brands to the movement in the process. The platform offers connections to more than 850 women athletes from 70+ sports, including well over 200 Olympians and Paralympians. For more information on how to tap into the rapidly rising influence and popularity of women athletes, visit https://paritynow.co or follow us on Instagram, LinkedIn, Facebook, X (formerly Twitter) and Threads.
---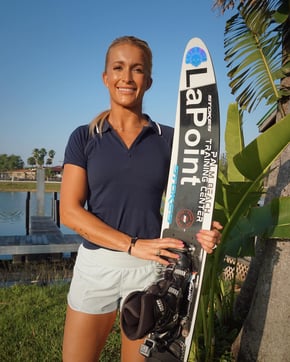 Elizabeth Montavon
Elizabeth Montavon works at Parity as Director of Athlete Marketing and Social Media. Elizabeth has a lengthy resume in marketing and joined Parity for the opportunity to help close the pay gap in sports – and to give women athletes more autonomy and power over their careers in the process. She is a professional waterskier and 9-time national champion, U.S. Open champion and Pan-American games champion.