A strong ecosystem has women's lacrosse poised for long-term growth.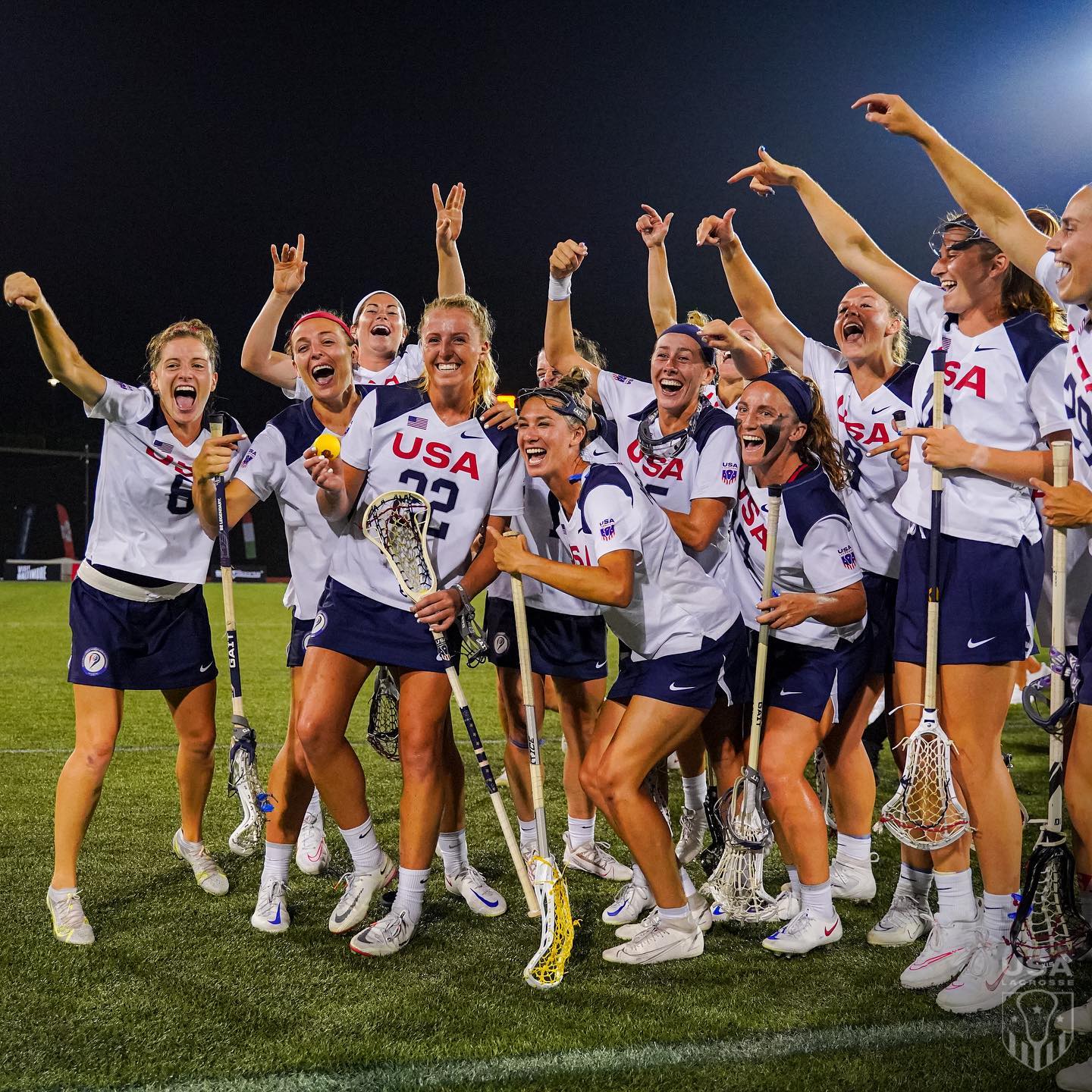 Source: Kylie Ohlmiller
If you've been paying attention to the business side of sports these last few years, it's hard to ignore the recent growth of women's sports. The industry as a whole has put up some impressive stats recently around ticket sales, ratings, sponsorship sales, expansion plans, new facilities and more. One sport in particular is having a notable growth moment, with exciting news about leagues, facilities and records popping up more & more frequently. That sport is women's lacrosse, and a hill I will die on is that investing in women's lacrosse is ​​one of the most exciting opportunities in sports right now.
As a global sport & feminist scholar, I spend a lot of time researching women's sports trends and systems with the goal of pulling out useful information that the industry can use to grow. One trend that I've consistently recognized across the industry is that the most successful professional sports have strong programs at every level of the game - from the youth level all the way up to the pros. Admittedly, this isn't a revolutionary finding - rather, it's a pretty tried & true practice for success in sports.
Per Marc Riccio, the CEO of USA Lacrosse in an interview with Sportico, "Growth, as we see it, needs to have a purpose. First, the game must be accessible. You cannot grow if kids don't have a welcoming, accessible pathway to play in their community. Second, the game must be commercially viable at all levels. Fair and sound business models that provide access to play at the youth level, and access to entertainment at the pro level, are important for any sports property to be relevant and thrive."
For the first time ever, women's lacrosse has a holistic pipeline with strong programs at every level of the game. Before recently, women's lacrosse has been missing a key component that has kept the sport thriving - aka, significant professional opportunities. This is a recent shift for the space, as in the last two years the void in ecosystem has been filled with the following two professional opportunities:
The creation of the Athletes Unlimited professional women's lacrosse league.

The addition of lacrosse to the LA 2028 Olympic games.
In my opinion, addition of these opportunities have "closed the loop" and poised women's lacrosse for significant success in years to come. With that, let's take a quick look at the current roadmap for women's lacrosse in the U.S., which in my opinion, paints a pretty clear picture for why it's a smart time to invest in the sport.
1. Girls lacrosse has a strong (and growing) base of participation.
Let's start at the beginning. One of the key drivers behind the growth of women's lacrosse is the increasing number of young athletes taking up the sport. According to the High School Athletics Participation Survey, in 2021-22, there were 96,762 participants in girls' lacrosse in 3,028 high schools nationwide which is an estimated 43.1% increase from where the sport was in 2001.

Taylor Cummings, a Parity athlete who has been a lacrosse star at every level recently said,
"The sport as a whole has grown exponentially over the 20+ years I've been playing. There are so many more incredible opportunities for young girls and women in our sport than there were when I first began playing and to me that is the most exciting part."
100%, Taylor.
2. Collegiate women's lacrosse participation & investment is on the rise.
Taking it back to 1972, the implementation of Title IX was a significant milestone for women's lacrosse. Title IX mandated that educational institutions provide equal opportunities for both male & female athletes, and therefore played a pivotal role in the development of women's lacrosse programs at the collegiate level.

Fast forward 51 years and there are now nearly 581 college women's lacrosse programs offered at four-year institutions, with over 500 of those programs sponsored by NCAA. Much of this growth has happened in recent years, as the number of NCAA women's programs grew from 238 in 2001 to 483 in 2018.
As women's lacrosse continues to have success at the collegiate level, we're seeing strong trends of schools investing back into their programs. Most notably, we're seeing colleges & universities spend big to create state-of-the-art women's lacrosse facilities to increase the marketability of their program. For example:
Clemson University spent $27.5 million for new and upgraded lakefront facilities for lacrosse, gymnastics and rowing.
USC invested $38 million to create a dedicated stadium for their women's soccer and lacrosse programs.
The University of Maryland's $11 million renovation of their women's lacrosse and field hockey complex.
3. New professional opportunities for women's lacrosse continue to emerge.
2021 was a game-changing year for the women's lacrosse industry because it was the year that Athletes Unlimited launched a professional women's lacrosse league in the U.S. Athletes Unlimited added women's lacrosse to their network of women's sports leagues after recognizing the demand for lacrosse at the youth and collegiate level. Currently Athletes Unlimited is the only professional league available to women's players in the U.S., and to-date the league has seen incredible growth and success. Per The Gist, The 2023 Athletes Unlimited lacrosse season's average live viewership increased 25% YoY, with attendance growing 41%. Additionally, social media engagement increased 22% YoY and merchandise sales went up 63%.
In addition to Athletes Unlimited, professional women's lacrosse players now have another significant opportunity available to them: competing in the Olympics. Early this year, the IOC announced the inclusion of women's lacrosse in the 2028 Olympic games which not only gives the sport a huge platform and therefore the opportunity to connect with new fans, but it also provides athletes (like Parity athlete, Dempsey Arsenault!) the opportunity to compete for what many believe to be the highest honor in sports.
---
With steady growth of girls and women's lacrosse happening at the youth, collegiate and professional levels, the sport is on a trajectory of continued expansion. If you're someone who likes to stay up-to-date on the latest trends in sports business, I'd highly recommend keeping an eye on women's lacrosse. Parity athlete, Kylie Ohlmiller recently said,
"Women's lacrosse is at the forefront of sports that are ready to take the leap to the next level. Strong investment and backing from those who support our professional, collegiate, youth, and international levels of the game is so important to helping us take that next step. Lacrosse getting into the Olympics for 2028 is a prime example of how we need to put all of our resources together to see what kind of heights are possible for the sport to reach."
The future of women's lacrosse is bright within the U.S., and the sport's growth shows no signs of slowing down.
---
About Caroline Fitzgerald
Caroline Fitzgerald (she/her) is a contributing writer for Parity and the CEO & Founder of GOALS - a women's sports marketing consultancy & media platform. Caroline launched GOALS in 2020 after recognizing that there was an opportunity to help women's sports teams sign more sponsorship deals - and help brands see the business value around investing in women's sports. GOALS also produces the leading women's sports business podcast - The Business Case for Women's Sports, which is presented by Ally. For more information on GOALS, visit https://goals-sports.com or follow on Instagram, LinkedIn, Facebook, X (formerly Twitter) and Threads.
---
About Parity
Minority-founded in 2020, Parity's mission is to close the gender income and opportunity gap in professional sports. By developing high-impact collaborations between brands, professional women athletes and their fans, Parity has proudly put more than $2 million in the pockets of women athletes, attracting dozens of brands to the movement in the process. The platform offers connections to more than 900 women athletes from 70+ sports, including well over 200 Olympians and Paralympians. For more information on how to tap into the rapidly rising influence and popularity of women athletes, visit https://paritynow.co or follow us on Instagram, LinkedIn, Facebook, X (formerly Twitter) and Threads.
---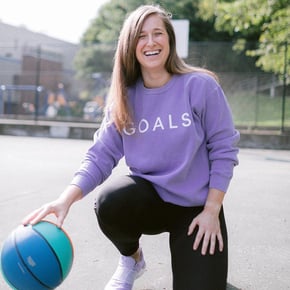 Caroline Fitzgerald
Caroline Fitzgerald is a contributing writer for Parity and the CEO & Founder of GOALS - a women's sports marketing consultancy & media platform. After launching GOALS in 2020, Caroline has quickly become a force for good and thought leader in the women's sports space.