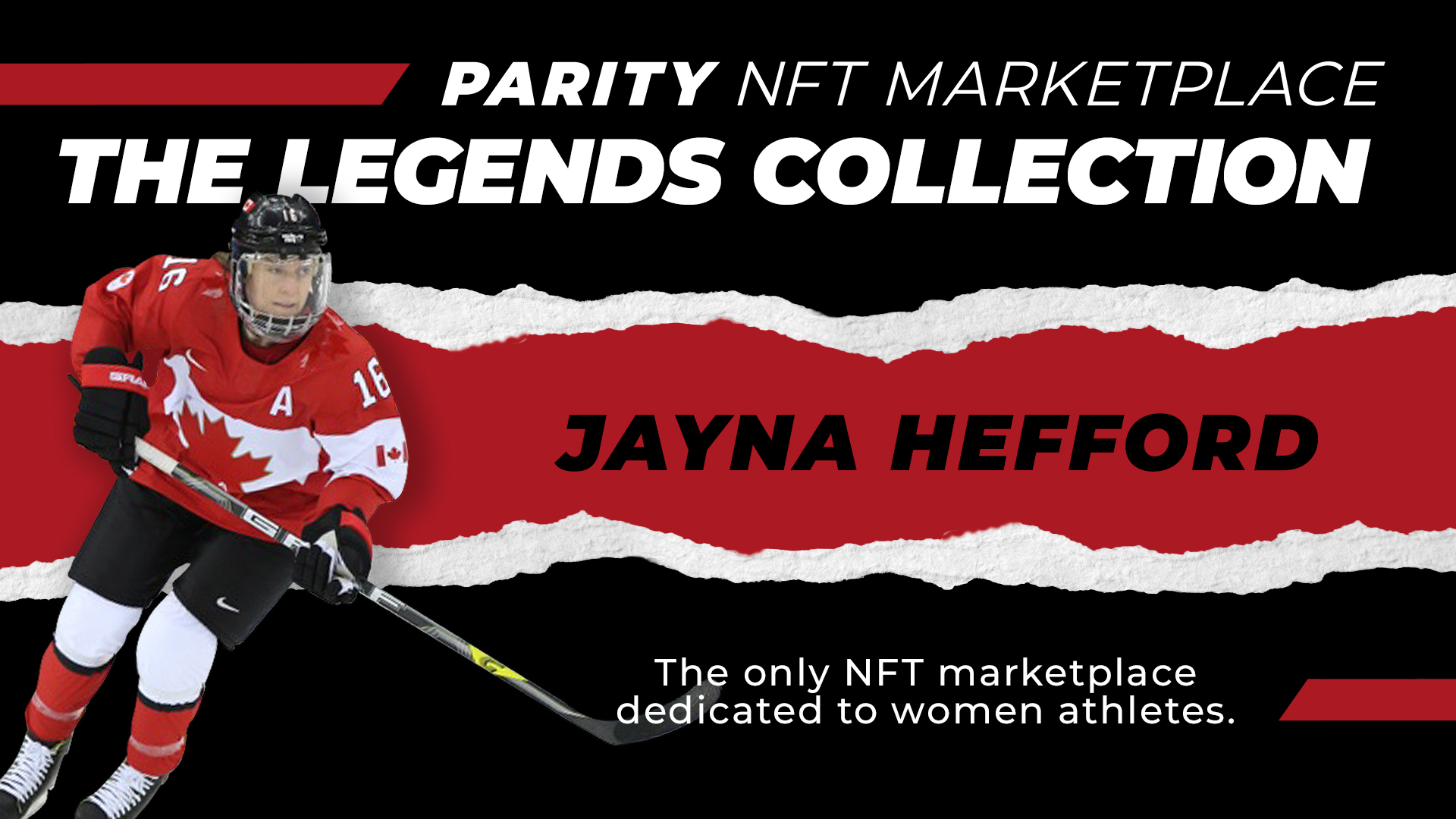 Women's sports thrive because of their fans, and we're always looking for innovative ways to connect these passionate supporters with their favorite athletes. That's why we're thrilled to be working with hockey icon Jayna Hefford in our latest Parity NFT Legends Collection.
The Parity NFT Legends Collection: Jayna Hefford auction is now open and will close at noon EST on Monday, December 5, 2022. Enjoy three chances to win, all benefitting women athletes and creating stronger connections with their biggest fans.
Titled "Fire Within," award-winning artist Borbay has once again created a compelling visual tribute to the athlete's journey using original audio and video, as well as childhood photos. Jayna's NFT unlocks limited-edition items including autographed merchandise, a public video message, and more.
"This NFT is a look into my journey through hockey," said the Hall of Fame member. "The journey traveled through five Olympic Games and 12 World championships, but it doesn't end there. I will continue to advocate for girls and women in sports because equality matters. The values learned through my athletic career are the values that will guide lasting change."
In addition to the one-of-a-kind digital art piece, there are two more ways to win coveted unlockable content. Bidders can purchase lower-cost Parity NFT tickets that count toward winning one of two special items.
To keep things easy and accessible, all Marketplace transactions are denominated in USD. Visit the Parity NFT Marketplace for full details.
About the Legend
Jayna Hefford is a household name in women's ice hockey and in Canadian athletic history. The five-time Olympian represents Team Canada's finest, having won four consecutive Olympic gold medals, numerous IIHF World Women's Championships titles, as well as multiple national honors through the National Women's Hockey League and the Canadian Women's Hockey League.
Since retiring from competition in 2015, Hefford has continued to be a leader for women in the sport. She has coached at the University of Toronto and served as interim commissioner for the Canadian Women's Hockey League. In 2018, she was inducted into the Hockey Hall of Fame, only the sixth female player to be honored in its then 75-year history. The following year she was awarded the Order of Hockey in Canada, a recognition that honors the contributions of Canadian ice hockey players, coaches, and executives. Also in 2019, she received the Order of Sport in Canada and was inducted into the Canada Sports Hall of Fame.
Hefford is currently the Operations Consultant of the Professional Women's Hockey Players Association (PWHPA). In addition to volunteer coaching with her children's teams, Jayna is also active with many charities including: The Grindstone Award Foundation and Jumpstart.
She is a mom to three children–daughters Isla and Arwen, and son Lachlan–with her partner, Kathleen Kauth.
About the Artist
Borbay was named Most Creative New Yorker of 2009 by Time Out New York. He recently unveiled his first NFT art series called the Crib Kawara, Meta Reboot, and was commissioned to create a portrait of Serena Williams, which sold at auction for $14,000.
About Parity NFT Marketplace
Women athletes, digital art, fans, and collectors meet at the Parity NFT Marketplace. Athletes can monetize their names/images/likenesses (NILs). Fans and collectors can buy original NFTs featuring such athletes, knowing that the authenticity and their ownership of such NFTs is secured by blockchain technology on the Aventus Network, built on top of Ethereum, and supported by VereNFT.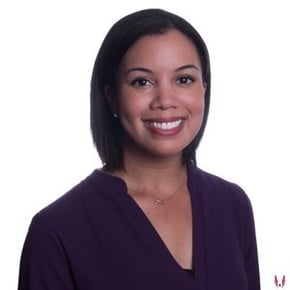 Ashley Mitchell
Ashley Mitchell works at Parity as Director of Marketing and Communications. Her background includes a decade of experience working in sports communications and public relations.