Growing up, I was surrounded by a gaggle of strong, opinionated, ahead-of-their-time women. My grandmother and her six sisters, the original squad, were a collective force of nature, and memories of eavesdropping on their late night conversations is still balm when my soul is weary. When they were together, the smell of fresh coffee constantly danced through the house - not caring if nighttime had sauntered in hours before. Once the sisters started adding a "little nip - just to take the edge" to their coffee mugs, I would sneak out of bed and creep to the top of the stairs to breathe them in.
That top step is where I learned that although the pictures of the presidents that lined my school walls were all men, the patriarchy was simply a slight of hand. Women were actually running everything. This was confirmed when one of them was asked what their husband thought about a particular problem. The response was, "Why would I ask him? There is no problem a man can't make worse." Their raucous laughter was my clue that one of the secrets of the world had just been unveiled to me.
The established order has long lended to the thought that men are natural problem solvers. How else would they be in these powerful positions? My gran and her sisters, not a college degree between them, knew long ago that this wasn't always the case. Long before 24 hour news and the internet showed us, these women and many others like them, were aware of how fragile, entitled, emotionally-stunted, and ill-prepared many men in power actually are. Of course, this isn't to bash all men, but the only ones who need that explanation are those to whom the aforementioned adjectives apply.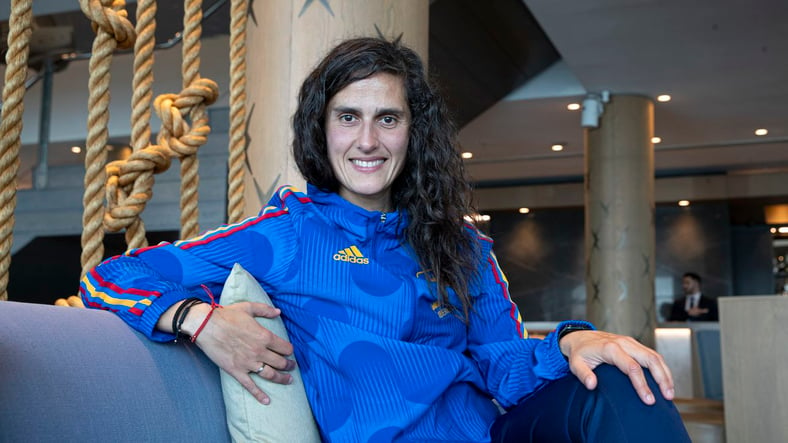 Image: Chema Diaz / Diario AS
I recently listened to an episode of "The Gist of It" that was discussing the fallout from the then President of the Spanish soccer federation, Luis Rubiales, forcibly kissing one of Spain's star players, Jeni Hermoso, on live television. I smiled and thought; my gran and aunts were right, there really is no problem that men can't make worse.
Following the incident Hermoso filed a criminal complaint that led to Spain firing the women's national coach, Jorge Vilda, who had been long rumored to have run his team with a harsh, dogmatic, and humiliating management style (Rubiales eventually resigned his position in the wake of the complaint).
Vilda was replaced with Montse Tomé who became the first woman to be selected the head coach of Spain's national team. At first glance this looks like Spain's national team understanding that a man will only make this problem worse, and setting about to stop that from happening.
However, is that really what is going on or are they simply walking Tomé out to the edge of a very high glass cliff?
A glass cliff is a term that references women and minorities being put into a leadership role during a time of crisis. The precarious ascension up the ranks leads to a higher likelihood of failure, meaning that just as one would have a greater chance of falling off a cliff made of glass, these women have a great chance at failing.
Creator Jasmine Garnsworthy explains the Glass Cliff theory.
Within the first couple of weeks of her tenure Tomé looked as if her glass cliff had already started cracking. According to Football Espana, when she announced her first squad, it contained 15 players who had specifically asked to not be included. However, Hermoso was left off for her "protection".
Was this a case of Tomé, who was an assistant under Vilda, not listening to her players concerns about a sensitive matter or was she put into a match she simply couldn't win?

The answer to that will become more clear in time.
However, when it comes to women being brought into clean up messes there is crystal clear clarity. They are usually well-equipped for this because as my grandmother and aunts would have said, we've been digging out of the muck since the beginning of time.
Researcher Christy Glass of Utah State University told the Vox that when organizations are doing poorly, qualified white male candidates don't want to get involved in the mess. Women and minorities, however, often feel that it is their only shot at a prestigious position. Given that Tomé is the first woman to be named head coach of Spain's team it isn't a big jump to believe that this was at least a factor in her decision in accepting the job.
Would she have been named if the stench of sexual and emotional abuse weren't wafting from Spain's front offices?
Stereotypes also lend to this phenomenon as women are often perceived at being good in crisis because they are seen as being more democratic and cooperative than men (which I would argue makes them well-equipped for leadership roles at any time). For her part, it seems that after her initial missteps, Tomé has tried to make amends with her players.
My hope is that Tomé makes this better and goes onto lead with passion, love, and integrity. She may be hanging on to the slippery edge of a tall slick cliff, but if my grandmother and her sisters taught me anything, there is no problem that women can't make better.
---
About Parity
Minority-founded in 2020, Parity's mission is to close the gender income and opportunity gap in professional sports. By developing high-impact collaborations between brands, professional women athletes and their fans, Parity has proudly put more than $2 million in the pockets of women athletes, attracting dozens of brands to the movement in the process. The platform offers connections to more than 850 women athletes from 70+ sports, including well over 200 Olympians and Paralympians. For more information on how to tap into the rapidly rising influence and popularity of women athletes, visit https://paritynow.co or follow us on Instagram, LinkedIn, Facebook, X (formerly Twitter) and Threads.
---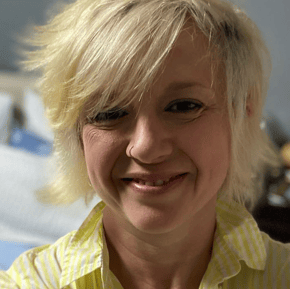 Sosha Lewis
Sosha Lewis is a writer and CrossFit enthusiast. Her love of sports began in her grandfather's sports bar. Lewis graduated from West Virginia University and is a fan of their sports' programs - even when they break her heart. Lewis has had articles featured in The Washington Post, Huffington Post, MUTHA Magazine, Charlotte Magazine, and The Charlotte Observer. Her column, Soshally Awkward, is featured on the nationally-syndicated radio show, Bob & Sheri. She lives in Charlotte, NC with her husband, daughter, and lovable trash-panda of a dog, Olive.