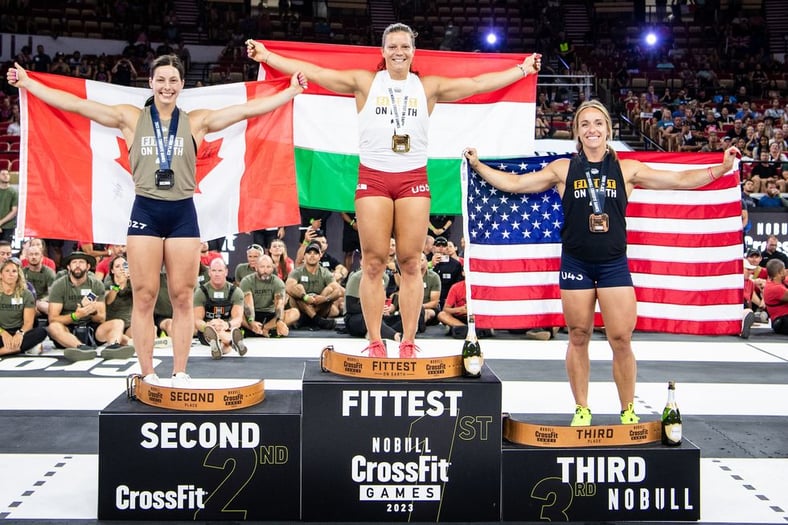 Image: CrossFit LLC
A few years ago, I saw a picture that made me want to fling my phone across the room. It was a happy picture, one where I was surrounded by people I love, but they blurred into the background because there was a clear focal point of that picture - my gut.
So, I did what any independent, self-assured grown woman does. I hosted a proper pity party. Clearly something was wrong with my thyroid. Did I even have a thyroid? Bless my heart. I was sick. Obviously. This definitely had nothing to do with eating and drinking like Big Burger and Big Beer were sponsoring me.
As I was tidying up after my rager of a party, I decided that this couldn't be the example I set for my daughter. I had to get healthier and to do so I knew that I would have to find something that I would stick with. As I researched local gyms, I kept being drawn back to CrossFit.
However, I had been a CrossFit naysayer - a vocal one. It was an injury-laden, anagram-obsessed cult. I would have to eat a lot of too-cool-for-school crow if I started RX'ing and AMRAP'ing.
But, that picture though. I couldn't shake it. Therefore, I seasoned and baked the crow. It was kind of bland, but at least it was high in protein.
I had gotten so much wrong about a sport that I know gets so much right when it comes to women.
Of course, I am not saying that CrossFit - the organization, the sport or the methodology - are perfect. There are certainly problematic areas. However, from the professional female athletes at the CrossFit Games to the women of all shapes, sizes, and abilities sweating in their hometown gym, CrossFit is leaps and bounds above other sports in two key ways:
Equal Pay
From its inception, CrossFit has offered equal prize money for male and female competitors. "It was not part of our culture to even consider that women are not equal or that their performance should not be equally valued," Nicole Carroll, CrossFit Director of Training and Certification, stated in 2018.

Dave Castro, CrossFit's General Manager of Sport, added that he couldn't imagine the message that would have been sent to athletes, and more importantly the CrossFit community as whole, if male athletes were paid more than their female counterparts. "It's frankly just wrong," Castro added.

This comes in stark contrast to the NBA and WNBA. According to Statista, the average salary for an NBA player for the 2022/2023 season is approximately $9,400,000, whereas WNBA players' average annual pay clocks in at around $103,000.
I appreciate CrossFit's dedication to equal pay for several reasons, but none more so than the example it sets for my favorite CrossFitter - the daughter who motivated me to walk through those gym doors six years ago.
Body Positivity
In addition to monetary parity, CrossFit is also leading the charge in flipping the script that skinny equals beautiful. After winning the 2023 CrossFIt Games, Laura Horvath said she didn't base her appearance on Hollywood's portrayal of women's bodies. "I want to look like what I look like. And, I just want to prove that my body, whatever, it looks like, can do these amazing things."
Professional CrossFit athlete, Dani Speegle, can lift a 250 pound sandbag and is often seen sporting sleeveless crop tops with "Girls Who Eat" emblazoned across them. Speegle has admitted that despite earning five varsity letters in high school her self-esteem suffered because so many people seemed more concerned with her muscular back and thighs than they were her athletic prowess.
That changed when she found and fell in love with CrossFit during her senior year of college. Speegle said that she started feeling better about herself, loving herself, and she is now on a mission to squash body shaming. She wants to change the narrative by reminding women that their bodies are strong and resilient and can accomplish anything that they want.

In an article for CrossFit newsletter, Morning Chalk Up, CrossFit athlete and TikTok influencer, Jessi Kuhlman, indicated that she was negatively affected by watching the thin contestants of "America's Next Top Model" as she was being told that she was big and bulky. However, when she started doing CrossFit with her mom and sisters, she realized that her sturdy shoulders and powerful legs were an athletic gift.
In retrospect, it wasn't merely the realization from a candid photograph that transformed my life. It was the journey into a world I had unjustly judged, and the empowerment that emerged from it. I am healthier and more fit than I've ever been in my life. I am not skinnier than I have ever been. However, I don't actually know what I weigh because I am no longer obsessed with a scale. If you want to talk about weight I am more than happy to tell you what my 46 year old body can back squat and deadlift (it's a lot).
CrossFit, with all its grueling routines and dedicated community, does more than just promote physical fitness. It's a sport that is advocating for gender equality, making great strides in ensuring pay equity at a time when other professional sports still lag behind. It fosters a refreshing and uplifting sense of body positivity that stands in stark contrast to the toxic narratives many of us have grown up with.
While no institution is flawless, CrossFit has, undeniably, been a force of positive change for countless individuals, including myself and my daughter. As we squat, lift, and AMRAP ourselves to our limits, we're not just building strength; we're crafting a narrative of empowerment, equity, and self-love.
---
About Parity
Minority-founded in 2020, Parity's mission is to close the gender income and opportunity gap in professional sports. By developing high-impact collaborations between brands, professional women athletes and their fans, Parity has proudly put more than $2 million in the pockets of women athletes, attracting dozens of brands to the movement in the process. The platform offers connections to more than 850 women athletes from 70+ sports, including well over 200 Olympians and Paralympians. For more information on how to tap into the rapidly rising influence and popularity of women athletes, visit https://paritynow.co or follow us on Instagram, LinkedIn, Facebook, X (formerly Twitter) and Threads.
---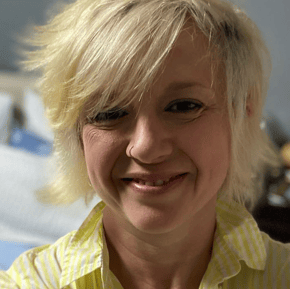 Sosha Lewis
Sosha Lewis is a writer and CrossFit enthusiast. Her love of sports began in her grandfather's sports bar. Lewis graduated from West Virginia University and is a fan of their sports' programs - even when they break her heart. Lewis has had articles featured in The Washington Post, Huffington Post, MUTHA Magazine, Charlotte Magazine, and The Charlotte Observer. Her column, Soshally Awkward, is featured on the nationally-syndicated radio show, Bob & Sheri. She lives in Charlotte, NC with her husband, daughter, and lovable trash-panda of a dog, Olive.