Fortune favors those who value women.
It's impossible to ignore the incredible impact that women have had on the economy in 2023. While we know that women have always played a crucial role in the global economy, in recent years, our economic impact has become much more obvious. Morgan Stanley reported that spending on Beyoncé's Renaissance Tour, Taylor Swift's Eras Tour, and spending activity around Barbie contributed an estimated $8.5 billion to the American economy in the Summer of 2023 alone. These examples underscore the potential when brands, entertainers, and marketers focus on women consumers.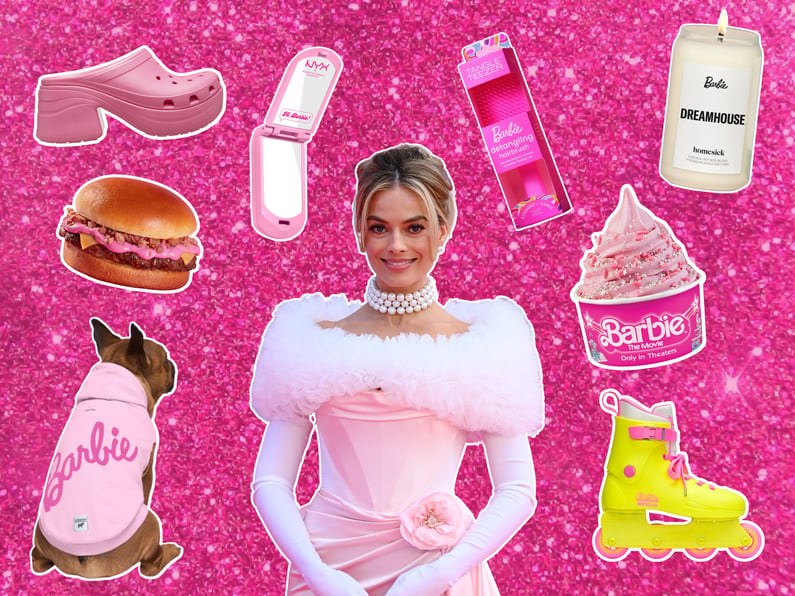 Why Barbie and Taylor Swift actually matter to the 2023 economic story. Image: Ale Lampietti x Christine Vanden Byllaardt
Beyond prioritizing experiences for women, something else has shifted in recent years that can't be ignored: women have more money than ever before. In the 21st century we've witnessed a remarkable transformation in gender dynamics, resulting in women as a whole having more disposable income, financial autonomy, and more direct spending power than we've ever had. According to Forbes, in 2022, women controlled approximately $11 trillion in assets in the United States, a figure projected to skyrocket to $30 trillion by 2030. Additionally, women either control or heavily influence 85% of consumer spending, illustrating just how much power we hold when it comes to contributing to the global economy.
This seismic shift is a crystal clear demonstration of the two basic economic principles of supply and demand.
In this scenario, the increased availability of dynamic entertainment offerings tailored for women (supply) has met the rising demand generated by women's growing spending power, leading to remarkable business outcomes and a significant influx of money into the American economy.
Recently in an interview about the "Barbie, Beyoncé and Taylor Swift" effect, Phoebe Gates (daughter of Melinda & Bill Gates) said, "Our culture is rich right now with examples that when women stand together, things change." Right now, women are not only standing together, but we're bringing our wallets with us.
👉 So what does this mean for women's sports?
The profound economic contributions that we've seen from women around Barbie, Taylor Swift, and Beyoncé offer more hope than ever about the inevitable prosperity of women's sports.
Barbie, Beyoncé and Taylor Swift have undeniably proven that when women consumers are prioritized, profits soar.
And when it comes to an entertainment product, women's sports are perfectly positioned to serve an historically underserved female audience.
Right now, the women's sports industry as a whole is largely in its infancy phase. Unlike the men's sports industry which has been fully built and established for centuries, women's sports are just getting started. And as leaders in women's sports build, we're creating a space that is built by women, for women. Meaning, women's sports leagues, teams, fan experiences, media offerings, pieces of merchandise, and marketing campaigns are being created with women at the center of all business decisions. In women's sports, this is a widely accepted best practice and has been for decades.
Much like the economic impact witnessed with Barbie, Taylor Swift, and Beyoncé, the rise of women's sports provides another example of the economic magic that unfolds when supply meets demand. In the case of women's sports, the combination of increasing female spending power and the creation of dynamic sports entertainment tailored specifically for women results in impressive business outcomes and a substantial financial influx into women's sports.
What's special, is we're starting to see this magic happen in real time - with recent examples including:
🏐 92,000 fans attending a Nebraska Volleyball game and setting a new world record for the largest women's sporting event.

⚽ An estimated 2 billion viewers tuning in to watch the 2023 FIFA Women's World Cup.

🎾 3.4 million viewers tuning in to watch Coco Gauff vs. Aryna Sabalenka in the US Open women's final (compared to 2.3 viewers for the men's final).
Historically, a common argument against women's sports - especially equal pay - revolves around supposed economic viability. This argument, however, no longer holds water - if it ever did.
Those doubting the value proposition of women's sports are grossly underestimating the economic power women currently possess and will continue to possess in the future. To put it simply, businesses are faced with two choices: they can either value + prioritize women and reap the rewards, or undervalue women and leave (lots) of money on the table.

Taylor Swift, Barbie, and Beyoncé have all conveyed a resounding message: it's simply good business to recognize and appreciate the economic power of women. Women are not only driving the U.S. economy right now, but our influence is only set to grow exponentially in the years to come. In the evolving landscape of the American economy, fortune favors those who value women.
---
About Caroline Fitzgerald
Caroline Fitzgerald (she/her) is a contributing writer for Parity and the CEO & Founder of GOALS - a women's sports marketing consultancy & media platform. Caroline launched GOALS in 2020 after recognizing that there was an opportunity to help women's sports teams sign more sponsorship deals - and help brands see the business value around investing in women's sports. GOALS also produces the leading women's sports business podcast - The Business Case for Women's Sports, which is presented by Ally. For more information on GOALS, visit https://goals-sports.com or follow on Instagram, LinkedIn, Facebook, X (formerly Twitter) and Threads.
---
About Parity
Minority-founded in 2020, Parity's mission is to close the gender income and opportunity gap in professional sports. By developing high-impact collaborations between brands, professional women athletes and their fans, Parity has proudly put more than $2 million in the pockets of women athletes, attracting dozens of brands to the movement in the process. The platform offers connections to more than 850 women athletes from 70+ sports, including well over 200 Olympians and Paralympians. For more information on how to tap into the rapidly rising influence and popularity of women athletes, visit https://paritynow.co or follow us on Instagram, LinkedIn, Facebook, X (formerly Twitter) and Threads.
---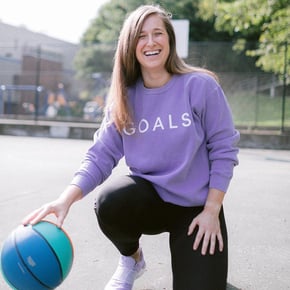 Caroline Fitzgerald
Caroline Fitzgerald is a contributing writer for Parity and the CEO & Founder of GOALS - a women's sports marketing consultancy & media platform. After launching GOALS in 2020, Caroline has quickly become a force for good and thought leader in the women's sports space.