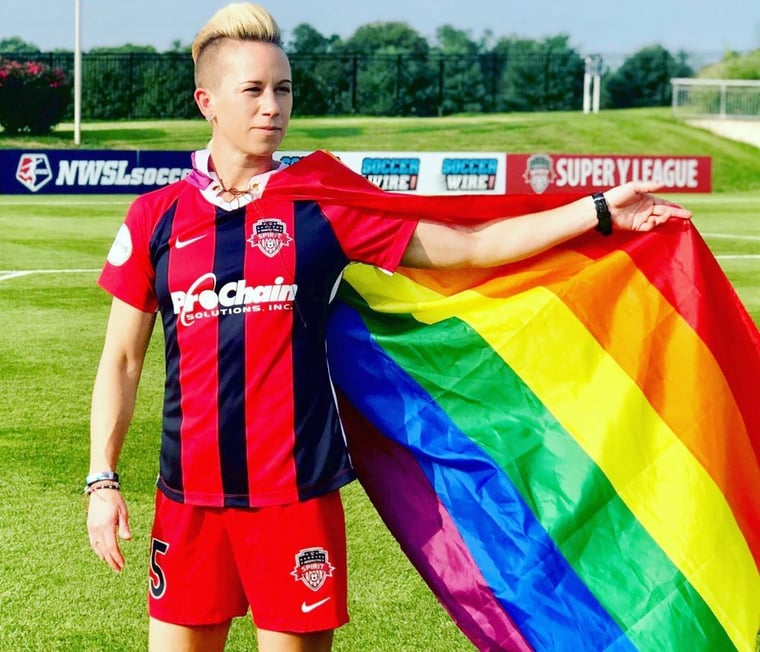 ---
Throughout Pride Month, we have the privilege of shining a spotlight on just a few of many Parity athletes who are powerful advocates for the LGBTQIA+ community. With discrimination against LGBTQIA+ folk extending far beyond the court or the track, Pride is not just a month for these athletes.
Read on to learn more about these incredible athletes using their platforms to challenge the status quo, uplift underrepresented voices, and inspire inclusivity and acceptance around the world!
9 Inspiring LGBTQ+ Activists in the Parity Community: Celebrating Pride 365 Days a Year
1. Joanna Lohman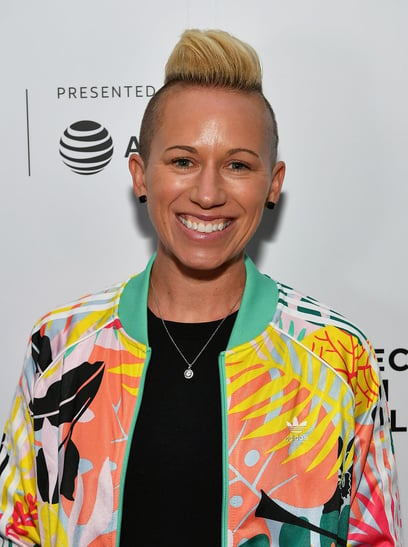 Image: Slaven Vlasic/Getty Images for Tribeca Film Festival
As a proud gay woman with over 16 years of professional soccer experience, Joanna Lohman is an advocate for gender equity, inclusivity, self-acceptance, and equality – she calls herself "The Rainbow Warrior." Sharing her personal story as an out professional athlete has led her to travel around the world with a focus on racial justice and building bridges between cultures as a Sports Diplomat with the Department of State. She has engaged and inspired people from all walks of life as a professional speaker, openly sharing topics like the power of authenticity, your mindset, and harnessing the power of adversity as a catalyst for success. Joanna has partnered with groups like the Human Rights Campaign, GLAAD, and SMYAL, and as an ambassador for the Women's Sports Foundation, DC SCORES, and Athlete Ally, all striving to create opportunities for every individual to participate in sports as their most authentic self.
2. Nikki Hiltz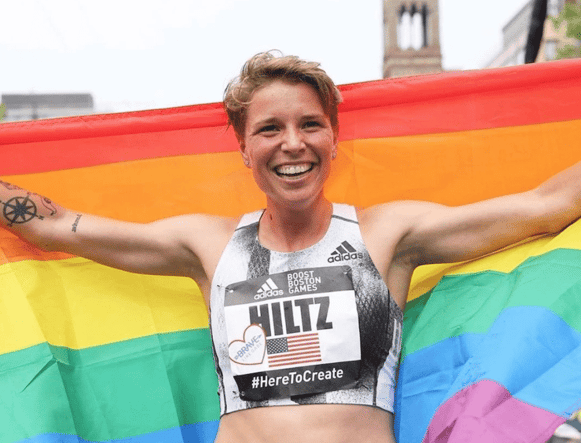 Image: Canadian Running Magazine
Nikki Hiltz is a professional runner paving the way to create a more inclusive space for LGBTQIA+ folks in the running world. As the world shut down in 2020, Hiltz faced their gender identity, its fluidity, and began to dream of creating a safe space for themselves and other queer people. The result of this self-reflection led to the founding of the Pride 5k, at which four people used the experience to publicly come out on social media! A year later, Hiltz followed suit with the support of the Pride 5k community to come out about their own gender identity. Hiltz is the first nonbinary, trans athlete that Lululemon has signed with, and they have used this platform to uplift the voices and celebrate the beauty of underrepresented identities in sport.
3. Isadora Cerullo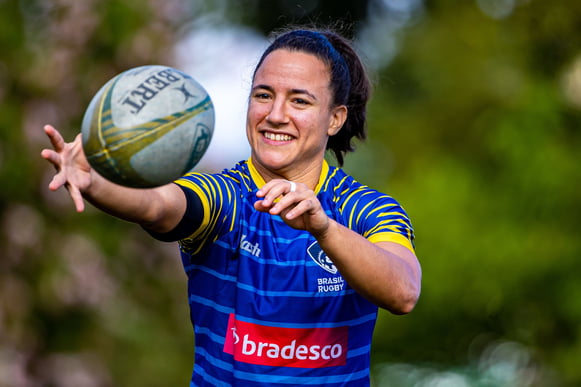 Image: Buda Mendes/Getty Images
An Olympic Rugby player turned athlete-activist, Isadora Cerullo has used her platform to speak about diversity and inclusion in sport as a proud, out athlete. In 2016, she accepted a public marriage proposal from her partner, Marjorie Enya, on the field at the Summer Olympic Games! Cerullo has joined forces with the San Francisco AIDS Foundation and the Los Angeles LGBT Center to provide counseling, HIV/STD screenings, linking youth experiencing homelessness and people with HIV to housing, and more.
4 - 5. Kim Meylemans & Nicole Silveria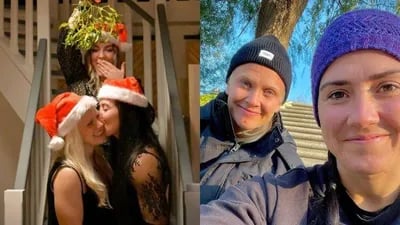 Of the top-20 world competitors in skeleton, two of them happen to be Parity athletes! Kim Meylemans and Nicole Silveira connected through their shared love of the sport and have proudly shared their partnership publicly online. Alongside several other athletes, Meylemans refused to participate in the World Cup in a host country that enforced anti-LGBTQ policies in 2016. She has since become an ambassador for OUT FOR THE WIN, an organization with a mission to empower youth to feel comfortable being themselves by working to increase the visibility of LGBTQIA+ community in all sports through storytelling.
6. Dani Robinson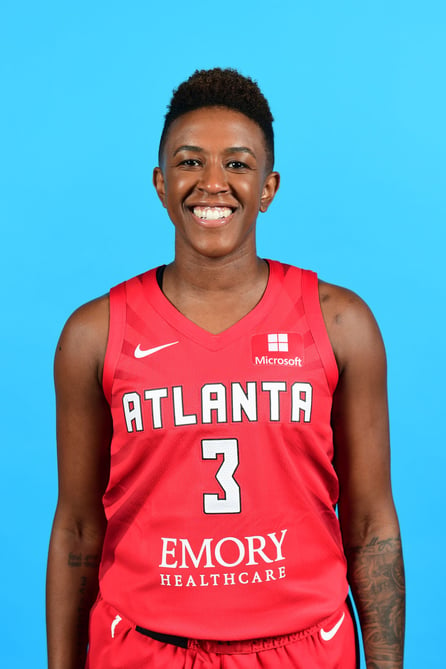 Image: NBA Photos/NBAE via Getty Images
One in five WNBA players are publicly out as LGBTQIA+ – Atlanta Dream powerhouse Dani Robinson is using her platform to showcase her marriage to Drey Mingo with pride! The Human Rights Campaign Foundation has reported 84% of spectators and athletes having witnessed anti-LGBTQ attitudes in sport. The seemingly simple act of sharing her snippets of her personal relationship to her audience of 8.72k reinforces the importance of inclusion, the spirit of pride, that love is love! "I'm so proud to be part of a league that supports LGBTQIA+ athletes. We have a really outspoken group of women who aren't afraid to stand up for each other and always have each other's backs. We have people fighting for us, and it's always a conversation that's at the forefront of the table."
7. Chelsea Wolfe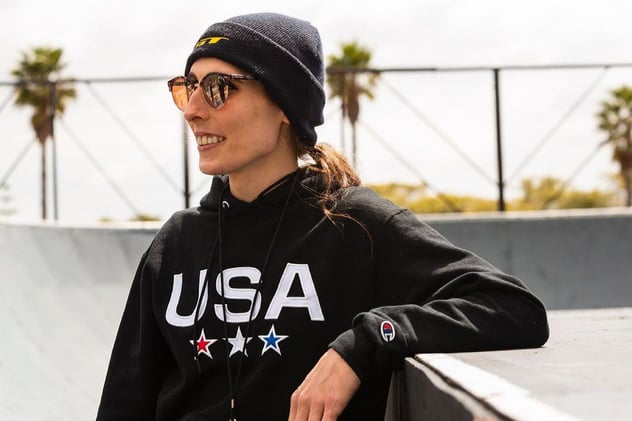 At the 2020 Tokyo Games, BMX rider Chelsea Wolfe became the first trans athlete to represent Team USA at the Olympics. Wolfe has been recognized by her hometown, Lake Park, Florida, after the state's governor signed a bill into law barring transgender girls from playing on public school teams, and continues to leverage her media visibility to foster dialogue about trans rights in sport. "It was over 10 years ago that I was coming out to myself and grappling with the reality that I was trans. It was terrifying. You don't know how a small town in Florida is going to react to that," she said. "It's incredible that the town can appreciate how important the work I'm doing is."
8. Dewi Weber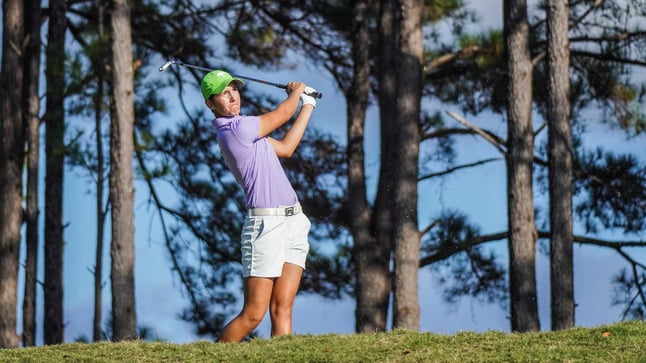 An athlete from childhood to now pro LPGA golfer, Dewi Weber has spoken openly about her experience facing heteronormativity in the golf world, "I think in general people dance around the word "queer," which I personally associate with almost shame. My first year on the LPGA, someone asked me if I had a boyfriend, and I said 'no, I have a girlfriend, and her name is Jen.'" Weber simply being out and authentic in a space where "sometimes people are a little afraid of what sponsors and the target demographic might think" is opening doors to greater acceptance and understanding in a world that has not yet fully embraced the existence of LGBTQIA+ individuals.
9. Jasmine Thomas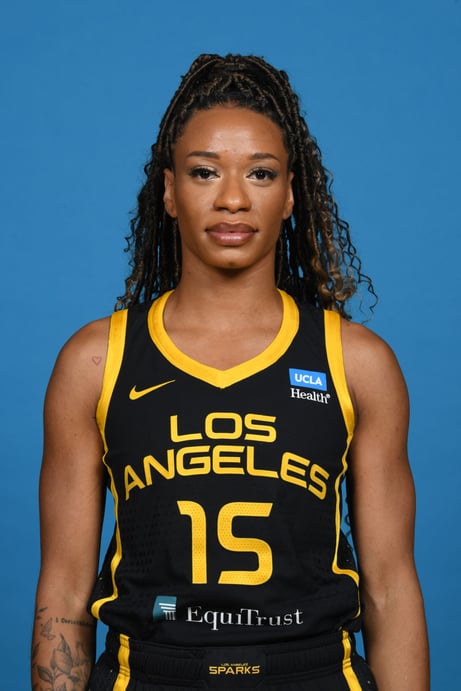 Image: NBA Photos/NBAE via Getty Images
Jasmine Thomas is not only a professional basketball player for the Los Angeles Sparks, but an active philanthropist and blogger! She has been open about her experiences dealing with representation in the WNBA, gender expression, and anti-LGBTQIA+ laws in her fight to promote equality, visibility, protection, safety, healthcare, and resources for the community.

What does pride mean to Jasmine? "I think my definition of pride is just being unapologetically yourself. You know, it helps other people that are dealing with expressing themselves when you can talk about it and explain it and try to make it make sense. But, if I'm being honest it doesn't have to make sense to anybody else, but you. If you feel good about who you are, and you know how you're living and how you're treating other people, then you should be proud of yourself. That is pride, to me."
---
The incredible LGBTQ+ activists in the Parity community showcased in this article exemplify the true essence of Pride, celebrating and advocating for LGBTQIA+ rights every day of the year. From soccer fields to running tracks, Olympic stages to golf courses, these athletes have fearlessly used their platforms to challenge norms, uplift underrepresented voices, and inspire inclusivity worldwide. By sharing their personal stories, fighting for equality, and fostering dialogue, they have become powerful advocates, making a significant impact on the sports industry and beyond. Through their courage and unwavering commitment, they remind us that Pride is not confined to a single month but rather a continuous journey towards acceptance, authenticity, and love.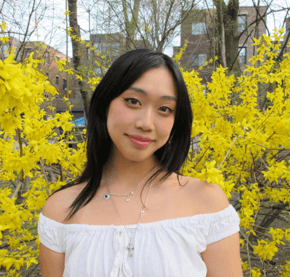 Emmy Ma
Emmy Ma works as a Content Intern at Parity. She has been involved with the company since 2021, not long after retiring from professional figure skating at age 20. During her athletic career, she represented both Taiwan and Team USA at international events. She graduated from Boston University in 2022 with a B.A. in Advertising and a minor in Psychology.