Investing in women's sports is the game-changing play that's easier than you think.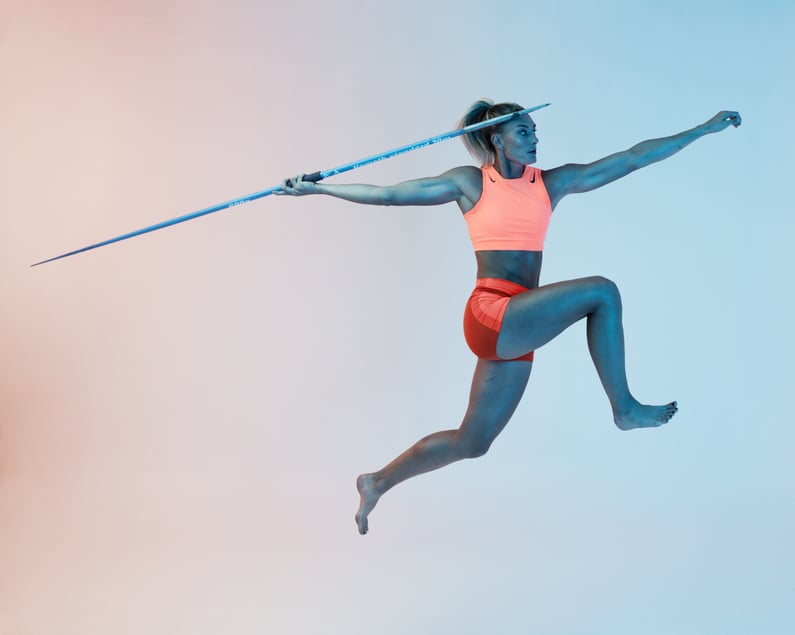 The world of sports is undergoing a transformative shift, with women's sports surging to the forefront. As a medium-sized business owner, you might be wondering, "How do I dive into this domain?" Investing in women's sports isn't just about potential financial returns but about championing gender equality and creating profound social impacts. Here's your concise guide on how to make a winning play in the world of women's sports investment.
1. Dive deep
Begin by immersing yourself in the world of women's sports. Beyond the limelight, understand the grassroots movements, historical moments, challenges, and untapped opportunities.
2. Goalpost
What's your end game? Brand awareness, DEI initiatives, or both? Define your budget, risk appetite, and align them with your objectives.
3. Network like a pro
Build connections within the women's sports community. The more you're engaged with women athletes and women's sports executives, the better insights and opportunities you'll discover.
4. Choose your play
From athlete sponsorships to team ownership or media rights, decide on the type of investment that resonates with your goals. Don't forget that public speaking, event appearances, product R&D and so much more are on the table here.
5. Do your homework
Research thoroughly. Although women's sports aren't new, your first investment in the space might feel a little foreign at first. Start asking questions!
6. Play by the rules
Stay compliant. If you think a campaign or activation might be a risky play, get advice from legal and industry experts familiar with sports law to ensure your bases are covered.

7. Game plan
Map out your business strategy, considering your budget and potential return on investment. Don't put all your eggs in one basket. Engage with multiple opportunities within women's sports to optimize your gains. Most marketers engage in social media campaigns and nothing more.
8. Keep score
Set KPIs. Monitor if your investments align with your objectives and pivot if necessary. Stay open minded to niche sports and their athletes.
9. Be the hype
Get excited and promote your involvement. It's a win-win for your business and for women's sports awareness. Check out these examples from No Cow and PBX Pickleball:
10. Marathon, not a sprint
Investments can take time. Stay committed and see the long-term vision for both monetary and social returns.
11. Beyond investments
Contribute more than money. Support grassroots programs, mentor, and be an active pillar in the women's sports community.
Stepping into the world of women's sports can begin with supporting just one female athlete. By rallying your company behind her, you're not only fostering a passionate brand ambassador in the sports arena but unlocking doors to untapped markets. As the space grows in popularity, now is the pivotal moment to make your mark. Dive in before it's crowded and position your brand at the forefront of this rising tide.
Still have a few burning questions? Learn more about what we do here or request a consultation with our team of women's sports activation experts here.
---
About Parity
Minority-founded in 2020, Parity's mission is to close the gender income and opportunity gap in professional sports. By developing high-impact collaborations between brands, professional women athletes and their fans, Parity has proudly put more than $2 million in the pockets of women athletes, attracting dozens of brands to the movement in the process. The platform offers connections to more than 850 women athletes from 70+ sports, including well over 200 Olympians and Paralympians. For more information on how to tap into the rapidly rising influence and popularity of women athletes, visit https://paritynow.co or follow us on Instagram, LinkedIn, Facebook, X (formerly Twitter) and Threads.
---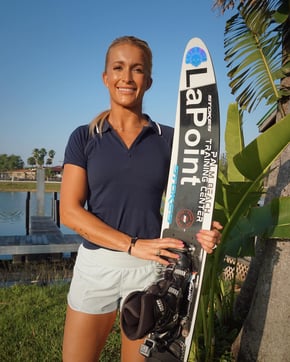 Elizabeth Montavon
Elizabeth Montavon works at Parity as Director of Athlete Marketing and Social Media. Elizabeth has a lengthy resume in marketing and joined Parity for the opportunity to help close the pay gap in sports – and to give women athletes more autonomy and power over their careers in the process. She is a professional waterskier and 9-time national champion, U.S. Open champion and Pan-American games champion.