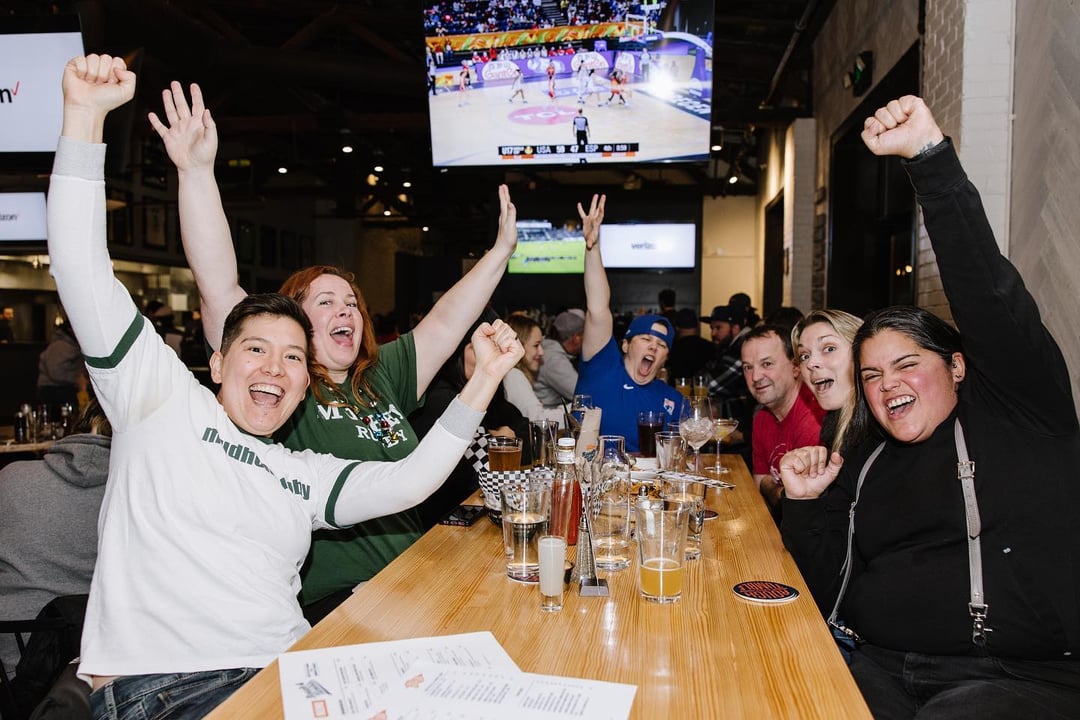 Credit: Jane G. Photography
2022 was a defining year for women's sports. From financial growth – the USWNT's equal pay deal and overwhelming NIL success for women's collegiate athletes – to defining moments in the sport itself – think Serena Williams' final fanfare or the Las Vegas Aces winning their first WNBA title in front of a sold out crowd – the progress made this past year is undeniable.
Those with deep involvement in the women's sports world, however, were far from surprised at these leaps and bounds. In fact, anyone following women's sports could have easily anticipated the growth, the hype, and the success.
Brands that had been sitting on the sidelines took notice. Sponsorship deals in women's sports went up 20% in 2022, and if recent NCAA women's college basketball viewership numbers are any sign of what to expect in 2023, we're in for another highlight year.
Despite improper public perception and lacking media coverage (a 2019 study done by the University of Southern California and Purdue University revealed that only 5% of sports media coverage focuses on women), fanbases for women's sports are not only existent: they're flourishing.
Jen Barnes, founder of Rough & Tumble Pub in Seattle, can attest to this. In winter 2022, she opened Rough & Tumble's doors to provide her community with an inclusive public space to watch women's sports. Just months later, Barnes is already considering expansion.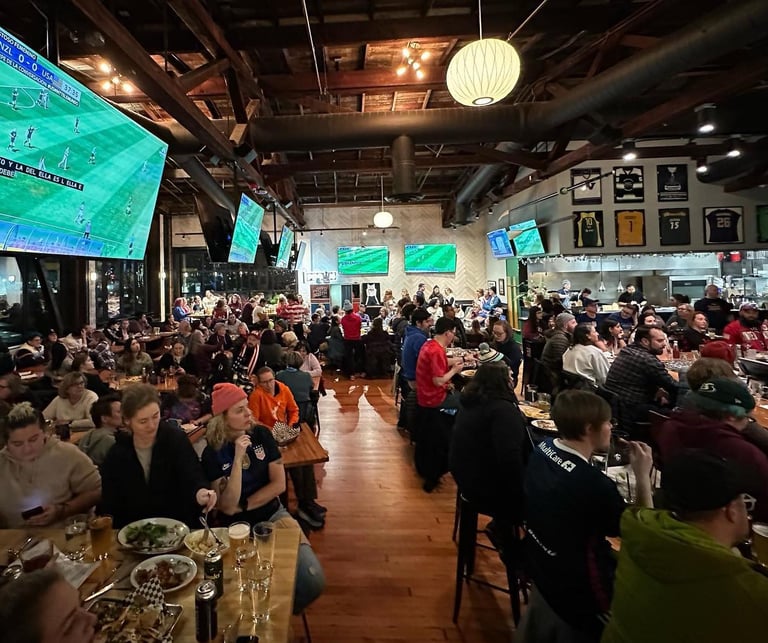 Credit: Entwined Portraits
Nearly 100 people watched the 2023 NWSL Draft from Rough & Tumble, including OL Reign draftee Shae Holmes and her family. The following week, a sold-out crowd of over 200 watched the USWNT friendlies, with others queuing down the block in hopes of squeezing in.
"In the events world, there's a bit of a golden rule that at least 30% of RSVPs won't attend," said Barnes. "At Rough & Tumble so far, the opposite is true… we need to account for 30-50% additional attendees because folks who didn't RSVP just start showing up."
RELATED: Women's sporting events that brands need to pay attention to in 2023
It's not just in-person fanbases that flourish – online communities also play a key role in the continued success of women's sports. These communities would not exist without people like Jackie Gutierrez, who founded Women Kick Balls (WKB) in 2019. Gutierrez provides written coverage of the NWSL and USWNT, and offers freelance marketing and public relations services to sports organizations and athletes.
In addition to publishing regular articles on her website, Gutierrez tweets regular women's soccer updates out to WKB's Twitter following of over 6,300.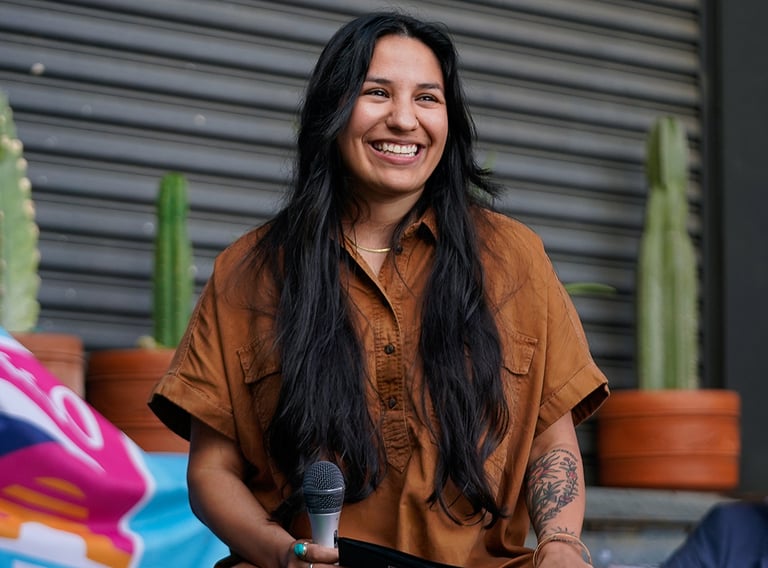 Credit: San Diego Wave
"I've always been fascinated at how sports bring people together in a unique way," said Gutierrez. "I care about making genuine connections with people from all over the world."
Though Gutierrez and Barnes have successfully built brands around women's sports, their paths have not been without challenges.
"'I always hear the message of 'Invest in women. Believe women. Hire women,'" said Gutierrez. "And while it's a great message, I don't often see the same people preaching that message putting it into action."
RELATED: 5 benefits of working with elite women athletes
Barnes echoed this disappointment in systemic support systems, recalling her struggles to transform Rough & Tumble from an idea into reality.
"We all know that women already face systemic discrimination, unequal funding access, and less sponsorship than men in the business world," she said. "I faced every imaginable challenge… at every single step of the way."
Ultimately, deficiencies in women's sports fanbases are not a product of insufficient interest or an inferior product – there's simply a lack of mainstream exposure. The work of Barnes and Gutierrez actively combats this, continuing to highlight women's sports as a realm with incredible social and economic growth potential.
"I encourage people to not only support women in sports by watching games and buying merchandise," Gutierrez continued, "but also by supporting the grassroots efforts of the people who are doing continuous work to elevate the game. Because they're important, too."
Another figure at the forefront of this movement is Jenny Nguyen, owner of The Sports Bra sports bar in Portland. Open since May 2022, The Sports Bra parallels Rough & Tumble in both its operations and its values. While Nguyen prioritizes maintaining an inclusive public space to consume women's sports in, she also understands the potential for financial growth in the women's sports industry.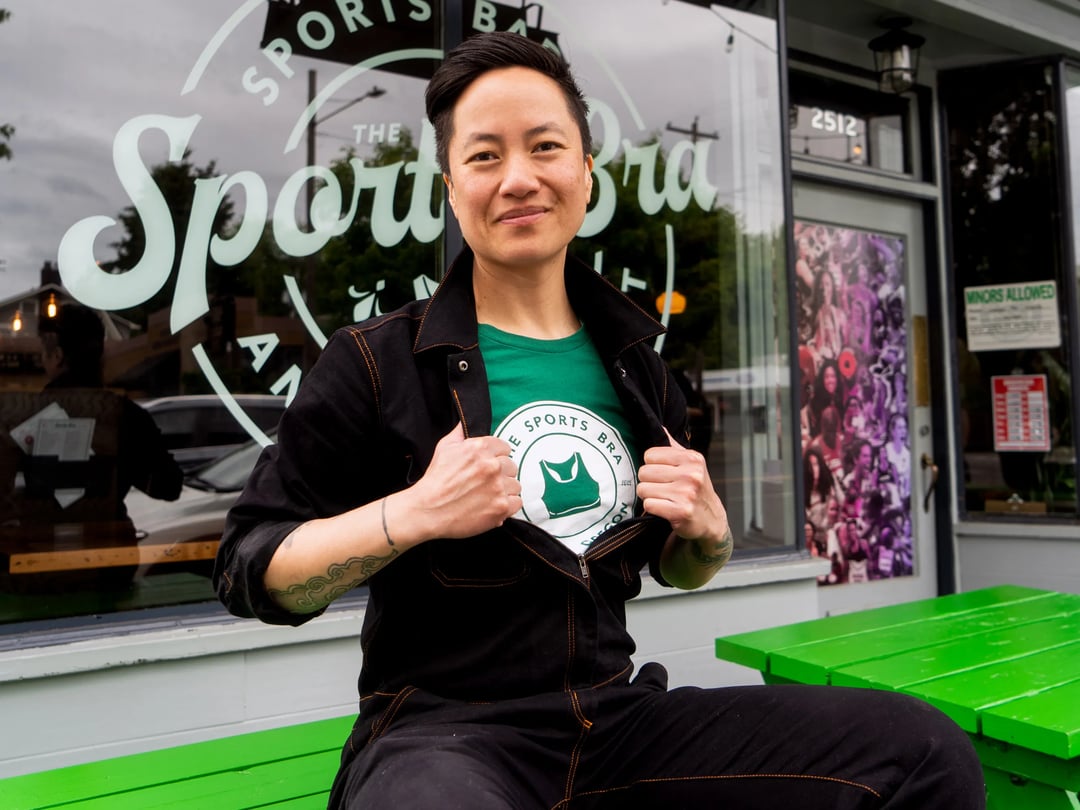 Credit: Christine Dong
"The ultimate goal for The Sports Bra is to create a movement that is unique, inspiring and helps to progress… towards gender equity in sports," said Nguyen.
"By showing the general public that there is HUGE interest in women's sports and by giving the community a space to come together to celebrate in this way, we want to raise awareness that investing in women is not only the right thing to do… but also profitable."
The key difference that sets these three entrepreneurs apart is their dedication to setting a new precedent. The very essences of their careers are about blazing new trails, building new communities, and defying expectations.
Gutierrez, for example, charges no fee for a subscription to her articles.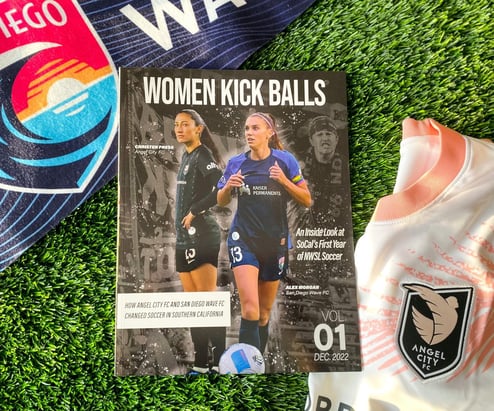 Credit: Women Kick Balls
"When I first started writing, I noticed that a lot of sites limited coverage through paywalls," she said. "As someone who spent five years studying journalism and communications, I understand the business model behind paywalls, but I also want to make coverage available to fans at all levels. In fact, whenever someone subscribes to my website, I actually send them a handwritten note and a sticker… for free."
"If we want to make sports inclusive, I also think they need to be accessible to everyone."
This business model directly combats the widespread unavailability of women's sports content and emphasizes the holistic community-focused culture of women's sports.
"It has been very important to me that Rough & Tumble is inclusive to all," said Barnes similarly. "Any fan of sports is a fan of sports. Period."
"Ultimately, we need to stop separating sports fans by whether they're women's sports fans or men's sports fans. However, until we have parity between genders in sports media coverage, marketing, sponsorship, and access, we do need to specifically highlight and prioritize women's sports in order to reach a place of equality."
Much of the power held by WKB, Rough & Tumble, and The Sports Bra is their ability to force accountability: accountability from mainstream media outlets, who can see the success of grassroots women's sports fandom; accountability from sports bars that refuse to air women's games.
"We get to make this industry whatever we want it to be," said Barnes.
"We are setting different goals, using data in different ways, organizing leagues and sports in ways that haven't been done before, and working hand-in-hand in ways that just simply don't occur in the male sports industry."
With this mindset, the goal is not to fit the standard – the goal is to redefine it.
You can follow Women Kick Balls (@womenkickballs), Rough & Tumble Pub (@roughandtumblepub), and The Sports Bra (@thesportsbrapdx) on Instagram.
---
Follow Parity on Instagram, LinkedIn, Twitter, Facebook, and TikTok to stay up-to-date on news surrounding elite women athletes and sports marketing.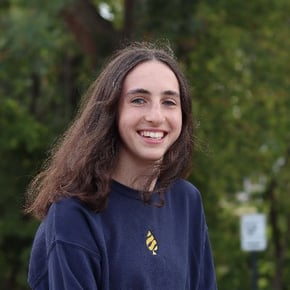 Charlotte Ebel
Charlotte Ebel is a freelance writer for Parity. She is currently an undergraduate student majoring in Public Relations and a member of the Rowing team at Syracuse University.