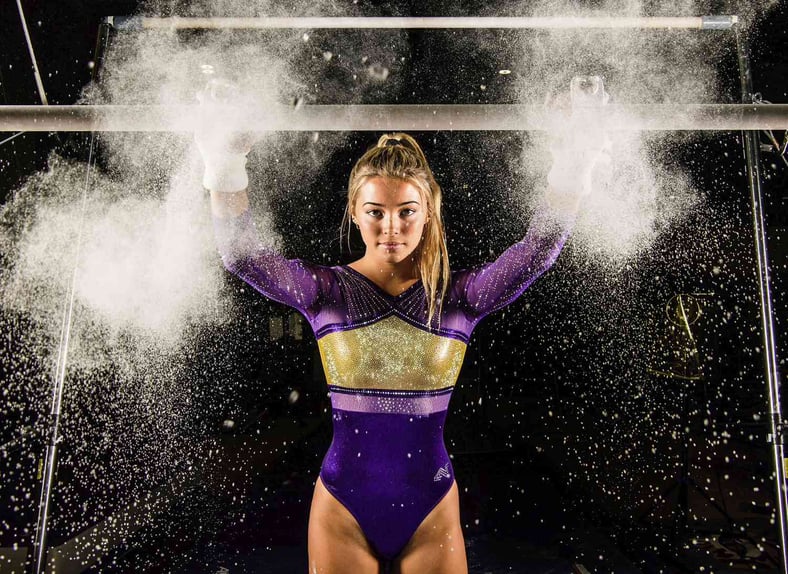 Livvy Dunne is currently the highest paid NCAA woman athlete, clocking in at an annual value of $3.2M, according to On3. Image: Brandon Gallego
The passage of NCAA's Name, Image, and Likeness (NIL) rule in June 2021, transformed the college sports scene by allowing collegiate athletes to profit off of their personal brands while maintaining NCAA eligibility. However, the reverberations of NIL are not contained to college athletics – its passage also reshaped spending in the professional realm.
Although it doesn't always seem like it, there is a finite amount of money to be spent in sports, and a finite amount of places in which to spend it. Before NIL, brands wishing to partner with athletes had no choice but to pour their resources into professionals. However, the past two years have seen a seismic shift in the distribution of financial resources to athletes. A report published by Opendorse projects $1.175 billion of NIL spending in 2023-24, a truly mind-boggling figure considering NIL's infancy.
Although college athletes undoubtedly deserve to earn money for their efforts, they have significant institutional boons in areas where professional athletes are often hung out to dry – that is, professional women athletes.
College athletes are provided with recovery tools, meals, travel, gear, physical therapists, advisors, coaches, and (oftentimes) scholarships that cover the costs of school. These are all things that professional women athletes are frequently expected to provide for themselves, struggling to stay afloat in an industry built by men for men.
Ultimately, what NIL has done is exaggerate existing disparities in sports funding and profitability. Of the $1.175 billion in projected NIL spending over the next year, $595 million will go to Power 5 football teams with a total of $726.2 million going to collegiate football across all levels. In a distant second place is men's basketball, earning a projected $303 million; third place goes to women's basketball, netting $59.4 million. Is this still a significant amount of money? Absolutely – the top women's college basketball players will out-earn their early WNBA salaries before they even graduate. However, there are more college sports than football and basketball – a lot more, actually.
According to On3, only 2 women athletes rank in the top 10 NIL Valuations & Rankings: Livvy Dunne and Angel Reese. The next woman, Flau'jae Johnson, doesn't appear until #17 and Caitlin Clark comes in as the fourth highest-value NIL NCAA woman athlete, ranked #48.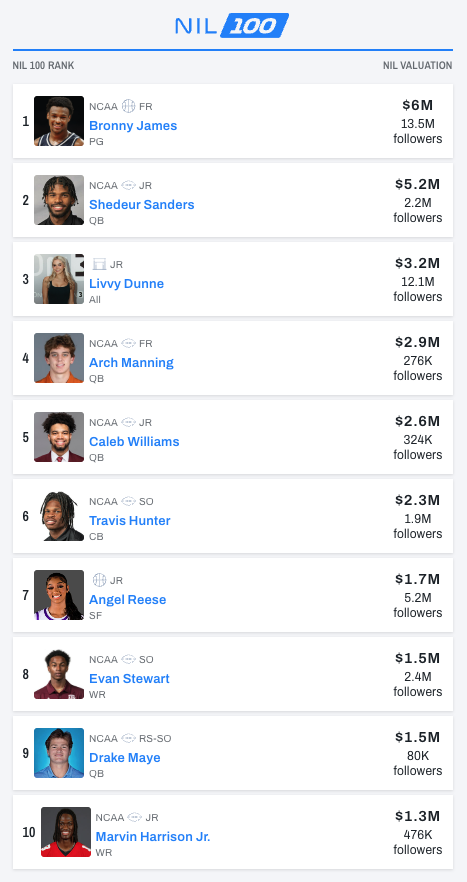 So what happens to these other athletes? It's easy to get lost in the jaw-dropping figures that appear in NIL-related headlines and forget that most of the money is going to the same places where profitability was never hard to come by in the first place. In the first year of NIL, 82.6% of all compensation went to football and basketball. The NCAA oversees 24 total sports – that leaves 17.4% of NIL dollars for the remaining 21.
Most of the top women's earners in NIL net their endorsements through the development of their individual brands on social media. This is a tried and true strategy for women's athletes seeking endorsements, but sets wildly unrealistic expectations for those trying to supplement their competitive earnings. Social media influencing requires the same level of attention as a full-time job, and for many who do it at a high level, it is a full-time job. Now, imagine building yourself this platform while training and competing as a professional athlete.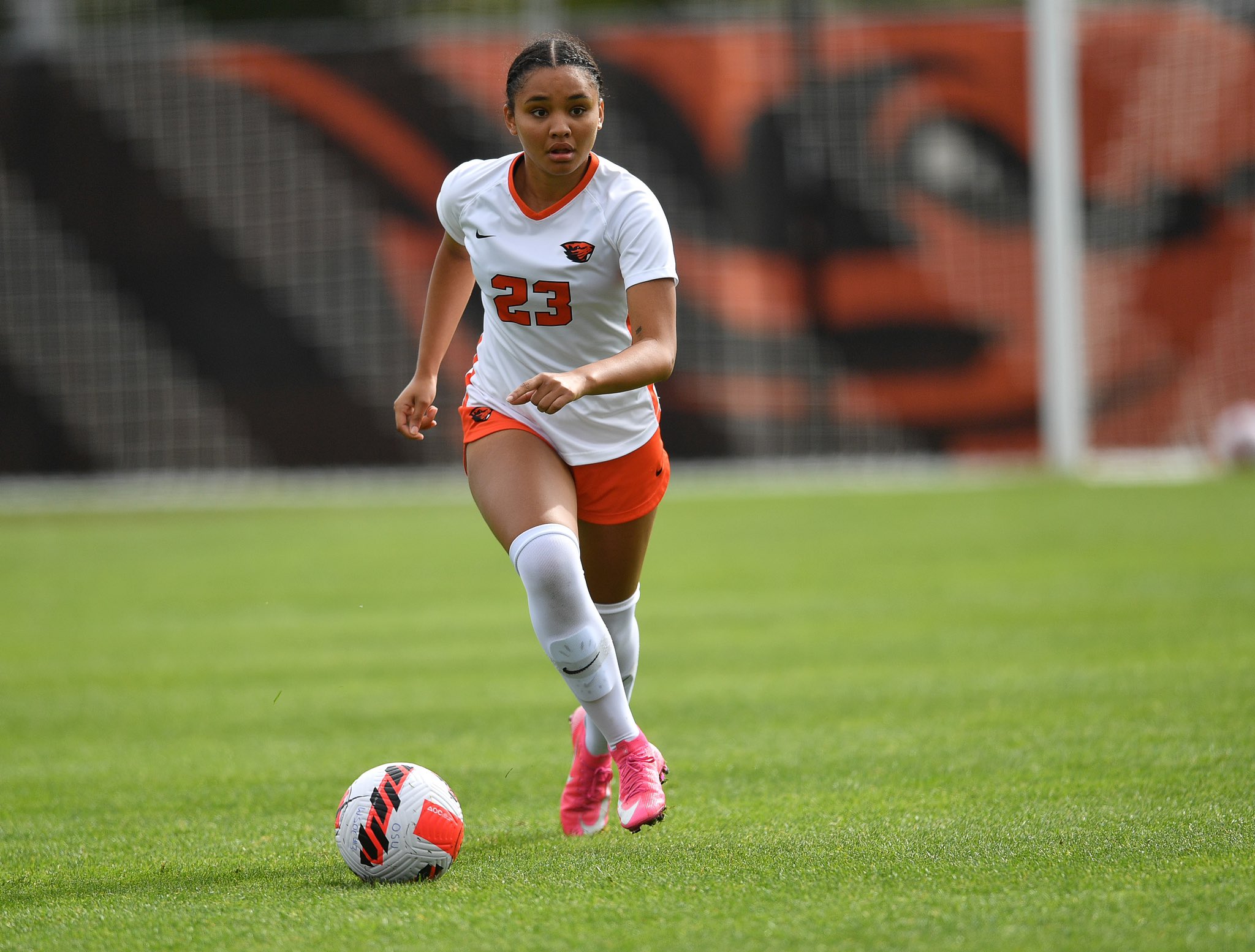 In an interview with Forbes, former Oregon State women's soccer player Skylar Herrera said, "I don't know if it's really resentment, but I definitely joke around with some of the football players, 'cause you have that NIL check, buy me this.'" Image: Oregon State Women's Soccer Team
It has always been enough for men to just be good at their sports – sponsorships is just another realm in which unadorned excellence for women feels like the bare minimum.
Those who praise NIL and its positive impact on the financial stability of women athletes typically cite the ways in which it allows women college athletes to set themselves up for the future, particularly in a world where few professional leagues or opportunities await them after graduation. At first glance, this argument rings true – investing in women at any level is a win, and many athletes can profit from their college's existing brand value. However, this argument also glosses over the fact that most professional sports careers for women are not profitable or sustainable. Instead of just accepting this, should we not be pushing for change at a higher level?
One of the favored arguments against paying professional women's athletes more is that there just isn't enough money in the women's sports industry. Athletes are constantly told that their leagues need more time to develop, and their salaries will inch up gradually over time as their leagues grow and progress. Not only does this place blame on the athletes, but it is also a lie. Nothing exposes this argument more quickly than a glance at the amounts of money pouring into NIL deals. Over $1 billion spent in just the third year of NIL is clear evidence that there are people and corporations willing to spend big on sports.
The issue isn't the money – it's sexism.
This is not to completely detract from the positives of NIL, of which there are many. College athletes deserve earnings, and many women athletes are transforming their futures by capitalizing on the opportunity. But don't let it distract from the dearth of opportunities in the professional women's sport space. NIL, like college, should be a stepping stone to larger opportunities in the future. However, these bigger and beter opportunities simply do not exist in the professional women's sports space on the scale that they need to. College doesn't last forever – women college athletes should be able to look at their futures with excitement, not dread.
---
About Parity
Minority-founded in 2020, Parity's mission is to close the gender income and opportunity gap in professional sports. By developing high-impact collaborations between brands, professional women athletes and their fans, Parity has proudly put more than $2 million in the pockets of women athletes, attracting dozens of brands to the movement in the process. The platform offers connections to more than 850 women athletes from 70+ sports, including well over 200 Olympians and Paralympians. For more information on how to tap into the rapidly rising influence and popularity of women athletes, visit https://paritynow.co or follow us on Instagram, LinkedIn, Facebook, X (formerly Twitter) and Threads.
---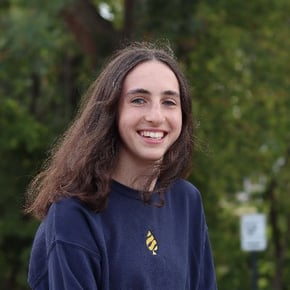 Charlotte Ebel
Charlotte Ebel is a freelance writer for Parity. She is currently an undergraduate student majoring in Public Relations and a member of the Rowing team at Syracuse University.