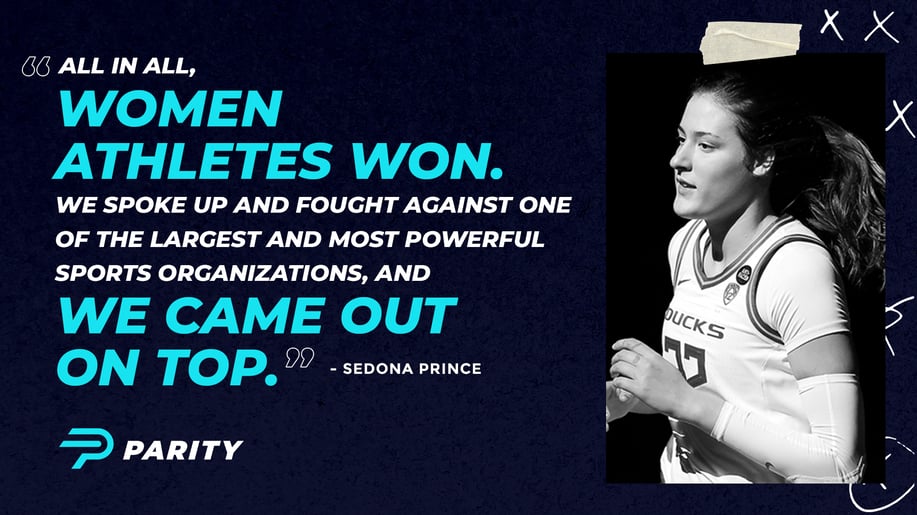 A year ago, Oregon University student-athlete Sedona Prince posted a TikTok showing the differences between the men's and women's weight rooms during their respective NCAA DI Basketball Tournaments.
Within 24 hours, everyone in the sports world was talking about the 20-year-old's video, and the outrage that followed sparked historic changes in the way collegiate women athletes are treated. Here, she writes for Parity on her journey:
---
Since I posted that video, a lot has happened.
What we as women student-athletes had known for years was finally being acknowledged by the entire country. The good news is that in the time since, there have been visible changes made to improve the treatment and care for collegiate women athletes.
The NCAA has made sure to erase any future of being nationally embarrassed again by making everything "equal." What does "equal" mean? Well, at the very least it includes receiving the same swag bags as the men - a huge upgrade compared to the sad trinkets we got last year. Although they might not have been the most fashionable pieces, we did get the exact same things that the men got.
Equal treatment also meant hot meals! Much better than last year's cold, TV dinners, which usually included a dry slab of meat, uncooked vegetables, and a rock-hard piece of bread while the men had a much wider variety of options. This year, we had fresh and tasty meals after each practice. We truly felt like respected elite athletes.
Another HUGE improvement: As we flipped through the TV channels in the hotel, we only saw women's games on the major cable networks. People everywhere were watching the games and live tweeting.
It was such a beautiful feeling knowing that after 50 years of Title IX being in place, organizations are finally treating women with more respect. The fact that it has taken 50 years for a law to actually be enforced, though, shows how deep the disparity in sports exists.
All the women athletes who have come before us have been fighting this fight for a long time, and I'm happy that the media coverage has been increasing and continues to prove how valuable women athletes are.
There were a lot of small other changes from last year's tournament, but the biggest and probably most incredible one was our tournament finally being branded as "March Madness."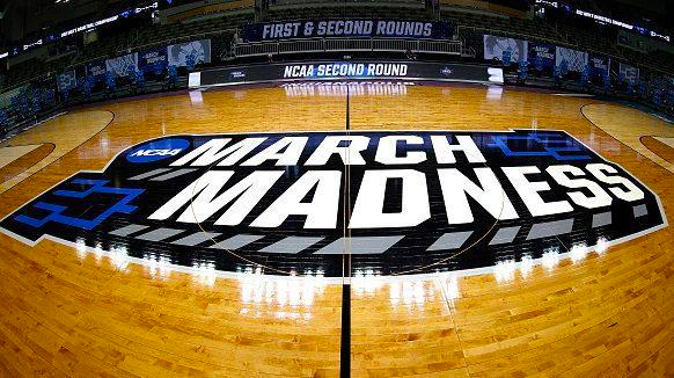 Photo credit: NCAA
It's hard to believe that a Final Four, like in 2018 that had two incredible buzzer beaters to win a National Championship, was not called March Madness. I don't know what I was expecting for this year's tournament for me and my team. I know that on the court, I love to compete and I wanted to go as far as possible. Off the court, though, I was definitely expecting a change from last year in terms of equal facilities and resources to the men.
So, walking through the halls and seeing the massive posters and incredible branding this year almost brought me to tears. The work that so many incredible women athletes have done throughout the decades has begun to pay off.
I think we have taken a huge step in the right direction. Seeing actual improvements first-hand, inspired from all of our voices and social media platforms, feels empowering. I want this to be another example in the long list of women who have and continue to fight for equality in sports.
Although there has been a lot of positive change, the fight is not done yet. There are still massive disparities that exist and women that are getting the short end of the stick, still. It feels good to see advocacy working, paving the way for future generations, and to watch our voices and platforms continue to grow.
This is why I work with a company like Parity, whose sole purpose is to help close these disparities between men and women athletes. It is undeniable that women athletes are valuable and impactful.
All in all, we won. We spoke up and fought against one of the largest and most powerful sports organizations in the world, and women athletes came out on top. Let's hope there will never be another opportunity like there was last year to show such disgusting disparity, but if there is, I know that we will win.
- Sedona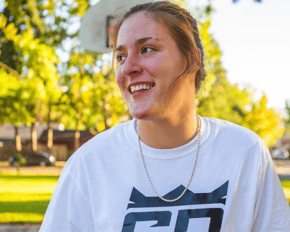 Sedona Prince
Sedona Prince is an internationally-known basketball player who helped to transform the NCAA Women's DI Basketball Tournament by highlighting the inequalities for participating women athletes.