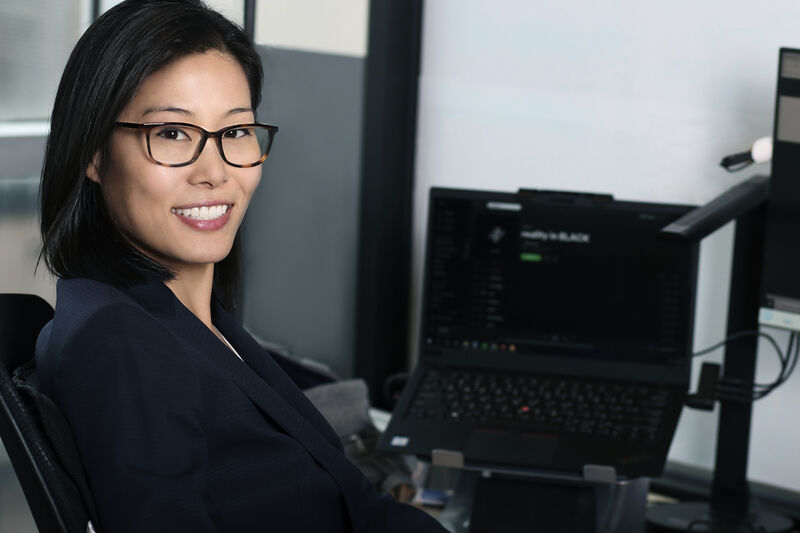 NEW YORK (July 15, 2021) - Company co-founder Minji Ro has been named co-CEO of Evolution of Sports (EOS), the company announced Wednesday.
A Wall Street executive for 12 years at Merrill Lynch, Goldman Sachs and Deutsche Bank, Ro co-founded EOS in 2016 with fellow Wall Street veteran Bill Shelton, with whom she now serves as co-CEO. Ro is a passionate women's sports advocate who early in her career worked in operations for the WNBA's Chicago Sky, and from 2009 to 2017 served as Women's Division board member of the New York City Gay Basketball League, including serving as commissioner. Her undergraduate thesis at Northwestern studied pay discrepancies between the NBA and WNBA.
As co-CEO, Ro will continue to lead all operational aspects of EOS, including budgeting, hiring, partnership execution and strategy.
"We are thrilled to have Minji as co-CEO, with the title that accurately reflects the leadership role she has had at EOS since our founding in 2016," Shelton said. "In the coming six to twelve months, EOS is poised for exponential growth, and having her in this role will be a key for our continuity and success. EOS would not exist without her as a company, and we would not be on our current trajectory without her consistent leadership in managing our growing business."
A Harlem-based sports and technology company focused on creating tools and experiences that improve the lives and futures of professional athletes and their fans, EOS' primary brand is Parity. Established in 2020, Parity generates revenue for women athletes by uniting data analytics and cultural relevance to match professional women athletes with sponsorship and revenue opportunities, primarily via digital media platforms. With a current roster of nearly 600 athletes from more than 35 sports, Parity pairs athletes with brands and causes whose values align in an effort to tackle the massive gender pay gap issue in professional sports sponsorship income and to create a true middle class among women athletes.
Parity currently works with more than 20 companies and brands, including Microsoft, Gainbridge, Morgan Stanley, DNA Vibe, Strava, Thule, Literati and more. In addition to working with nearly 600 athletes, Parity also has agreements with the Professional Women's Hockey Players Association, with more such agreements set to be finished in coming weeks.
To learn more about Parity, www.paritynow.co . For more information about EOS, visit www.eos.coach
Contact: Alana Casner, EOS - alana@eos.coach