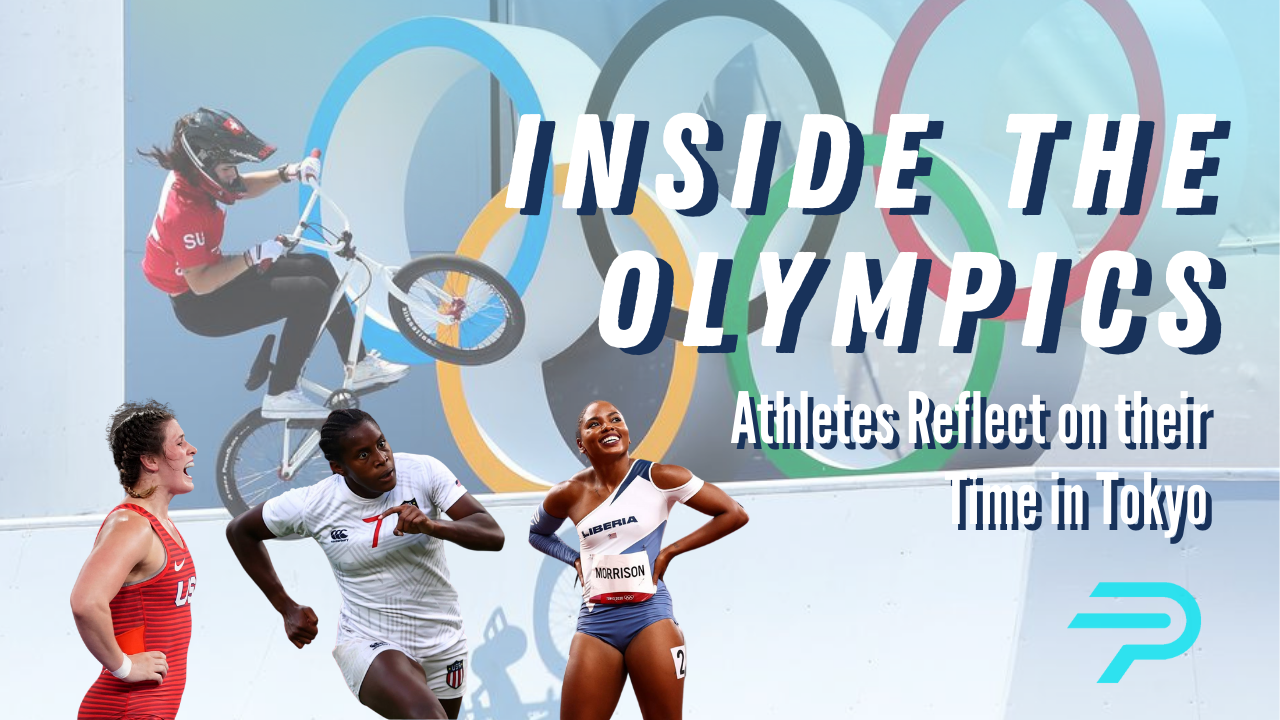 After months of cancelled events and uncertainty, the Tokyo Games served as a moment of celebration for athletes from all around the world. The arenas were a little quieter this year, however, as safety measures prevented spectators from attending the events. We wanted to hear first hand from the Parity athlete community about what their experience in Tokyo was like! Here's what they had to say…
Q: After being delayed a year, how was your overall experience in Tokyo?
Nicole Heavirland: It was great! Every day I was thankful for Tokyo / Japan putting on the event and making it happen. It obviously wasn't the experience that most athletes are used to but overall I was grateful.
Naya Tapper: It was different from what I expected. It was all about work for the most part. I had an amazing time but it was definitely hard work and not much play which obviously makes sense ha! It was overwhelming at times in positive and negative ways but it was a once in a lifetime experience that will live with me forever. I'm so grateful I was able to experience it.
Adeline Gray: Positive and kind. The people of Japan were so kind and reasonable in their requests that I felt thankful and safe.
Abby Gustaitis: Incredible. The hosts did such an amazing job. Safety was a number one priority. I felt that the hospitality was second to none. I always felt safe and comfortable in all venues. I was really excited to compete even without fans.
Liz Gleadle: Great! But, I've never been this exhausted after an Olympics. 5 years is too long.
Kara Winger: Such a relief. A lot of this extra year was really lonely for me, so to be reunited with U.S. teammates and friends from around the world felt amazing. It was very clear to me during this Games that I'll miss that feeling the most when I'm finally done with sport. I really soaked up the team building experiences the whole time I was there.
Q: What was your favorite moment in this entire Olympic process?
Naya Tapper: My favorite moment in the entire process was arriving at the village. That first day was so magical and felt like Christmas on steroids. It's a first time experience for everything there and first time experiences only come once! Opening our gifts, going to the cafe, and seeing our dorms and all the amazing athletes there on that first day was crazy. It seemed unreal for the first couple of days and still even after that.
Kayla Alexander: Being able to compete on the biggest stage alongside my teammates, representing my country. I hope we made them proud.
Ebony Morrison: I enjoyed all of it. But I loved the Opening Ceremony. It was amazing to see all the different countries and people. There was a lot of love there.
Chelsea Wolfe: When it finally hit me that after so much to get here... that I made it to THE OLYMPICS!
Kara Winger: Turning the corner in my coach's neighborhood the morning I picked her up to head to the airport: All her neighbors were out on their street at 6am with signs and balloons to send us off! It was very cool for me to see her get that support, as she has transformed my throw in the best way, and she deserves all the celebration.
Promise Amukamara: My favorite moment was competing against the best in the world and also being around legends in the making. It was inspiring!
Julie-Anne Staehli: My favourite moment was officially being named to Team Canada.
Q: Did you have any funny or interesting moments while in Tokyo?!
Promise Amukamara: Being in Tokyo was futuristic. Their technology was out of the world. They had self-driving buses all over the Olympic village, their toilets were high-tech… everything just seemed like we were living in 2050, lol!
Abby Gustaitis: Trading pins with the other nations was still one of the best experiences. I loved getting to interact with the other athletes.
Chelsea Wolfe: The men's judo bronze medalist rode my bike and tried some tricks in the village!!
Marusa Mismas Zrimsek: Testing interesting food in the Olympic cafeteria!
Adeline Gray: Several times our team was eating fish or steak and didn't realize it was raw until someone said something.
Liz Gleadle: Realizing that by your third Olympics, you know a lot of people and The Games feel like walking around university campus. The mix of people in the multi-function complex in the Village, cheering for all their different countries while they watch on TV and learning about the local culture with all the different games and exhibits in there. It's such a fun place to just observe. Really any corner of the Village is like that; So much energy.
Julie-Anne Staehli: The cardboard beds were surprisingly comfortable!
Kayla Alexander: I just loved seeing all the different athletes from different countries, hearing them speak their languages, wear their national colors. I also enjoyed exchanging pins with athletes from other countries.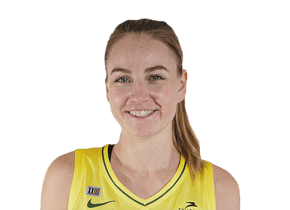 Karlie Samuelson
Karlie Samuelson is a current professional basketball player who has competed in the WNBA, FIBA, and WNBL. She is also a two-time Liga Feminina de Baloncesto champion and has represented Great Britain at international competitions. She works at Parity as Athlete Engagement Manager to recruit and support the Parity athlete community.